When can you use 'Bestselling Author' on your book covers and in press? I recently posed this question to one of the writer's groups of which I am a member.
I was not expecting the amount of discussion this question ignited. Many authors feel that you should not consider yourself a bestselling author until The New York Times or USA Today makes it known first. This is in reaction to everyone, her brother and dog reaching the top 10 in Amazon, in one sub-category or another and feeling this allows them rights to the coveted "Bestselling Author" title.
The New York Times and USA Today both encourage authors to use their names in conjunction with their much ballyhooed prefix and why the heck wouldn't you? After all, they are the Academy Awards of authorship! When you see "Bestselling Author" on a cover, sans their vaunted monikers, you assume that the author is not referencing the rank of NYT or USA Today.
Which brings us back to the question, "What makes a bestselling author?" What if said, "Bestselling Author," is referring to the fact that she sold more books than any other at the Poughkeepsie Pie House and Book Sale? How in the world does that make Myrtle Mahoney a bestselling author?
I'm going to climb up the tree and crawl WAY out on the farthest limb and suggest that Janet Evanovich, Lisa Scottoline and Fannie Flagg are not going to lose sleep over the fact that Myrtle is infringing on their turf. Chances are if you are a NYT or USA Today Bestselling Author, you don't get your panties in a bunch over upstarts like Myrtle. It's the rest of us, who haven't quite achieved that level of stardom that wonder when, if ever, we are allowed to wear the crown of "Bestselling Author." We are caught between the Myrtles and Evanovich's of this world. It's a tough place to be.
Some believe that Indie authors are the big reason that the title no longer means anything. This team believes that anyone can self-publish a book and this is not enough to make an author. Authors work long and hard to be accepted into the mainstream and deserve to be rewarded for their efforts.
I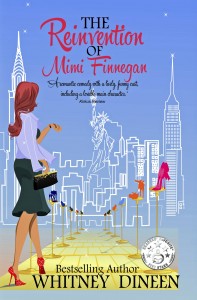 ndie authors will say that their chances of ever hitting the NYT and USA Today bestselling list are about as likely as getting kidnapped by Lilliputians, tied to a rocket and being launched to Saturn to become their queen. They will point out that many legit authors got their start as Indies. They will throw names at you like John Grisham, Tom Clancy and Jack Canfield, who all got their start in the self-published world. Then there's superstar women's fiction author, Eileen Goudge, who left big publishing behind to continue her career in the self-publishing realm.
Many in my writing group feel that if we continue to abuse the term "Bestselling Author," we will suck all of the meaning out of it. One author thoughtfully said, "While I appreciate that we are all trying to do whatever we can to boost our sales and get ahead, we have to respect the seriousness of our pursuit. To claim something is ours without proper ownership does not, in fact, make it so."
Another author responded heatedly, "We pimp our books out for reviews, beg people to read them and reduce their prices to next to nothing for Bookbub and ENT promotions in order to boost sales. Then, when the sun, the moon and all the little Martians align and we say, hit #3 in women's fiction on Amazon, then what? Then we're supposed to sit back and say, "It was an honor to be nominated?"
Publishing has changed dramatically in the last ten years. The majority of books published are no longer from the "Big Boy" publishing houses. The majority of books are either self-published or from boutique publishing houses. It's old-fashioned thinking to assume that the rules of ten years ago or five years ago still apply.
For me, if Myrtle's book has a professional looking cover and I like the synopsis on the back, chances are I might consider buying it. Will it make any difference if the book cover says, "Bestselling Author, Myrtle Mahoney?" It might.
In my journey, I have decided that it's a hard road for both traditionally published and self-published authors. You all have my deepest respect and admiration. Many of you have my gratitude for writing books that have made me laugh, cry and change my view of the world.
In case you're wondering where I land on the topic, I will support your right to celebrate every single one of your accomplishments; whether it's selling the most books at The Pedicure Palace Annual Book Sale or with The New York Times.
Sincerely, Bestselling author, Whitney Dineen.
—
Whitney Dineen is the author of romantic comedies, She Sins at Midnight and The Reinvention of Mimi  Finnegan. The first book of her middle reader series, Wilhelmina and the Willamette Wig Factory, is scheduled to be released in September.  Whitney is a refugee of big cities (Chicago, New York and Los Angeles) and is currently residing in the beautiful Willamette Valley in Oregon where she and her husband, Jimmy, are raising their daughters, free-range chickens and organic vegetables.
Category: Contemporary Women Writers, On Writing