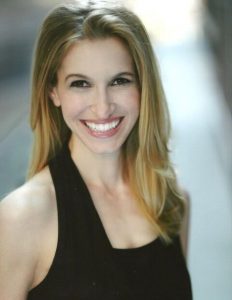 It is dark save for a tiny light and a computer screen illuminating the room. And I am happy It is cold. And I am happy. It is quiet. More quiet than any place I have ever been. And I am happy.
Where is this place, you ask. It is my home or my home away from home but inside my home. It is my studio where I spend hours of my life almost every night cut off shut off from the outside world. A cocoon of sorts except I always imagine cocoons to be warm and it's cold in here. So cold that even my cup of hot tea is wearing a cozy and a hat.
And I…am…happy.
I am about to embark on a journey. The journey is familiar to me. I have a map and know where I am going but perhaps the most exciting part is that I have no idea what will transpire from the time that I begin to the time I end and of course how exactly I will get there. It is my chance to dive into another world into other people's lives into their minds into their very souls and swim until I am too tired to do so.
This is the life of a narrator. At least for me it is. I try on vocal silhouettes as I inhabit different characters in a story. Some fit like gloves immediately while others…well …I have to try on several before I find the perfect fit. I am a Chicago boy of 3 and I am a Kentucky grandmother of 75. I am a young 20 something British gent and I am the khedive of Egypt.
I'm a century old witch and I am grand duchess. I am French playwright and a Norweigen playwright. I am a Jewish person and Christian and a Buddhist. I have had my heart broken more times than I care to count and broken other hearts. I have cheated on and been cheated on. I have slayed dragons cast spells and obliterated aliens. I have killed and have been killed. I am judge, jury and executioner. I am a truth seeker and a truth teller. I am good and I am evil. In my little studio I am whatever is on the page and I can go anywhere. It is an extraordinary feeling.
How do I arrive at this point? This point where I get to float away to some magical place where I can say and do anything? I have had years of training to help me on my journey. Acting really lends itself to becoming a narrator. I can use my skillset to read others stories just as I do with other people's scripts.
First I pore over my manuscript and take detailed notes about plot points about characters about what voices may sound like as I hear them in my head and about pronunciations of words I do not know and words in different languages. Then once the kids are safely tucked in bed I enter my studio armed with my hot tea and ready to go for a ride. As I record I read as if I am reading to an audience of one unless its clear the character is addressing a large group of people. I read as if the audience is right in my ear.
I make plenty of mistakes along the way and correct them as I go. This can be very time consuming. Then I must go back and listen to how things sound to be sure it's the way I want it to sound. Once that is done I do one of two things; I proof produce and master the chapters or I send them off to be edited proofed produced and mastered usually the latter as that allows me take on my work.
I have two production companies that I work with alot; Silverton Audio and Red Rose Audiobooks. Once that is done the audiobook is sent off to the Rights Holder or Author for final approval and then off for final QC (quality control) and it is usually just a matter of weeks before it is on sale.
The only part I did not mention about life as a narrator is that there is quite a bit of hustle involved. Yes, you have regular clients who come back again and again for series and even new series, but then there are the authors you seek out because you are excited about their writing and want to be a part of their journey.
I have had the honor of being a "first" for several authors and that is a real thrill for me because they are trusting me with their "firstborn"- their debut novel that they have spent years developing.
I have the utmost respect for writing as that is not my strong suit but the one thing writers and myself have in common is the love of words. Words. WORDS.
Perhaps that is why I love Shakespeare so much. It is the words and the way they form in your mouth and feel on your lips. These words strung together make sentences that begin to move in us and through us. We are changed after hearing them.
Storytelling is an art form that has been around since the beginning of man and I am content to be another link in the chain.
—
Marnye Young is an award winning narrator for NY Times and USA Today bestselling authors. She is a Yale MFA grad SAG-AFTRA voice stage and screen actor who has spent her life in the South, Midwest and North. She has been reviewed for her impeccable comic timing as well as her ability to make you cry and do accents. When she isn't narrating she's writing a comical blog about her identical twins, fishing, following NASCAR, volunteering, running and of course "mom"ing.
Follow her on Twitter @marnye13
Find out more about her on her Website http://www.marnyeyoung.com/
Category: On Writing