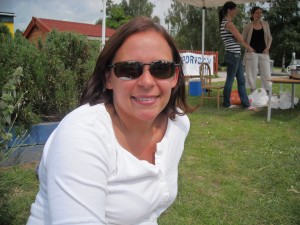 When you, the tired, withdrawn author, come to me, the fresh-eyed, enthusiastic editor, and say, 'I need help' or 'Something's not working, but I don't know what' or 'I'm receiving countless rejections' or 'I keep getting 2 star reviews' or 'I CAN'T GO ON!', I'm quick to offer you a virtual hug because I recognise the strain, the pain, and the desperation; I've felt them all.
And when you pass your manuscript to me for fine tuning, for structural work, for direction, you also pass on to me your emotions.
I want you to succeed almost as much as you do, and for that to happen, I take my job seriously. Extremely seriously. I want and expect perfection. I can never become complacent, never take for granted how precious your work is to you, and never underestimate the power of words.
Every book I'm entrusted with teaches me something new. I meet new characters, step into new worlds, hear new voices, and experience new styles. I'm learning, like you, every day.
And so the pressure is on. I read the story, I mark up the manuscript and write a report. Putting it like that makes it sound so easy, so straight forward. But there is much more going on behind the scenes. And I mean even more than a desk riddled with drained coffee mugs, empty biscuit packets and chocolate wrappers.
As a natural worrier, I fret over every single correction, suggestion and recommendation I make. Because the last thing I want to do is take away from what you already have, what you've already achieved. With every read through, I ask: Is this suggestion necessary? Is it altering the story too much? Am I removing the author's voice, their style? Am I bringing personal feelings into this? Am I not being personal enough? Could the author read that as destructive, and not constructive? Am I understanding the point the author is trying to make? Am I being too picky? Should I let these stylistic choices remain, rather than listening to the grammar rules?
On and on, round and round, these concerns, amongst many others, bounce about my mind. I add something one day, I delete it the next. I'm positive with a suggestion on Tuesday, and have changed my mind by Thursday. And don't even get me started on how much I panic about sending out a report that might contain…spelling mistakes!
But even after I've sent the report and manuscript back to you, my job isn't finished; you and your book's future still bother me. I want to do more than simply improve your manuscript, your writing. I want to recharge your creativity. I want to return that spark, that love of writing back to your heart. I want to be your friend, picking you up on a down day and congratulating you on a good one. I want to happy dance at your good news and scream it to the world. I want to tag along for as long as you'll have me; brainstorming new ideas, answering questions, debating grammar points, reading and advising on the sequel, and, hopefully, editing future books you write.
Perhaps other editors don't take things this far, or possess a list of wants like me, but I'm afraid I can't change. This is how much I love my job, how much I love books. It's how my passion expresses itself. It took a long time to be confident to admit I'm a touch on the obsessive side when it comes to authors and words, but now I'm proud, and I wouldn't swap my job for the world.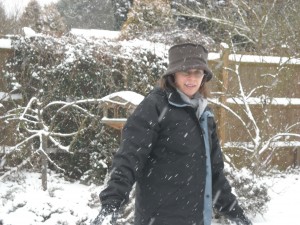 These feelings are powerful because I'm a writer, too, and as a writer, I've spent hours, weeks, months, and years, painfully yanking out my innards, spilling and splattering them all over notepads, scrap paper, computer screens, and the back of my hand; and with every new book I draft, this sacrificial behaviour returns.
My writing is so much more than simply the fusion of thousands of words. It's converting complicated, vivid ideas and images into succinct sentences. It's agonising over character arcs, structure, voice and style. It's reaching deep for a teeny tiny ounce of courage to bravely share snippets of works-in-progress with friends, family and, my preferred choice, strangers. It's crying over feedback, wrestling with edits, wondering why in this stupid universe I am doing this to myself; and for what.
So quite rightly, I become pretty protective over the finished product, and yes, similar to how I feel about my children. I don't want them to get hurt, be put down and ridiculed. I want them to be loved, accepted and praised. I know that to survive out there, amongst the evils of society, critics of the book industry, I need them, and me, to be educated properly so we can at best avoid, at worst overcome, the rough. And there's only so much I can give them; a point comes when I need help, too. Finding the right person to work with is essential. Every book, like every child, is unique, and this needs respecting.
So, next time you think of me, the editor, as nothing more than an expensive grammar-wielding cliché-terminating cyborg set upon Earth to destroy, hack, chop and slice your book to pieces, think again. OK, yes, I might do these things, but I care nonetheless.
—
Kate is a freelance editor and proof reader and also works for Ink Pantry Publishing, part of the Open University. She edits anything from middle grade to adult fiction, with the exception of certain genres, and most nonfiction. To celebrate being part of Women Writers, Women's Books, Kate is currently offering free sample edits and an enormous 35% discount to other members of this group. Visit her website for more information here www.katejfoster.com and be sure to quote code WWWB35.
Category: Contemporary Women Writers, On Writing