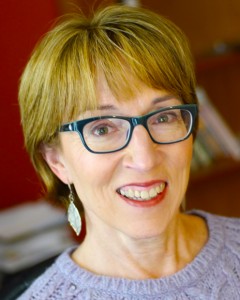 I am what the French so delicately call, femmes d'une certaine age, somewhere between middle age and Social Security—much closer to Social Security, if I'm being honest. And I just had my debut novel published as an ebook, with a paperback to come out later this year. I'm also in the process of having an audiobook produced. And recently I wrapped up a Facebook online book launch party hosted by the Women Fiction Writers Association. It's all terribly exciting and energizing, in a youthful sort of way.
I've read several articles recently about authors, titled something to the effect, "Debut Authors after 40!" The message being, they may be over the hill, but look, isn't it amazing? They can still actually write a book!" Forty has long since faded in my rearview mirror, yet my debut novel, "You'll Be Thinking of Me," was just released in January of this year.
So, what took me so long? Like so many of us, I got sidelined by family, by deadlines—by life. And it wasn't until a dear friend convinced me that I could do this, and that "f**k, yeah" I should. I guess I've always been a few years behind most women when it comes to life passages. I had a too-early first marriage, but the second one, the one that has stuck, didn't happen until I was in my mid-thirties.
While many of my friends and acquaintances were preparing to send their kids off to college, I was having my kids. When others were planning for retirement, I was (and still am) working full time, while planning my novel-writing career. Many of my online author friends who are releasing their novels—sometimes second and third novels—are a handful of decades younger than me, yet here I sit, looking down the barrel of my "golden years" and embarking on a new writing adventure.
I've done a lot of navel-gazing about why I'm ready and willing, excited even, to put myself through the rigors of writing, publishing and promoting, which as we all know, is not for the faint of heart. And I've asked myself, how do I feel about playing the role of new author at my age.
How do I feel?
I feel awesome! I feel enthusiastic! I see new, exciting possibilities! Writing I can do until my fingers become warped with arthritis and my eyes can no longer see the letters on the keyboard. This, I can do for the rest of my days. And you're never "done" learning to be a writer, so there will always be the carrot of improvement dangling in front of me.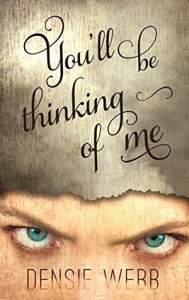 I think it's some mystical combination of denial of my chronological age (I think, if asked, I would clock in at thirty-something) and the ability to still feel that new possibilities are out there, waiting, just around the corner. "Possibility" is a romantic notion for a woman of any age, but at my age, it's a special kind of magic that enables you to write a romantic suspense novel with young characters (24 and 27, to be exact), who have their lives ahead of them and make mistakes, but still have time left to rectify them.
To get me to this point, I spent years offering up my words to critique groups and ravenously taking in their feedback. Most who attended were much closer to my characters' ages than my own and it was always encouraging (and entertaining) to watch their expressions, after reading the anonymously submitted pages, when they found out that the oldest woman in the group had written those words. I'm not sure how, but I've been able to tap into and channel that mindset—the unique exuberance and optimism of youth, with all its drama, heartache and longing.
The truth is, some of that never goes away. I think as we get older we simply learn to suppress it, lock it away in the attic of our minds where we think it belongs. Decorum and all that. But there are treasures hidden up there, romantic notions about life and possibilities. I like to take them out, dust them off, examine them and remember—no actually feel—what it was like when I was twenty-something and I was sure every love, every heartache would be my last.
There's no moral to my story, just that the worn-out cliché, "You're only as old as you feel," is spot on. Sure, some days I feel younger than others, but overall I'm doing fine, thank you very much, and I have no intention of sitting on the sofa, putting on my terrycloth robe, closing the blinds, turning on Netflix, and…waiting. Not gonna happen. I have workshops to attend, blogs to post, novels to write—and possibilities to embrace.
—
Densie Webb (not Denise) has spent a long career as a freelance nonfiction writer and editor. Her debut novel "You'll Be Thinking of Me" was released by Soul Mate Publishing in January 2015. She is an avid walker (not of the dead variety), drinks too much coffee and has a small "devil dog" that keeps her on her toes. She is currently working on a second novel.
Find out more about her on her website http://densiewebb.com/ and follow her on twitter https://twitter.com/dlwebb
Category: Contemporary Women Writers, On Writing