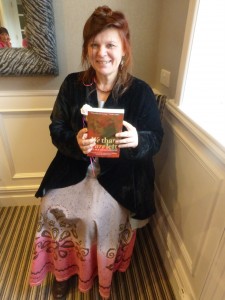 I recently wrote a blog post for my group of fellow authors, Novelistas Ink, about my previous incarnation running storytelling workshop based on myths. Writing the post made me think again about the role of myths in storytelling, and in storytelling about women in particular. (You can find the original post here)
The ancient myths we used in those workshops clearly had a resonance for those we were working with, many of whom were children who had experienced both physical and emotional abuse. Many times I and my colleagues (including the play therapist!) were surprised by the transformations of the myths into tales of hope and healing, staying true to the original but also creating something utterly new.
Often the most successful stories were inspired from the victim of the original becoming the hero and finding a way out, or a solution to the problem, and helping others along the way.
Looking back, it's no surprise that my first full-length novel, 'Eden's Garden', was inspired by a myth with a woman at its heart. The ancient Welsh myth of Blodeuwedd, the woman made out of flowers, had held a resonance for me for years, one that I couldn't fully explain. In the myth, Blodeuwedd is the perfect woman, made out of flowers by a magician for a man cursed never to have a human wife. Of course it all ends badly, with Blodeuwedd falling in love on her own account, and being turned into an ugly old owl for attempting to get rid of the husband she was made for.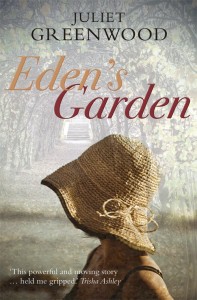 It was only when writing 'Eden's Garden' (called 'Blodeuwedd's Garden' until just before publication) that I understood my own resonance with the story came from being a woman entering middle age, when women are still seen to lose their beauty, while I felt I had only just come into my own. I had stopped being what anyone else wanted me to be, and had gained skills and experience that made me far more interesting that that fresh faced, self-absorbed girl of twenty years ago.
For me, it felt that the moment Blodeuwedd vanished from the original tale was where her real story began. As one of the characters in the book remarks, it takes a long time to become a human being – no short cuts. After all, isn't the owl the symbol of wisdom – not to mention being a creature of the most exquisite beauty all of its own?
When I was writing my second book 'We That are Left', set during the First World War, I found myself looking at a different kind of myth: the myth of war, particularly of conflicts that took place before the Second World War, that says that men fight, and women stay behind the lines and grieve, are victims or heal.
I loved the BBC's series 'The Crimson Field', set during the First World War, but it followed the same story of the men fighting the battles, being in charge of the hospital, while the women nursed, and the focus was mainly on their personal lives. It might represent much of the truth of hospitals at the time, but not all of it, and certainly not the full story of many of the real women, who – as so often in history – have simply vanished.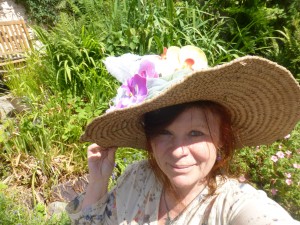 Before I began my research for 'We That are Left', I had no idea that women worked on the front line during the 1914 –18 war, and behind the lines, being shelled, winning medals for bravery. Even picking up the dead, the wounded and the dying in no man's land between battles. I had never heard of the Duchess of Sutherland, who nursed under shelling in France as her field hospital was overrun by the German army.
Undeterred, she confronted her captors, using nothing but her sheer force of personality to persuade them to release her. She then returned to France to again set up and run her own field hospitals – ones that were considered some of the best run hospitals of all.
I had no idea that women worked behind the lines, gathering vital information and guiding men out over the borders to Switzerland, their best disguise by the general assumption that women were weak, prone to fainting under duress, and non-too-bright. Forget James Bond – daring-do is a young woman in long skirts and a hat, helped by many of the local women in occupied Belgium and France, who defied their occupiers by counting troops through shelling beans into different pots and knitting the numbers into jumpers and hiding spies and refugees.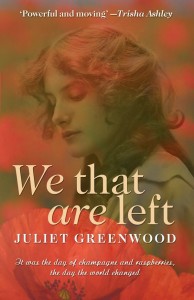 What is most telling is that many of the men the women saved found it hard to deal with the explosion of their own myth of fragile womanhood in need of male guidance and protection, as they found themselves reliant on the wit and bravery, and sheer physical strength, of the women leading them over the Alps to safety.
And the myth still remains, sending these heroic women – many of them celebrated in their day – into oblivion. Even the women footballers who drew huge crowds during the war (until convenient reasons were found by the men for women being unsuitable for such activities) have been forgotten.
But not quite. Gradually the stories of these forgotten women are starting to reappear. Don't get me wrong, I am moved by the suffering of the men in the trenches in the First World War, and Wilfred Owen and Siegfried Sassoon will always remain my heroes. But they are not the only story. As a woman, when I came to write 'We That are Left', I wanted to know about the women, the experiences I might have had if I had lived at the time, and the life I might have lived.
I'm heartened to see more books appearing and more research being undertaken into the lives of such extraordinary women. Yes it's perfectly true that very few women throughout history have had the opportunity to become explorers, mountaineers, scientists, botanists, daring spies and great artists. But then so have very few men. The difference is that we hear about them.
Myths are made of the stories we tell, and become their own reality, helping to create our view of ourselves. I have been inspired and cheered by the brave, indomitable women who, despite being considered incapable of education and a profession, and with no right to vote, stood on their own two feet and faced life head-on. I wish I'd known of them when I was growing up, and I certainly want young girls to hear about them now. May they never vanish again.
—
Juliet lives in a traditional Welsh quarryman's cottage in North Wales, between Anglesey and the mountains of Snowdonia. As a child, Juliet always had her nose in a book. She wrote her first novel (an epic inspired by Rosemary Sutcliff and set in Saxon times) at the age of ten. After studying English at Lancaster University and King's College, London, Juliet worked in a variety of jobs to support her writing, before finally fulfilling her ambition to become a published author.
Website:        http://www.julietgreenwood.co.uk/
Blog:               http://julietgreenwoodauthor.wordpress.com/
Facebook:     https://www.facebook.com/juliet.greenwood
Twitter:           https://twitter.com/julietgreenwood
'We That are Left' was completed with the aid of a Literature Wales Bursary and was book of the Month for March 2014 for Waterstones Wales, The Books Council of Wales, and the National Museums of Wales. The kindle edition reached #4 in summer 2014.
For UK readers buy We That are Left HERE
For US readers buy We That are Left HERE
'Eden's Garden' was chosen by the Welsh Books Council as Welsh Book of the Month May 2013, and was a finalist for The People's Book Prize 2013/14. The kindle edition reached #5 in summer 2014
Category: Contemporary Women Writers, On Writing