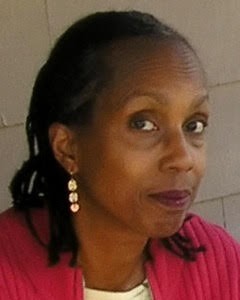 Speaking of her most recent memoir, Joyce Carol Oates said in an interview, "[T]he elements of fiction…evoke rather than summarize, [which is] the desired goal in…memoir." These days, memoirs mimic novels in plotting a narrative arc, and incorporating dialog, drama, a climax, and the protagonist's transformation.
The seeming requirement that novelistic techniques figure prominently in creative nonfiction encroaches on our contemporary memoir writing efforts, both expanding and constricting our creative options.
I'm thrilled that I can augment my memoir writing arsenal with tools lifted from novel writing. But a few of them present problems, and it's the narrator's need to undergo a transformation, as the protagonist of a novel must, that has caused me the most persistent difficulty.
"…[M]emoirs are all about challenges…and reaching some new level, plateau, or climactic moment in your life," writes consulting editor, Alan Rinzler, on his blog The Book Deal. He adds, "Every memoir should be a journey of change and transformation." Titles of memoirs, such as Washing the Bones: A Memoir of Love, Loss and Transformation, nudge us into accepting that notion.
But how, exactly is a memoir a tool for transformation? Fiction allows us to force this transformation on our protagonist, but in memoir, we have to dig among the facts and the truths as we see them for such a change. And what qualifies as a transformation anyway?
Often it appears to involve forgiveness to others or to oneself, or at least highlighting the narrator's newly aquired appreciation of opposing perspectives, specifically, those of the antagonist(s) portrayed in the narrative.
Only a few iniquities may be excepted: no narrator is required to sympathize with the viewpoint or motives of perpetrators of genocide, pedophilia, or cruelty to animals. But to those guilty of having simply mistreated the narrator, understanding is de rigeur.
I had reason to be suspicious of this transformation business. One of my favorite memoirists, Vivian Gornick, is mistress of the stuck, untransformed persona. In her memoir, Fierce Attachments, Gornick is neither transformed nor liberated from her lifelong demons. When we last see Gornick and her mother, they are in the mother's hot, airless New York apartment. In the book's sluggish conclusion, the two of them remain imprisoned in their futile struggle to offer each other sympathy for their failed lives.
Writing my own memoir, My Mother's Money, only confirmed my doubts about grand transformations—clouds parting, trumpets sounding—until I something struck me. When I first started working on the manuscript, I thought the book would be about money in my evasive and secretive family.
I'm not going to pull any punches here: The recollections required for writing this memoir made made me angry and bitter; I often wrote as if I were smelling something putrid. I brooded over things I should have said and done, family liberties I should have taken a cleaver to decades earlier. I had to acknowledge my own cowardice and ineptness.
I had considered my family too recalcitrant, too obstructive to allow me room to alter my role in its hierarchy. But as my story morphed into a narrative of finding an inaccessible inheritance, rather than the hiding of it, I realized—middle child that I am—that I had claimed a new part for myself.
I started out a pushover, afraid to upset the entrenched family dynamics. But in the course of the events the narrative describes I became a woman of action—with more vision, daring, and determination than either of my two siblings. I had transformed.
Perhaps we, particularly women, don't give ourselves enough credit for the hard-won growth we actually achieve. Maybe we tend to minimize or overlook it. But I think Kathy Pooler has the right idea. In a post on her blog, Memoir Writer's Journey, she states, "Writing my memoir has helped me to transform my personal narrative, the story I tell myself about myself." [Italics mine.] That's a "transformation" I can relate to.
—
Lynette Benton is a published writer and writing instructor. Her work has appeared in More Magazine Online, Skirt! Magazine, the Arlington Advocate and Lexington Minuteman newspapers, Purpleclover.com, and numerous other online and paper publications.
Her memoir, My Mother's Money, was a finalist in the 2014 memoir-writing contest sponsored by Shewrites.com and Serendipity Literary Agency. Read more about writing at her website, Tools and Tactics for Writers.
Category: Contemporary Women Writers, On Writing