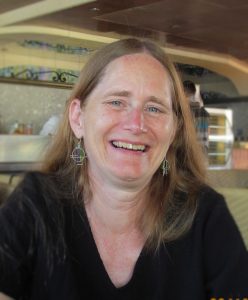 Writing contests are everywhere these days. A quick browse pulls up dozens of reference lists, blogs of encouragement and articles offering cautions. The rewards of contests range from cash to publication to feedback, and we all know that a few kind words from an impartial stranger can send the heart soaring. On the other hand, the cost of entry fees adds up quickly, and contests take time and energy to enter. Is all that effort worth it?  
I am a lukewarm contest participant. I let years pass without any entries, and then, with a finished project in hand, I'll sometimes enter one or two. With this sort of lackadaisical approach, you would think I would argue against them, but the truth is that contests have been the source of two major milestones in my writing.
My most recent contest entry was the submission of Margin of Safety, a novel manuscript, to the Women's Fiction Writers Association Rising Star contest for unpublished writers. The contest's appeal was in its design: a limit on the number of entries, feedback provided by the initial three judges, and final judging by a panel of five acquiring literary agents. At the very least, I would get valuable feedback, and at best, my work might reach a handful of agents. I entered without hesitation, and to my astonishment, the fairy tale often told about contests became reality. My work placed as a finalist, one of the judges requested the full manuscript, and as a result, I recently signed with Nalini Akolekar and Ali Herring of Spencerhill Associates as my literary agents. If you're envisioning handsprings of joy at this point, you're right on target.
As amazing as that is, the contest that had the greatest impact on my writing was my first-ever contest entry twenty years ago. Back then, I wrote in snippets—a character, a scene, a page of dialog—intrigued by the puzzle of putting words on the page, but with absolutely no intention of ever publishing anything. I did, however, decide it might be nice to actually write a complete story, so when a local pick-it-up-for-free newspaper announced a writing contest, I decided its deadline would force me to finish something.
At the time, I was distressed by a close friend who chose to remain in an abusive marriage 'for the sake of the children,' and my story, Inheritance, focused on the carry-forward effects of such a choice. I finished on deadline, patted myself on the back, and sent it in. I was stunned when my entry won second place and the piece was published, but even seeing the story in print didn't convince me that writing for an audience held any interest.
Two weeks after the story came out, one of my neighbours, a reserved woman in her late sixties whom I knew only casually, sought me out when I was collecting the mail. "I read your story," she said. "I was waiting for a friend…someone had left a paper…it caught my eye." She seized my arm, and tears began rolling down her cheeks. "I grew up in the family you wrote about. You got it right, every bit of it. I didn't think there was anyone out there who understood."
We stood together in the street, both of us crying at this point, and we talked for half an hour. My words, cast out into the world, had spoken to someone and offered a relative stranger the comfort of understanding. That conversation forever altered my approach towards writing. The fun of puzzling over the words on the page remains, but now I can visualize the invisible reader. Now each of those hard-fought-for sentences speaks to an actual person.
Are contests worth it? For me, the answer has been a resounding 'yes.'
__
Rebecca Hodge is a fiction writer, veterinarian, clinical research scientist and almost-native North Carolinian. When not busy juggling her day-job, family, and writing activities, she likes to travel and go on long walks with her dog.
Her short stories have been published in The MacGuffin, Zest Literary Magazine, Blue Lake Review, and other journals, and she's seeking a publisher for my novel manuscript, Margin of Safety. She's a member of the North Carolina Writers Network and the Women's Fiction Writers Association.
Website: https://www.rebeccahodgefiction.com/
Facebook: https://www.facebook.com/rebecca.hodge.142
Twitter: https://twitter.com/rhodgefiction
Category: Contemporary Women Writers, On Writing