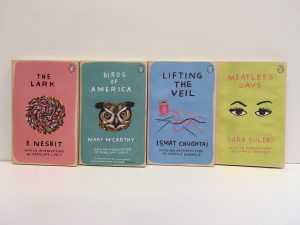 Penguin Women Writers is a new series of forgotten classics by women writers to celebrate the 100th anniversary of women getting the vote in Britain. In honour of the anniversary, Kamila Shamsie and Penelope Lively have selected and introduced four books by female authors which they felt deserve to be better known.
Kamila Shamie, a Royal Society of Literature fellow, said 'having a chance to bring a couple of writers who I love into the lives of readers who didn't know them before, was something that was impossible to pass up on.'
Penelope Lively, Man Booker prize-winning author of Moon Tiger, commented 'writers can disappear – unread by later generations; certain books can be sidelined, where others by the same writer survive. I hope that this project by Penguin will serve to revive interest in these particular writers'.
Penguin Women Writers brings together four extraordinary books by a diverse array of authors: from Birds of America, an electrifying coming-of-age novel from the famously acerbic and intelligent Mary McCarthy, to The Lark, an utterly joyful novel about two orphaned girls who must earn a living of their own after their guardian gambles away their inheritance, from the beloved children's author E Nesbit; to Meatless Days, a searing memoir of love and grief in Pakistan, and Lifting the Veil, a gloriously provocative collection of writing from India's most controversial feminist writer, who was sent to court on obscenity charges for daring to write about lesbian love in 1940s India in one of the stories included in this book.
The beautiful covers are hand-painted by the acclaimed American artist Martha Rich.
FIND OUT MORE:
Penelope Lively and Kamila Shamsie on why they're bringing four neglected classics from female voices back into print to mark 100 years of votes for women
BIRDS OF AMERICA, MARY MCCARTHY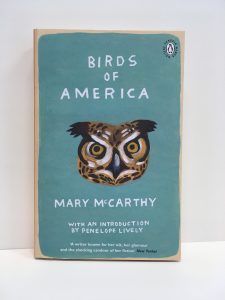 'An absorbing novel about a young man's voyage into adulthood, enlivened by Mary McCarthy's needling wit' Hilary Mantel, Booker prize-winning author of Wolf Hall and Bring Up the Bodies

'Fiercely intelligent, insatiably combative, McCarthy's novels invite controversy' Penelope Lively, from the introduction
Peter Levi, a shy and sensitive American teenager, moves to Paris to avoid being drafted into the Vietnam War, where he is determined to live a life in harmony with his own idealistic views. But the world is changing at breakneck pace, with nuclear war looming abroad and racial tensions simmering at home. Before long, Peter's naïve illusions are shattered, as he finds himself an unwilling participant in an era of extraordinary change.
Birds of America is an unforgettable and deeply moving story of personal and political turmoil; of the strange and surprising nature of growing up; and of the questions we face when we examine who we really are.
'A writer known for her wit, her glamour, and the shocking candour of her fiction' New Yorker
'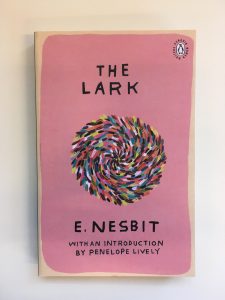 A charming and brilliantly entertaining novel… shot through with the light-hearted Nesbit touch' Penelope Lively, from the introduction
"When did two girls of our age have such a chance as we've got – to have a lark entirely on our own? No chaperone, no rules, no…"
"No present income or future prospects," said Lucilla.
It's 1919 and Jane and her cousin Lucilla leave school to find that their guardian has gambled away their money, leaving them with only a small cottage in the English countryside. In an attempt to earn their living, the orphaned cousins embark on a series of misadventures – cutting flowers from their front garden and selling them to passers-by, inviting paying guests who disappear without paying – all the while endeavouring to stave off the attentions of male admirers, in a bid to secure their independence.
'To come upon any Nesbit today, hitherto unread… is like receiving a letter from a friend whom you have believed dead' New York Times
THE MEATLESS DAYS, SARA SULERI 
'Some of the more heart-shaking writing about love and grief I've ever read' Kamila Shamsie, from the introduction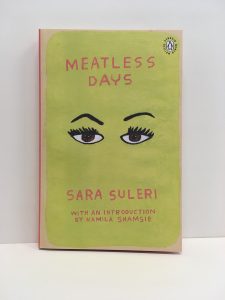 Meatless Days is a searing memoir of life in the newly-created country of Pakistan. When sudden and shocking tragedies hit the author's family two years apart, her personal crisis spirals into a wider meditation on universal questions: about being a woman when you're too busy being a mother or a sister or a wife to consider your own womanhood; about how it feels to begin life in a new language; about how our lives are changed by the people that leave them. This is a heart-breaking, hopeful and profound book that will get under your skin.
'Extraordinary… as an evocation of family love, with all its sharpness, pain and need, Meatless Days is almost faultless' New Statesman
LIFTING THE VEIL, ISMAT CHUGHTAI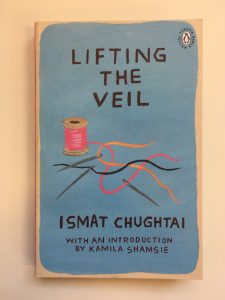 'Gloriously provocative… female sexuality within a patriarchal world is Chughtai's central concern' Kamila Shamsie, from the introduction

Lifting the Veil is a bold and irreverent collection of writing from India's most controversial feminist writer. These stories celebrate life in all its complexities: from a woman who refuses marriage to a man she loves to preserve her freedom, to a Hindu and a Muslim teenager pulled apart by societal pressures, to eye-opening personal accounts of the charges of obscenity the author faced in court for stories found in this book.
Wickedly funny and unflinchingly honest, Lifting the Veil explores the power of female sexuality while slyly mocking the subtle tyrannies of middle-class life. In 1940s India, an unlikely setting for female rebellion, Ismat Chughtai was a rare and radical storyteller born years ahead of her time.
'Ismat Chughtai is known for her iconoclastic, feminist writings which explored the inner workings of women's lives' Huffington Post
Category: Contemporary Women Writers, On Writing