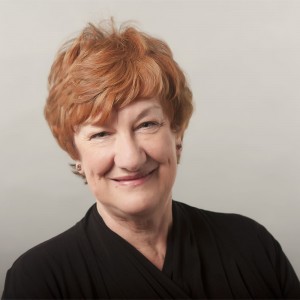 An 'intern' is the new literary or arts apprentice which is more skilled than 'work experience'. And some can be VIRTUAL interns, working from anywhere.
'Self –employment' is an increasingly important choice for creatives and our culture needs more entrepreneurs AND authorpreneurs.
Until now, I've avoided having an intern. Despite requests to provide work-experience for tertiary students who wanted to be authors, I've said, 'No.'
When self employed in the creative business of ideas, it's different from working for corporates or educational institutions. You have to do every thing. And your 'author brand' or reputation is linked to the quality of your work.
Self-employed author is a complicated role to share. And I don't have the time to brief a newcomer. Also I didn't want to exploit a young person for their technical help.
Interns are not paid and I believe creators should be paid for their work. But the request came from one of my Hazelnuts whom I've mentored.
Our arrangement was insight into authorpreneurial self employment, skills and a reference for the intern. Our original agreement was for 3-4 hours weekly but that it could be 'virtual', either on Skype and on the intern's computer, or we could meet in person.
Our experimental internship was a learning curve for both.
Clare Bardsley, interned with author Hazel Edwards for three months June-September 2014
Clare the Intern's View
What have you gained from this experience?
Skills—I formatted and edited ebooks in a variety of ways and designed documents for Hazel. The most valuable thing that I got out of this though, was confidence in my own ability to learn things that aren't necessarily my strengths.
I didn't have much experience in creating ebooks that contained visuals, with a cover and table of contents with formatting for the ebook from a style sheet—this was one of the more valuable things that I got from the experience. The skills themselves were certainly valuable but the confidence I gained from my ability to go from beginning to end, with assistance from Hazel when required, was also very valuable to me.
What would you do differently next time?
More face to face time with Hazel. Accompany her to events. At the time of the internship I didn't have a drivers licence, which made both getting to her house and to the events difficult. I would also try to manage my time a bit better.
Because of the nature of the project it's difficult to be specific about what needed to be done. I didn't know and neither did Hazel. We worked it out as we went along.
Hazel's View
Initially I imagined Clare 'shadowing' me in all tasks, but forced to analyse what I actually did, many roles didn't fit into 4 hours a week. Writing original material. Publicist. Booking agent. Meetings. School literary conferences. Editing. Radio interviews in studio. Web-site, newsletter and especially social media. Literary Ambassador visits. Launches.
As an intern, Clare has been an exceptional help to me in digitally formatting book-length works, organising files and photos and creating simpler systems.
What worked best was when I itemized one project and asked Clare to format it, as she is a logical thinker and has the technical skills to e-pub and insert visuals. That was called project management. Clare designed and formatted my schools visit pamphlet and included the book covers in the right sizes too.
Often I didn't know what was possible technologically. Clare suggested new ways of ordering my files and photos using methods of which I had been unaware and was therefore unable to brief her. Her innovative problem solving meant she was good at seeking answers and applying to problems I was unaware I had.
Concerned that Clare be given opportunities to learn a range of skills, rather than being just my techie fixer, I queried our arrangement midway, but she was ok with the status quo.
For a literary internship, the initiative to link across many projects requires slowly accumulated knowledge and access to my computers and passwords often at times when I need to use them. Plus skill with media and publicity.
Timing was another issue. I don't work 9-5pm.
Most authors travel a lot, especially during Book Week, so a driving licence helps.
What Has Hazel the Author Learnt From the Internship Experience?
3 months is too short to gain an overview of workstyle.
Need an intern who is digitally skilled, not necessarily a prospective author.
Maybe different kinds of interns for different roles?
Choose a specific period, such as a new book being launched , so the intern has an opportunity for diverse experience which include PR skills in media.
A good intern deserves a payment at the end of the agreed period.
I'd be prepared to have a 2015 intern.
For the next intern, I'd state the objectives as author Tania Mc Cartney did so brilliantly:
Want to learn the inner workings of the children's book industry?
The successful intern will effectively shadow me. They will work alongside me as I launch my next book, and learn all about book marketing and event planning. They will also learn about reviewing, manuscript assessing, teaching notes, freelance writing, creating workshops and presentations, book blurbs and more!
This is an unpaid position with a three-month trial. If both are happy to continue, we can!
Being able to write well is essential–you will represent my author brand.
Email me:
why you feel you would make a good intern
what you feel you could learn from me
—
With over 200 books published, Hazel runs non-boring writing workshops and mentors aspiring writers online. An enthusiastic  Reading Ambassador, Hazel has a comprehensive range of resources for teachers and children to encourage reading and writing within the classroom. Hazel's online store also offers e-books including a downloadable literacy mystery series for independent readers, and 'Authorpreneurship: the Business of Creativity'
Follow Australian author Hazel Edwards on Twitter
@muirmoir
Visit Hazel Edwards' website www.hazeledwards.com.
Intern Clare Bardsley cbards@gmail.com
Category: Contemporary Women Writers, How To and Tips