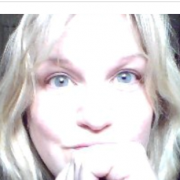 I'd been lost in the wilderness of writing for decades. Scraps of writing on torn-off bits of paper were clogging up drawers. Thousands more bits and pieces sat, ignored, on my computer, some of which dated back to 2002. Assignments from a home-study writing course were never completed and barely started 'how to' books littered the bookcase. I kept losing heart, putting my writing to one side, and then trying again because the story absolutely needed to be written.
Inevitably, I went into my novel arse roads round. There was no plan, a vague plot, character lists and numbered scenes were absent and 'flow' meant nothing to me. There were lots of restarts, false starts and 'falling aparts'. I could see my story in there, but structurally, it was a bit of a mess. This is where my mentor came in.
She taught me to keep going, even if I hit problems. Regular mentorship sessions provided regular support for questions and advice which kept me positive.
She went through my novel with a fine tooth comb, pointing out gaps, confusions or overkill. This taught me how to take constructive criticism and how to become less possessive over my work.

I had to take things I didn't want to hear on board and at times made a decision to go with her experience even when I had qualms.

As her advice turned into a much improved piece of work, I became more able to let go of my writing.
She showed me how to step back from the book and see the first time reader's perspective.

She highlighted my tunnel vision, something many of us 'newbie' writers suffer from. Where I thought I was 'showing, not telling' she explained that I sometimes assumed too much prior knowledge because I knew my story and characters so well
She taught me structuring skills. I began to see for myself where the flow stopped, or faltered, began to recognise weird jumps in time. As I rewrote things that 'almost but didn't quite work' I was learning to edit, how to develop events and convey purpose more effectively. I became confident in making changes to better develop events or convey purpose both in response to her advice and later, off my own back.
She taught me patience.

I learned (reluctantly at first) that a novel wasn't suddenly going to be finished in a day or a week or even a month. I mentally prepared myself for the long haul and I accepted when the writing was slow or my brain needed time off. I was no longer afraid that I'd fall into the old habit of not returning to it and was able to put it aside as needed.
I learned how to work to deadlines. Once I'd told her that I was sending the next part, I wanted to stick to that commitment, also eager to get my work back and edit it. It was also sent unless there was a legitimate reason.

I became far more self-disciplined.
I learned that a lot of the above problems stemmed from my not planning enough initially.

As a result my novel ended up a bit like a jigsaw, having to take out all the pieces that didn't fit and find where they did belong. Thought I think the jigsaw method will always be part of what I do (I secretly enjoyed it, felt like I'd set and solved my own puzzle), I've already made solid, detailed, plans for my next novel and several short stories.
I learned that the theory of writing only truly reveals itself in application, that is, that you really do learn by doing. My mentor assured me that all the starting and stopping I'd done before was natural, that I was learning what worked and what didn't. As I worked away on my novel, I finally believed this. I could see all the separate variables of writing coming together holistically to create the story.
Make sure you find the right mentor. My first mentor was good but she didn't like my genre. My second mentor, Clio Gray, from HISSAC, was a published, award winning, author and I read some of her work before I decided to go with her (it's fantastic). She was able to look at my work both as a reader and a writer which is why I learned so much from her.
I don't mean to make it sound as if this was an easy process. I had to work harder than I've ever worked before, and overcome reluctance to 'mess with my baby'. It was worth it; my novel is finished, edited and proof read and I'm now approaching agents.
I am sure my next novel will be much easier because of mentorship but I don't think it will be a walk in the park. I certainly expect to be swearing at the computer just as much. It's just that I will be starting from half way up the writing hill this time, instead of knee deep in the moat at the bottom.
—
Lyn G Farrell is currently querying agents and publishers with her first novel 'The Wacky Man'. She has been highly commended by Writer's Forum for her short story 'Absence' and her flash fiction story 'Journey's was published online by Every Writer magazine. She has written and presented academic research on 'The myth of the digital native' and 'Social media and online identity'
Follow Lynn on twitter @FarrellWrites
Or Facebook  https://www.facebook.com/FarrellWrites
Category: On Writing, Women Writers