Dear Writing,
It's Valentine's Day. Or almost. So now it's time to tell you what you've meant to me and how you've changed my heart and life.
Good love letters reminisce and remind of those first sightings, those early flirtations and that heady free fall into real love.
So here goes.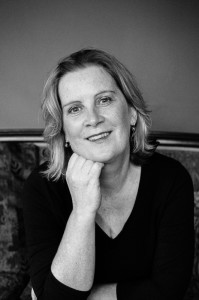 I first spotted you circa 1969 or 70, in an old, tattered paperback called "The Secret of Moon Castle." Ours, you will recall, was not a particularly bookish house, so I've no idea how that kiddie adventure novel (by then-popular children's author, Enid Blyton), turned up in our smoky little kitchen. But there it was, and there you were, wooing me from those paperback pages.
I had to skip over some of the hard words, but as I sat reading beside our old kitchen range, I was smitten by that story, that foreign world of an old English castle in which the book's villain hid in the suits of armor while the book's kiddie characters solved the mystery. Yes, I was a little young for love, but what kid could resist your world of words and wonder?
Later, my father installed an old Volkswagon (no wheels) van in our upper farmyard—ostensibly as a makeshift chicken coup. However, our aged chickens had more discerning tastes than a gutted out van, so the VW sat there, abandoned and waiting to become our lovers' hideout.
I grabbed this chance for a room of our own—a place for me to hide and daydream and lie on my tummy on a (stolen) rug, well out of eye-view of the house and chores. By then, we were both smitten, and I stuffed the VW with more kiddie novels.
As well as the red-and-blue rug for the floor, I stole my mother's old women's magazines. My favorite part of the magazines were those agony columns, where British women poured out their hearts and begged advice about philandering husbands or what they (the women) should do about their own secret affairs. In 1970s rural Ireland, this was heady stuff.
Dear Writing, this is where you, you sly little minx, sneaked right in. At night, lying there in my twin bed under the eaves, I gave each of those problem-writing women a back story, a life, a voice.
I didn't know it then (and, I suspect, neither did you), but our biggest youthful dalliance was yet to come. Remember? Frankly, I don't know what you saw in me during those grumpy teenage years. Maybe you thought I was older and more sophisticated than I actually was. Ha! Fooled you on that one, didn't I?
Now that we're old companions, I can admit that the whole secondary school thing, the whole rigmarole with the knee socks and uniforms and the yellow school bus—not to mention the flocks of group think teens and teachers–sent me underground.
I began to lead a double life in which I was one girl in the family kitchen and classroom; another girl inside that bedroom window. And, bless you, there you were, spewing onto the pages of my diary, giving me some strange, jittery peace.
In college you disappeared. You came back. Disappeared again. Did I drive you away? O.k., they say that admitting is the first step. So Little Miss Fake Sunshine here, Little Miss-wanted-to-be-party-popular drove you away—for weeks or months at a time. Still, remember that first job after college, those months in that ratty little attic flat in that ratty little town where there was nobody else but you? Oh, yes, I came slinking back then, didn't I?
And I came back during those subsequent years when Little Miss Sunshine was losing her glow, when the sadness had come to stay. I still have some souvenirs from our lives back then. Remember that old red journal?
I moved across the Atlantic to America. I walked out of the airport and found my Trailways bus and, by golly, there you were: watching and waiting for me.
Like many lovers, we grew closer away from kith and kin. Remember those tipsy nights when, after a shift waiting tables or washing restaurant dishes and partying, I had the gall to show up at your doorstep, begging to be taken in, taken on another adventure through the pages of those composition notebooks I used to buy at Woolworth's?
Or remember those short stories you and I finished and submitted them as part of a university fiction class? Cringe. Blush. How could you let me leave the house looking and sounding like that?
There's supposed to be a moment, a time, when all lovers stop the jokey-jokey, stop the flirting and cavorting because they have admitted to themselves and each other, that this is it. That this is a permanent thing.
When was that for us? I'm trying to remember now. In remembering, it's hard to separate our public from our private selves. Should I blame the Internet for that? Well, you did warn me. You told me not to post or showcase you on Facebook or Twitter. I kept that promise for a long time. But then, well … all the other kids were doing it.
As a public couple we dance cheek to cheek, sometimes putting on a star performance. In private, in our sweat pants and slippers, we just hang out here doing our own, quiet thing, just enjoying being together. I think I like both versions of us, but if I were ever forced to choose, I'd pick the private.
Do we get it wrong half the time? Hell, yes. Have we caused our own breakups, our own estrangements? Yes again. And no, it wasn't always me giving ultimatums and slamming doors. Or if it was me, you'd driven me to it.
We kiss and make up. We always manage to get our groove back. Maybe that's what long-term love is about.
As I'm confessing here, let me say that when I was young and dreamy and crazy, I used to think that I, Dear Writing, would change you. I would pen that billboard-worthy novel. I would write an essay so clever, so opinionated and profound that it would not just change people's minds; it would advance the entire oeuvre of contemporary women's writing.
I'm not young now. I'm still dreamy but not as crazy. Now I know that it's you who has changed me. In the words of Andrew Solomon, one my own favorite writers and thinkers (you have a poly-amorous thing going with him, too, right?), you have allowed me to "forge meaning" and "create identity" from my own life.
Most important, whether you come to me in daytime or in sleep, in my own work or in someone else's, you have given me courage. And, like that old VW van, you have given me a place to be–only this time, it's a permanent home.
There is no greater love than that.
—
Áine Greaney has published four books and her essays have appeared in Salon.com, Creative Nonfiction,  Books by Women, The Feminist Wire, The Boston Globe Magazine, NPR Boston and Writers Digest Magazine–and others.
Her personal essays have been cited as a notable in Best American Essays, and her work has been nominated for a Pushcart Prize.
Find out more about her on her website: www.ainegreaney.com
Follow her on twitter @AineGreaney
Category: On Writing