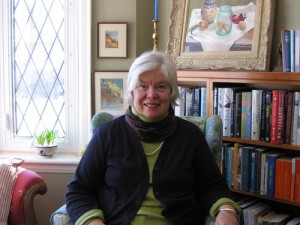 A friend surprised me recently when she said "You write best when you write Creative Non-Fiction." That is not who I started out to be and that is not what I started out to write. Writers have been taught that best practice involves writing what you know. Why didn't I think that applied to me?
I wonder how much time I've wasted trying to write what I don't know? After thirty-four years of writing with publication as my aim, writing Creative Non-Fiction has finally wrapped its arms around me like my fleecy, worn housecoat on a dark January night. It feels good. It slips on easily. It allows me to breathe without constriction.
One of the first pieces I wrote was for children. That was my passion. It was thirty four years ago when our oldest child was two years old. I sent it to the Canadian Broadcasting television for children's programming. The producer called me.
"I want to use this piece", she said. "I'll chat with Ernie and get back to you."
'Over the moon' didn't half describe how I felt. My story, Annie and Phoung, about a refugee child and Canadian-born child sliding into easy friendship was going to become a part of children's programming. It seemed too easy.
As it turned out, it was too easy. The producer phoned me back "Ernie thinks we shouldn't use this. It won't translate to the general viewing audience." I loved Ernie and his dress-up trunk as did every other mother in Canada as he imbued our children with a constant diet of goodness, but the concept of refugees was only just renewing itself after several years removed from the influx of newcomers post-Second World War. This was the very cusp of Multiculturalism in Canada. It was a word that was not yet on the lips of Canadians.
I sank.
I tried and tried to write for children. Brick walls everywhere. It wasn't as easy as I had assumed.
Poetry. That would be my thing! I loved poems. I read as many as I could. I thought about writing poetry. I formed promising ideas as I drove though city streets, along the highway, past the farmer's fields en route to visit my parents; "golden ears of corn waving in the breeze" and all that tripe. Some of if got published in pathetic places. The rest of it I've assigned to a Journal I keep stashed away in a cupboard. Writing decent poetry is not easy and I was not good at it.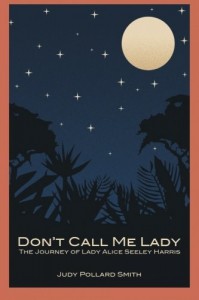 Ah! Fiction! That would work for me. I loved reading it. If I read enough of it for years and eons I'd be very good at writing it. Wouldn't I?
I wrote and I wrote and I wrote. For twenty-five years I banged away at it. A few stories found their way into publications; one into a solid literary magazine and a few others into women's magazines in Britain. I was happy enough about that but the investment of my time and effort didn't add up to much in the way of achievement.
Was I wasting my time?
I think it was about then that I gathered up armfuls of publisher's rejection slips, (forty of the little blighters if you must know), and stapled them together into a sort of a hat that I might wear to Ascot, should I ever be invited. I yearned for some part of my arid efforts to be created into any art form. Anything would do.
Then newspapers.
Newspaper writing, I loved. Moderate success with Book Reviews and authour interviews was followed by some paid travel writing. I slotted into a bit of successful freelancing (with generous pay) for a major Canadian newspaper that was wanting Creative Non-Fiction. And that was when people began to respond to my words, to the words I'd strung together, their phonemes and syllables forming a string of meaning.
It was an unexpected reward hearing "I enjoyed your piece", or "I could relate to that", or better yet "Your article about your kids/grocery-shopping/husband/dog/bookclub made me laugh!"
I was wrong about the wasted effort part over the years. The effort is a vital, almost organic, necessary part of any writer's apprenticeship. Nothing is ever wasted. I have found notions, expressions, ideas and entire sentences from one story that have wormed their wicked ways into more recent writing that has been successful.
With my new learning as my armour, I wrote my first novel last year about a woman whom I have previously written in these pages.
Every evening I set out the information I would need the next morning so that I could get an early start and not spend time shuffling through papers to find what I wanted.
I read Lorne Holden's succinct motivational book called "Make It Happen In Ten Minutes A Day".
I stared at the keyboard and it glared back. How could I tell someone else's entire life story anyway? It didn't really belong to me. Or did it? After all of that research maybe I could claim a modicum of ownership.
I started. I typed one word. Then the next. Full sentences started to appear. Paragraphs. Chapters. Then, forty thousand words.
Creative Non-Fiction won the day.
I'd brought my subject to life because I knew what I was doing.
That old housecoat was wrapping itself around me once again.
I could breathe.
Find out who your writerly self really is.
Take it from there.
A deep breath.
Then go.
—
Judy Pollard Smith is the author of "Don't Call Me Lady, The Journey of Lady Alice Seeley Harris", by Abbott Press.
She lives in Ontario with her husband and loves playing her cello, but she loves playing with their tiny grandchildren even more!
Follow her on twitter @66swans
Category: Contemporary Women Writers, On Writing