Publishing has always been my main career but I have written several children's books over the years. Having, however, always wanted to write for adults, in 2012 I completed my MA in Creative Writing at the University of Essex. It was then that I was inspired to create Patrician Press. I starting publishing my own work and that of other writers in 2013. Four of my fellow creative writers (including my MA supervisor, Philip Terry) are now publishing books with me. The titles come in smart paperback editions and are often available as e-books.
The philosophy and aim of the Patrician Press is to encourage and promote high-quality fiction and poetry written by authors whose original literary talent is being neglected by mainstream publishers and agents. I like to think that we are small, independent and courageous; philanthropic rather than profit-driven. I am anxious to maintain the quality of contemporary literature in today's challenging, competitive and ever-changing technological world. Patrician Press is taking risks and publishing books on diversity.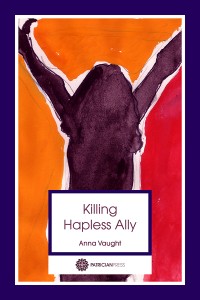 We will consider books that are more unusual or do not sit so neatly in a genre. I am personally very keen to nurture new authors and give them a gentle nudge up the publishing ladder. In addition, my contracts are for a term of two years only, allowing authors to find more mainstream publishers for their books after the term expires, if they so wish. Our cohort – and unique selling point – is building the Patrician Press brand with the democratic agreement of all my authors. Furthermore authors do seem to appreciate my breadth of experience in publishing, writing and editorial.
As the press has grown, I have been receiving quite a few submissions via my website and I have been struck by how few women submit their work. I am trying to address this now by publishing a majority of books written by women. Interestingly, my decision was taken around the same time as that of And Other Stories. They are devoting the year 2018 to women writers after we both contributed comments to the appeal by Kamila Shamsie in the Guardian for more women writers to be published. I want to encourage women authors so that they can find time in their busy working and domestic lives for writing, without feeling that their work will never get published.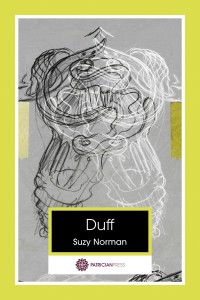 My new women writers include Suzy Norman who has written Duff, a road-trip novel (published October 2015) and Anna Vaught, who writes about mental health issues in Killing Hapless Ally, to be published in March 2016.
In my own trilogy Zaira, Clarisse and Dorek, the last title of which was published in March 2015, all three protagonists are connected in surprising ways. The female protagonists of the first two books are strong characters and the themes of feminism and other women's issues are explored. The third novel, Dorek, is more about my personal experience of deafness and political philosophy. It also explores asexuality and parodies self-publishing.
Suzy Norman and I have both written novels from a male point of view. We feel that it is very difficult to get publishers interested, not only in literary fiction but in literary fiction written by women in the male first person. There also seems to be a strange expectation for women to write likeable characters yet as Suzy points out, 'male writers seem to be able to let rip as they please, so to speak.'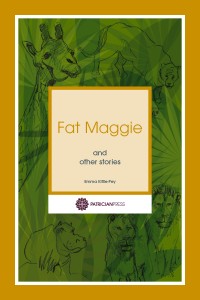 The first 'feminist' book I published was a collection of short stories by Emma Kittle-Pey in 2013 entitled Fat Maggie and other stories. This is a humorous take on women's lot.
I also publish poetry and am very proud of a dual language edition in Italian and English of Arcobaleno-Rainbow by Sara Elena Rossetti, an Italian poet, who coincidentally has translated the work of Christina Rossetti (no relation). The book has been reviewed by Lake Poetry, Stride and Sabotage.
The reason that some of my books have an Italian flavour is because I live in Italy part of the year.
I have given a few talks about my work as publisher and writer, including one in June 2015 at the Felixstowe Book Festival where I shared a platform with Alexandra Pringle of Bloomsbury. I have just given a lecture in Cagliari, Sardinia about the pros and cons of a publisher living in two countries. Living partly abroad can have advantages and disadvantages and being deaf doesn't help either.
Trying to work in Italy possibly isn't very conducive to selling and promoting my books in Britain throughout the year. As a very small press, it is difficult to get the balance right, but I like to think my authors and I act as a 'cooperative', sharing promotions, publicity and performances at various events both at home and abroad. We have just staged an 'international' art, book and music performance in Milan with two authors from England flying over to perform. So, between us we are trying to tackle this and overcome any difficulties.
Finally, I should also mention that as I couldn't keep away from children's books, I have now started a new imprint called Pudding Press. I am publishing picture books and fiction. A new children's novel, The Wallowbang Tree by Danielle Wrayton, will be published in March 2016.
Find out more about Patrician Press:  www.patricianpress.com
Category: Contemporary Women Writers, On Book Marketing, On Publishing