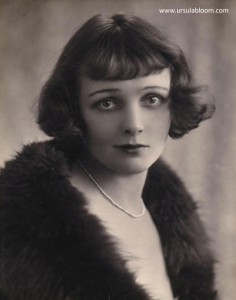 Have you ever thought of words which excite a ready response in readers? Choice is important, and in cases of dramatic suspense, vital.
Perfumes can awaken some nostalgic sense in the mind of the person who is reading the book. It may be the scent of honeysuckle, or the warm sweetish perfume of a byre, of new milk in a pail, or of the scythed surround of the hayfield. All these details paint a picture which the lively mind sees instantly.
Have you thought of the effect on you personally when one alludes to a chipped finger-nail scraping against the heavy chenille of a Victorian tablecloth? Or green baize? Of an approach to the very edge of crumbling earth cliffs; standing there to peer down and see two hundred feet below you the sea itself? Or staring down the round mesmeric contour of a deep well?
All these very rapidly give an emotional response in the reader and have to be used with that idea. The first impression is pleasant, dealing with comforting perfumes; the second very unpleasant.
Take a thatched cottage leaning across a lane, and immediately one gets a restfully amiable reaction in one's mind. Where the novel needs a quiet pause this can be very useful. The use of sounds can be restful or exciting, soothing, or all of them. The thought of a little brook lapping against a reedy bank in June has charm. But have you thought of sudden thunder crashing through a splitting sky? The shriek of a dying pig stopped poignantly, abruptly? Or again the busy twittering of chatty starlings in the trees of Trafalgar Square at twilight?
All of these can produce in your own mind a swift and responsive picture. If used properly they are delightful, if overdone they are appalling, for moderation is always the answer.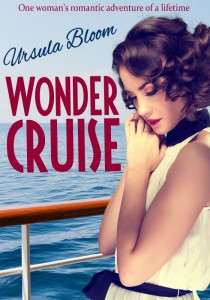 Certain words can provoke the same response. A colour can immediately arouse associations in the mind. Make a peach 'plushy' and it fills the mouth with water. Talk of the yellow roses of Sharon, and it means not a thing; but mention the fact that they are golden suns which are shot through with a thousand spears and you arrive at a proper picture of the flower.
One can do exercises for this work, and I have done hundreds of them. I have note-books into which this labour of love and devotion to work continues gallantly through the years, for not one of us is too old to learn. I give myself half a dozen points to describe and as briefly as possible, for no good novel suffers the verbose. Here are some examples:
An old man's face.
Twilight.
The haymakers coming home.
The Tube station at the rush hours.
Just as important is not to rest on your laurels with your personal vocabulary of which each of us has a very stereotyped list of words. One should persevere in seeking the unusual word, but using it in such a way that it does not dwell upon the extraordinary and does not sound odd. Otherwise pomposity may sneak in and one becomes merely pedantic. Words strung together should never strain at the string which holds them, and it is of urgent importance that the string should remain slightly slack.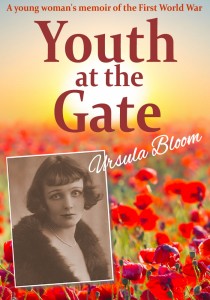 In reading it is a good plan to keep a note-book to one side and to jot down words which you find are somewhat new to you and which you know you yourself do not use. Refer to the dictionary for their real meaning, being quite certain of this before you proceed any further, for too many words have assumed a different meaning from the dictionary definition. It is horribly easy to get the wrong idea from them, and to rush off with an erroneous impression.
Then pledge yourself to use that word in your own writing at least three times during the next week.
If you repeat this exercise for a month, you will then find that the word automatically transfers itself into your vocabulary. But again in portraying a picture one has to be a little cautious in coping with that major difficulty: the dictionary meaning as against the meaning the person in the street has already (and wrongly) applied to the word. One must be careful not to use it in any way too remote from its dictionary meaning. It is something which can be confusing unless approached with caution.
In the beginning, in common with other young writers I believed in my inspiration and considered that this was all that mattered. I made no attempt to enlarge my vocabulary, or to construct my sentences more skilfully. I had written three complete novels (each of them quite dreadful), when one day the writer Wyatt Tilby very nobly tackled me.
He said, 'How do you choose your words?'
I said: 'I don't. They just come.'
'That's what I surmised,' he told me, and then he took me to task. 'The words that you use are colours on your palette. With them you excite a responsive colour in the brain of the reader of your book. Try to learn a little more about this.'
—
Ursula Bloom was one of the most popular bestselling authors of the twentieth century. She wrote over 560 books, a feat which earned her a place in the Guinness Book of World Records for many years, as the world's most prolific female writer. She also wrote short stories, radio and stage plays, and worked as a Fleet Street journalist.
Now her books are once again available to readers, in paperback, and for the first time as ebooks, published by Corazon Books. "Wonder Cruise" is a witty romance about a 1930's single woman whose life changes forever when she takes a Mediterranean Cruise. "Youth at the Gate" is a poignant memoir of the author's own experiences during the First World War. Historical fiction under her pen name Lozania Prole, and medical romance written as Sheila Burns, will also be published. Learn more at Ursula's website: www.ursulabloom.com
www.amazon.co.uk/Wonder-Cruise-romantic-adventure-lifetime-ebook/dp/B01CWCD5UA/
www.amazon.com/Wonder-Cruise-romantic-adventure-lifetime-ebook/dp/B01CWCD5UA/
Category: Contemporary Women Writers, How To and Tips