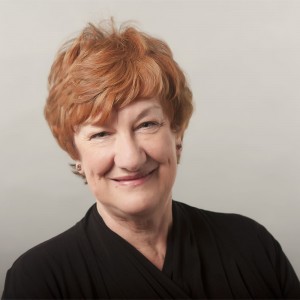 'Are you going to enrol for a Phd?'
As a longterm author with a varied back list, learning digital skills was a higher priority.
'No. I'm going to do an e-apprenticeship instead.'
I opted for a digital apprenticeship to revitalize my literary output. Mistake or a significant learning experience?
I needed to re-organise my literary clutter, make requested books accessible in new formats and get an overview of which books had been personally satisfying. This would determine how and what I wrote in future.
A strategy is where you are headed. A plan is how you get there.
My strategy was that my still requested books stay available for readers.
My plan was just to learn enough digital 'stuff' to get by. But the digital methods keep changing SO fast. Eventually my author digital-makeover took longer than a Phd and is on-going. Not sure about the comparable costs, but…
Many author colleagues started Phds and complete a major book as part of that thesis process, often with a student research allowance attached. Financially and socially strategic to be connected to an institution in a time of declining publishing prospects. Also opportunities for university tutoring and other writerly work. Good detouring decision for many competent writers.
But I went a different route. Self-taught is a grand claim, I bumbled along. I learnt on the job, asked for advice on specifics or attended short courses. And often I stuffed up.
There was no Master nor Mistress to whom I could be Apprenticed, because many digital changes were so new, everybody was experimenting.
Since I typified a group of creators upskilling themselves with limited time and money, I wrote 'Authorpreneurship; The Business of Creativity' as a way of recording my digital challenges which are common. I also completed my memoir 'Not Just a Piece of Cake: Being an Author' which was more experimental, using anecdultery. This is MY equivalent of the 'different' book which many author-PhD students write as their exegesis. But I had no Phd supervisor.
Frustration is common with creators. The gap between what they want to do and what's possible. That's compounded by changing publishing fashions. And formats.
I knew that I was actually writing better quality but it was harder to get traditionally published. So I had to learn digital channels like e-books, apps and Youtube clips. My website became my new shop front and social media was my assistant.
Each day I did an apprenticeship 'browsing' hour of e-stuff with the aim of acquiring one tiny skill. Often I didn't know what I didn't know until I started experimenting. For example, writing the memoir forced me to organize old photos in accessible formats.
Initially my marketing manager daughter helped. Then I had two interns at different times.
Not being an illustrator was a BIG disadvantage. I experimented with e-pubs for my own online store. Then Kindle formats, using photos for covers to update old but popular stories. I'm format challenged and don't think in pictures, so new covers or layouts were hard for me.
Self managed my author website and learnt to add stuff like EVENTS or book pages, but found sizing the newletter items an ongoing challenge.
Social media. I learnt to link to where my books were available. Hashtags, Twitter analytics and which words attracted attention, I'd go to occasional 'Dummies' classes in computer shops to learn specifics like Ipad (my 4 year old grandson also taught me how to turn up the volume on my app.)
Approaching vintage age, I decided to tackle more controversial subjects for any new 'original' writing. Concerned about asylum seeker children in camps, I wrote the 'Upsidedown Insect with No Name Tag…' couldn't place it with mainstream publishers so detoured. Put up Opportunity for First Timers page of activities and publicised to schools via social media. Decided to provide original material as an activity for reader-fans.
Administrivia became overwhelming. Original writing shrank to 10%, the rest was learning new ways of marketing those stories. Finding distribution channels was the BIG problem. The process of protecting IP got so complex I was losing customers many of whom were as hopeless as me at filling in online info.
My Specific e-Problems, Detours & Achievements.
Book covers. Needed well designed NEW covers for the e-versions and new ISBNS. Intern designed 'Stalker' which was a brilliant photo cover.
Needed an aggregator since schools would not buy from an individual author website. Schools do use credit cards.
Literary festival talks attract e-buyers for participant workshop copies. Value of media hi res author photo and bio. for download from author website.
Brainwave of adding Newsletter Archive as each issue had a mainstream feature 'how to' of general interest for literacy or family history. Multiple use of generic articles.
Almost my 70th birthday. I haven't quite made my Clayton's PHd deadline. I'm persistent but not patient. Finishing the unconventional memoir has given me the greatest satisfaction and an over view of my earlier writing (called tidying up files).
You can't call me DOC but I am Digitally Over Content –fixing.
—
Hazel Edwards OAM is the author of 'There's a Hippopotamus on our Roof Eating Cake'. Her 'Writing a Non Boring Family History' workshops are popular with 'genis' families. Her 'Authorpreneurship: The Business of Creativity' was published by ASA's Keesing Press in 2012.  ' Not Just a Piece of Cake; Being an Author (Brolga) was released in November, 2015.
Find out more about Hazel on her website http://hazeledwards.com/
Category: Contemporary Women Writers, On Book Marketing, On Publishing