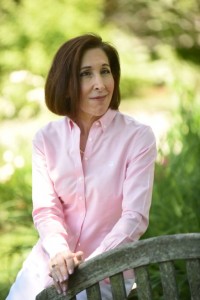 When I first signed with my agent to represent my memoir, she reviewed my book proposal. I'd included this tidbit: "as a former book publicist of ten years at several major publishing houses, including Random House, Simon & Schuster and Doubleday, I have the skills to promote my book extensively." She scribbled in the margin, "They're going to LOVE this!"
It was a career I'd fallen into by accident. I was 23, finishing my master's in journalism, and working for a temp agency. They sent me to the publicity department at William Morrow Books. I typed envelopes all morning. When I returned from lunch, a tall man who looked familiar held the elevator for me. When he smiled, I recognized him.
Alan Alda.
Later that afternoon, I was stuffing press releases into the envelopes I'd typed when an older woman in a pink Chanel suit swanned into view, smiled insincerely and said, "Be a dear and fetch me some tea with lemon."
It was legendary film actress Joan Fontaine.
As she vanished into the conference room, one of the assistants stage-whispered, "We're publishing her memoir."
After two more star-struck days, stuffing books into Jiffy Bags and watching celebrity authors amble by, I was offered a full-time job for $160 a week. To be surrounded by walls of free books? Get paid to read? It was like turning a chocoholic loose in Willy Wonka's candy factory.
A month later I wrote a press release for Mommie Dearest, Christina Crawford's exposé of her mother Joan Crawford. The director declared, "You're a natural," and promoted me.
I went to literary cocktail parties, where I'd scarf down all the hors d'oeuvres I could to save money on dinner. I eyed other-worldly Andy Warhol from afar, chatted with Kurt Vonnegut, who treated me kindly, and stayed far away from Norman Mailer, who terrified me. Two years earlier I'd been studying their immortal prose in college English classes; now I was serving wine and making conversation with literary luminaries. It was intimidating and exhilarating — a heady mix.
You're probably thinking what a glamorous job it was. It had to be, to make up for the poverty level wages. I was so poor that when the hem on my winter coat fell down, I reattached it with the office stapler. Still, I did attend the memorial service for Truman Capote, where Bobby Short played piano, Bill Styron read, and the programs were printed gratis by Tiffany's. I lunched with Joseph Heller and John Irving. I ferried books to Sophia Loren in her suite at the Pierre Hotel.
Far more often, though, I was pitching lurid incest gothics like Flowers in the Attic, bodice ripper romances, or thrillers about serial killers. Generating buzz was my business. I wrote reams of press releases. Pitched radio and TV producers. Coordinated multi-city book tours. I liked it. Or thought I did, until my 10 year high school reunion, when someone said, "I thought by now I'd be reading about you in the New York Times Book Review."
It stopped me in my tracks.
"No," I said. "I'm the publicist who makes sure other writers' books get there."
It was my Devil Wears Prada taxicab moment of self-realization. I was sick of shilling other people's work. Tired of being a bridesmaid, not a bride.
I found freelance work writing. Working as a publicist had given me an eye for what sold. I published fiction in Cosmopolitan; child-rearing advice in Parents; reported on cultural trends for McCall's. I married and had children. I wrote a series of essays for the New York Times Motherlode blog about our family's journey raising an autistic child. I had so much to say about it that I realized I was writing a book.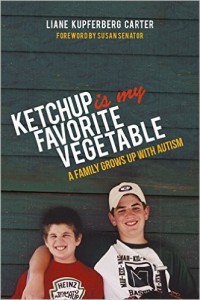 Which meant finding an agent. I wrote a one page query letter with a compelling tag line to hook the reader, and included a mini-synopsis and author bio. It felt exactly like writing a press release for a new book, only now it was for mine. Like riding a bicycle, my old publicity skills kicked in. I asked myself, who was my audience? Was my topic newsworthy? Compelling? Did it serve the cultural conversation? I wrote a book proposal that included an overview, a list of competitive titles, a description of how mine differed, and why I was uniquely suited to write it. I included a marketing plan, chapter outline, and sample chapters. My proposal was 54 pages long.
A collection of essays is a hard sell, unless of course you're David Sedaris. Writing that proposal forced me to think about my story arc. The chapter outline became my blueprint, a scaffold to drape the narrative on.
Then I stopped thinking about marketing. I plugged my ears, and lashed myself to the mast. As Hemingway said, "There's nothing to writing. All you do is sit down at a typewriter and open a vein." I let it pour. I wrote about what perplexed me. Terrified me. Gave me hard-earned joy. I dove deep, writing the book I needed to write.
Three years later I finished. My memoir found a home with a small publisher. They have an in-house publicist to plug it. I'm no longer a bridesmaid. I am the bride. But I'm stoking up my own publicity engine too. Because for me, there's still no business like buzz business.
—
Liane Kupferberg Carter is the author of the new memoir Ketchup is My Favorite Vegetable: A Family Grows Up With Autism (Jessica Kingsley Publishers.) Follow her on Twitter and Facebook.
Category: On Writing