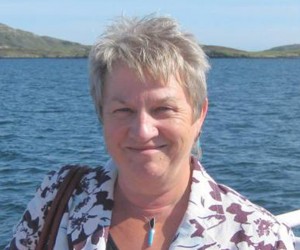 I really want to write crime fiction. I can't help it. It may be an over-crowded field but I want to join the crowd and see what I can do. It may be a risk, but at my time of life you don't hang around, so I'm going to give it a go. Or at least, I'm going to try.
Some years ago, planning my first novel, I remember how keen I was to have a central mystery that would leave the reader guessing right to the end. 'Who pushed Alice in the river?' would be the driving question of the narrative of 'A Good Liar' and keep the pages turning. In the end, however, 'character' took over from 'events', and the denouement of the story involved an emotional issue far removed from the question of Alice's demise, and far more likely to hold the reader's attention.
That book turned into a trilogy, now complete, and in looking ahead to the next project I find myself drawn again to crime fiction, not just to turn pages but to set myself the challenge of a new genre with more complicated plotting.
I have already discovered that the genre is diverse: there seem to be as many sub-categories as weeds in my garden, and I need to decide which style to aim for. The 'Cluedo whodunit', is the most obvious, with a limited cast of characters in a finite space, clues dropped teasingly and a formulaic reveal at the end. But it's been done to death (sorry!), it's technical, the characters slide towards caricature and the reader is not inspired to care about any of them.
The crime fiction I most enjoy has a complex central character, and a visually interesting setting: Morse in Oxford, Vera Stanhope in the north-east of England. The story will involve detection, but may not have a detective at its centre, and I think I've decided on the location, not far from my home here in Cumbria.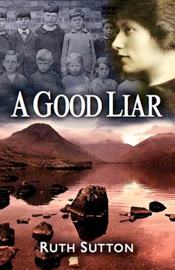 Another choice: should I give my protagonist a central role in the police or the judicial process? M.R.Hall opted for a curious coroner, Ann Cleeves for a ramshackle senior policewoman, and both are very effective. 'Nordic noir' writers seem to choose 'mid-life' crisis people with dysfunctional families, alcohol problems and maudlin tendencies, which provide great possibilities for creating their own internal crises to interact with dramatic external events.
To create this interweaving, the main character has to be troubled in some way, but I don't want to create yet another lonely alcoholic, male or female. There has to be access to and an interest in criminal activity, and the possibilities include medical examiners, lawyers, judges, and journalists. I want my main character to be female, and my daughter's generation rather than mine, and if the action is set before the mid-late twentieth century this probably rules out a senior police officer. So I have to choose another occupation. What would you choose?
I can see the bones of a story taking shape here. But there's another problematic choice facing me now. Nasty people who behave badly are essential to any crime story, but as a reader I'm being offered ever more graphic explicit descriptions of violence and a dismal procession of female victims who are tortured, raped, exploited and murdered with impunity, or even relish.
Sometimes it's almost unbearable and I have to skip pages, or put the book down. I wonder whether the overriding imperative of sales is driving publishers to present increasing amounts of violence to increasingly jaded readers. Publishers and editors then influence their authors, creating a literally 'vicious circle' and pushing commercial crime fiction towards a new form of pornography. Tell me I'm wrong about this, please, but something is causing the portrayal of violence, and especially violence against women, to sink to new depths.
As a self-published author I decide how much commercial pressure to put on myself. These choices stem from my values, and my awareness of the implications of those choices. I could sell more ebooks if I lowered my price to below the cost of a cup of coffee, but to do so would undervalue the task of writing and publishing, and I just don't want to do that.
I could subject the women in my stories to gratuitous violence, and choose a cover that attracts readers to that violence, but as a lifelong feminist I don't want to do that either. A hard-headed business person would probably say, 'Do you want to sell books, or not? Make up your mind!'
Maybe it's because I'm older and don't like being pushed around by anyone, even myself, that I want to remain ambivalent and make my own decisions. I will price my books moderately; I will not portray explicit violence; I will avoid some of the formulae that seem to predominate, in crime fiction especially.If that reduces my sales, so be it. I can live with that.
–
Ruth Sutton lives in Cumbria, England. She combines fiction writing with her life-long career as an educator. Now self-employed, her education consultancy takes her all over the world. Her fiction tells the story of her home region in the mid-twentieth century, through a trilogy about the life and struggle of her heroine Jessie Whelan.
Visit her website ruthsutton.co.uk  Follow her on twitter @ruthsutton
Category: Contemporary Women Writers, On Writing