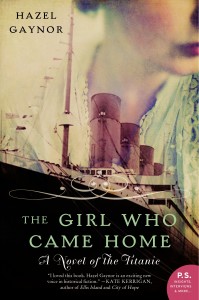 It is now five months since the publication of my debut novel. Five months. That's all. I am a mere baby in a world full of writing grown-ups, who have double-figure novels to their name and impressive awards to add to their author bio. And yet, in those few months, I have learnt so much about the process of bringing a book to readers. What has surprised me the most is how the things you do away from the writing desk are just as important as the words you write when you are glued to the darned thing.
Most writers are now expected to be fully involved in the promotion of their books. Woe betide the writer who thinks their work is done when the final proofs are returned to their editor. The book may be written, but this is where you put your other hat on and start to tell the world that it exists.
There will be articles to write, radio interviews, book launches, book signings, conferences to speak at, reader emails to respond to, social media to engage in – and all while writing the next novel. Those heady, indulgent days of writing at your own pace disappear pretty quickly when you start to work with a publisher. It's everything you ever wanted, yes, but it certainly brings a different meaning to the job of being a writer.
The biggest shift is in juggling. With one book published, it is time to start (or carry on with) the next. You may possibly be working on edits on the second book, and starting research or early drafts on the third. Your 'writing' time starts to slip away in a muddle of Facebook updates, tweets, events, travel and obsessive checking of Amazon reviews and rankings. And that's just the 'author' you. There are still small people running around your house who seem to need a clean school uniform and nutritious meals on a daily basis.
Y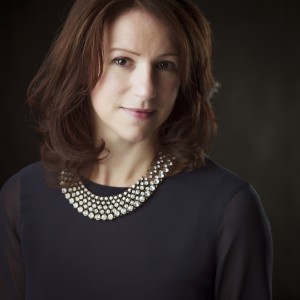 ou have to get organised. You have to prioritise. You have to split yourself into ten and find 35 hours in every day. And sometimes (possibly lots of times) you will question the value in attending a conference, or driving half the length of the country to sign some books. Not because you don't enjoy those things (quite honestly, I am so thrilled to have a published book, I would fly half way around the world to sign copies!)but because there are so many other things you also could/should/need to be doing. (As for tidying your desk and office – there will be time for that when you have sold enough books and movie rights to hire a PA).
But, in five months, I have learned that it is ALWAYS worth making the effort and getting out there.
For example, in July I travelled to the UK to attend the Romantic Novelists' Association annual conference. This created a logistical nightmare the scale of which only NASA should be faced with.
Not only was a military-style operation required at home, but a two-day road trip to get to the conference turned into a five day solo trip including two flights from two different UK cities, multiple trains, lifts from almost total strangers, three different types of accommodation, a dress for a formal evening event, an Edwardian-style outfit, and normal clothes (all in a carry on size case) and a box of lost novels.
There was a point (as I watched my connecting train rumble off into the distance while I stood on the platform trying not to cry), when I started to wonder if it was going to be worth it.
It was.
My efforts were more than rewarded by a great conference. I spoke at two of the sessions, which gave me the chance to introduce myself to lots of people who were not familiar with me, or my book. I met a tonne of new writers, lots of whom became new readers when they heard me talk. And I also met a group of writers who have since formed a virtual book club on Goodreads and who, on the basis of meeting me at the RNA Conference, selected The Girl Who Came Home as their first book club read. Was it all worthwhile? Absolutely.
There are so many ways we writers can 'lean in' – to engage with readers and other writers. Here are some that have worked for me:
Get to know your community –

connect with local writing groups

, local newspapers, local radio, local writing festivals, local bookshops and the library. These can all be great places to talk about your book and your life as a writer.

Get to know other writers

– set up Facebook chat groups to share thoughts and experiences, meet for lunch, support their books. We all know that writing can be lonely at times, so it is really helpful to connect with other writers in this way.

Connect with local book clubs

– let them know that you are happy to come and talk to their group. You can also arrange Skype calls to book clubs anywhere in the world, or set up a Goodreads Q&A style chat, for example.
Arrange book signings – there may not be people queuing out of the door (and you may feel ever-so-slightly like a museum exhibit some of the time), but bookshops love to have authors in and it's a great way to be visible to, and to connect with, new readers.

Write about writing

– either on your own blog or website, or for writing magazines and websites – such as this! This is a great way to connect with fellow writers.
Go to conferences – obviously you won't be able to go to them all, but select some that are feasible and are the right audience for your genre of writing.

Contact the organisers and let them know you are interested in speaking at the event

. Use your time at the conference to network (this is just an intimidating term for chatting about books over a glass of wine – and we can ALL do that). Have some business cards ready, or something to show people your book i.e. bookmarks, postcards with the cover and your contact details.
Get involved –

try anything once!

Sometimes, dressing in period costume and selling your books to total strangers in a Victorian town in a remote part of England turns out to be far more enjoyable than you might have thought! You can also learn an awful lot from seeing how other, more experienced authors, promote their books at events like this. (take lots of chocolates – it seems to work.)
Be approachable –

let readers know how they can contact you

(state this somewhere on your website). Interact with people on social media. Thank them for their comments. Reply to them. Encourage them to connect with you. BUT remember not to use social media only for promoting your books. This can be very off-putting. Sometimes, people just like to see a funny image of your cat. Or a recipe for Gin & Tonic muffins. Or they want to hear you talk about somebody else's book. Variety is, after all, the spice of life.
Lots of these activities have really worked for me. Not always in the immediate or short-term, but something positive has eventually come from 'being there' and being involved. Some might say it is a case of being lucky. I prefer to think of it in the words of Thomas Jefferson: "I am a great believer in luck and I find the harder I work, the more I have of it."
Go forth. Be lucky!
—
Hazel Gaynor is an author and freelance writer. Her debut novel, THE GIRL WHO CAME HOME, (William Morrow/Harper Collins) was a USA Today and New York Times bestseller. Hazel's second novel, A MEMORY OF VIOLETS, will be published in February 2015 in the USA, and March 2015 in the UK and Ireland.
In addition to writing historical fiction, Hazel writes a popular guest blog 'Carry on Writing' for national Irish writing website writing.ie. She also writes feature articles for the site and has interviewed authors such as Philippa Gregory, Sebastian Faulks, Cheryl Strayed and Jo Baker.
Originally from Yorkshire, England, Hazel now lives in Ireland with her husband, two children and an accident-prone cat.
For more information, visit Hazel's website at http://www.hazelgaynor.com/ or Facebook page https://www.facebook.com/hazelgaynorbooks or follow her on Twitter @HazelGaynor
Hazel is represented by Michelle Brower of Folio Literary Management, New York.
Category: Contemporary Women Writers, How To and Tips