To avoid too much 'telling', characters should be allowed to act. This means they'll react and interact, as well.
Different characters react differently to the same incident, to external conflicts or stimuli, to internal conflicts and to each other
Let's look at the following passage: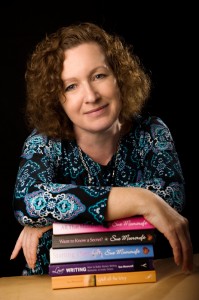 Joe squinted against the sunlight dancing on the lake, wiping sweat from his face. From here he had a bird's eye view of Marianne, baby Oliver in her arms as she fidgeted on a green-painted chair outside the café. Pete, her brother, was pacing, hands in pockets, a self-important and probably self-appointed guardian.
Joe's heart contracted as his son's cry reached him on the breeze. He started down the steep path, the waiting group growing larger with his every stride.
'Joe!' Marianne jumped up as he stepped into view, hope chasing anxiety across her face.
Joe wanted to pull her into his arms, cradle their son between them and bury his face in her thick black hair. But pride kept him stiff and formal. 'Marianne. And Pete – I didn't expect to see you.'
Pete frowned. 'I'm here to look after my sister.'
'You're here to interfere between me and my wife.' Joe had known his brother-in-law a long time. Pete's occasional officiousness was a joke within the family.
Colouring, Marianne thrust Oliver at her brother. 'You don't have to look after me. Hold your nephew while I talk to Joe.'
Pete glared. 'I don't know what to do with babies.'
'This is hardly your first lesson. Support his head, make him feel secure.'
Once Oliver was settled, Joe walked Marianne along the water's edge. There was no shade where the waves washed the rocks but the breeze was welcome on sun-baked skin. Marianne waited, brown eyes apprehensive.
Now that she was before him the haughty speech Joe had rehearsed seemed suddenly arrogant and likely to make dangerous mountains out of petty molehills. Heart, head and guts all urged him reclaim his wife and instead of firing off a volley of hurt feelings he found himself grasping her hands. 'Do you think you've punished me enough? A week is a long time for you to stay away.'
Marianne stretched up to press her lips gently to his. 'It's a week too long. Why didn't you come for me sooner?'
Joe, the viewpoint character reacts to: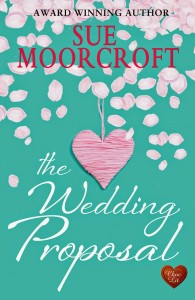 – The view
– The sunlight
– The heat
– His son's cry
– The knowledge that Marianne is waiting for him
– The look in his wife's eyes
– His brother-in-law
– His son
– The emotion of being with his wife after a week's estrangement
He interacts with Marianne differently from how he interacts with Pete. Despite being in a marital dispute, Joe and Marianne treat each with respect. The moment they're alone, they're hungry to put their relationship to rights.
In contrast, Joe isn't pleased to see Pete and finds his presence at this meeting irksome. He's brusque to the point of rudeness.
Marianne compounds this by addressing Pete with sisterly lack of ceremony. Yet, look at the subtext – she allowed Pete to accompany her to this emotional meeting, so we can assume she was prepared to look to him for moral support if she'd needed it. It's typical behaviour between siblings; a kind of emotional shorthand.
The motives of both Joe and Marianne are easily understood: they wish to end the marital discord. The indications are that they will be successful.
Pete has the minor role. His primary purpose may be to look after his sister but his motive's probably hazier.Perhaps by making it look as if he thinks his sister needs his escort he's offering a subtle insult to Joe? Or, as Joe surmises, perhaps Pete's just self-important and can't resist involving himself. However, human nature being what it is, once Joe and Marianne are reconciled we might find Joe and Pete return to amity. It's only the marital bother that's made the two men prickly with each other.
Logic is vital in making characters act, react and interact – this action will make that character do this or feel that. Next time you suspect your characters aren't coming to life, check you're making them not only act out their scenes but react to whatever is  going on around them and interact with one another.
—
Sue Moorcroft writes romantic novels of dauntless heroines and irresistible heroes. Is this Love? was nominated for the Readers' Best Romantic Read Award. Love & Freedom won the Best Romantic Read Award 2011 and Dream a Little Dream was nominated for a RoNA in 2013. Sue's a Katie Fforde Bursary Award winner, past vice chair of the RNA and editor of its anthologies.
Sue also writes short stories, serials, articles, writing 'how to' and is a competition judge and creative writing tutor.
The Wedding Proposal is Sue's latest novel.
Visit her website www.suemoorcroft.com and blog suemoorcroft.wordpress.com
Sue is also on Twitter @suemoorcroft and on facebook
Category: Contemporary Women Writers, How To and Tips