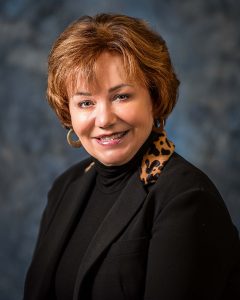 As an author, there are many reasons to incorporate more than one genre in your story. We all know that life isn't one dimensional, so books shouldn't be either. A bit of humor, mystery and romance all add to the fabric of a book. Life isn't all one thing or another. It blends sorrow and joy, hate and love, compassion and selfishness. Stories should also reflect this by giving the right ingredients and a complete picture of the characters' lives. By blending genres, a writer allows themselves more options for plot twists, while creating a much more interesting storyline. But quite often, mixing it up can be extremely challenging and more difficult than one might anticipate.
As you begin writing, you need to remember which genre is your main focus. Are you writing a romance that just happens to be set in a haunted house? Then you're not writing a paranormal, you are writing a romance. Are you testing the boundaries of romance in a suspense novel by describing sexual acts? Then your book might be labeled an erotic thriller. However, the subgenres shouldn't be what drive your book. If you're writing a fantasy and your hero falls in love with an elf, don't let the romance take over. The fantasy, not the romance, should be the driving force of your story. In my case, I enjoy aspects of a good murder mystery, but while creating them, I like to incorporate romantic elements—a way to make my protagonist more interesting through a heroic deed or a complicated love triangle that interferes with a mission. Since I don't write traditional romance, my plots rarely conform to formula fiction and, although I'm true to my heart, this makes it difficult to market my books and place them on store shelves in allotted spaces.
As an avid reader and reviewer, there have been books I've come across that were defined as mystery/romance. After finishing a great number of them, I have come to realize that this type of book contains romance, and the mystery revolves around who the heroine is going to choose as a mate. That's deceptive to the reader. Selecting the main genre and then adding the subgenre that helps guide your story and at the same time makes it intriguing is the most honest and respected approach.
Overpowering the main theme when you're attempting to write mixed genres is perhaps the most common mistake for this type of writing. In order to ensure the right balance of clues and deductions in mysteries, a writer needs to stay true to their characters and concentrate on the central plot. I use my imagination to formulate an idea, but I also allow my characters to direct the plot, pace, climax and final outcome of a story, which I hope readers will thoroughly enjoy.
About Kaylin McFarren
Linda Yoshida, aka Kaylin McFarren, was born in California, has lived in Washington, and now resides with her husband in Oregon. Before becoming a novelist, she was the director of a fine art gallery. She holds an AA in Literature from Highline Community College, which first sparked her passion for writing. Her novels include "Flaherty's Cross," and the Threads series: "Severed Threads," "Buried Threads," and "Banished Threads," and "Twisted Threads." Kaylin has earned more than forty literary awards and was a 2008 finalist in the prestigious RWA, Golden Heart contest. She is a member of RWA, Rose City Romance Writers, and Willamette Writers. She also enjoys giving back to the community through charitable and educational organizations in the Pacific Northwest. For more information, please visit kaylinmcfarren.com.
About Twisted Threads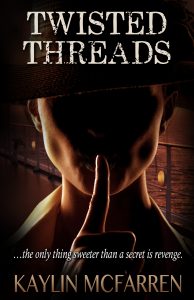 Akira Hamada is driven by past failure. Two years earlier, she had a chance to kill her greatest enemy—Kaito Mitsui. Instead, the Yakuza boss forced her to become an assassin in his employ. Now Akira carries out the bloody business of the notorious crime syndicate and hates herself more each day.
When Mitsui hears that his sister's murderer will be on the cruise ship Starfish, he immediately tasks Akira with eliminating the man once and for all. This is what Akira has trained for, but a series of strange events on the ship tests her resolve and shows her a way to redemption.
Devon Lyons, on the other hand, has nothing to do with assassins. He's merely accompanying his aunt and uncle, Sara and Paul Lyons, on a free cruise.
Little does he know that the two are the true targets of the charming Japanese tourist he has just met! Akira knows that either Sara or Paul is the killer but doesn't know which one. She hopes seducing the handsome Devon will lead to better intel, but she is surprised to find herself trusting him. And soon, the pair finds themselves fighting for their lives on the high seas.
Category: Contemporary Women Writers, On Writing