What can I tell you about my debut novel, Duty and Desire, the first in my Winds of Fire series, that would intrigue you?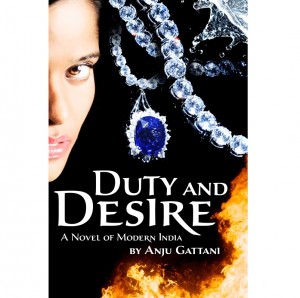 It was a 9 year journey to finish Duty and Desire. I began writing the original draft in 2002, shortly after we moved from Singapore to New Jersey, USA.
My kids were small (2 and 6) and I was not used to the snow (as mild as that New Jersey winter was), was home-sick for my Asian life, and was armed with a local driving license but petrified to get behind the wheel to drive on the "wrong side of the road."
At the time, my US visa wouldn't permit me to work or earn any form of income.  My international freelancing career for publications in Singapore and India froze because the Internet simply couldn't bridge the distance between continents. My life came to a standstill. I cooked, cleaned, scrubbed (don't we all?) and took care of the family.  But I was lost.  I was losing myself.  Then, my imagination and my characters took over, layering a fiction story in my head, and with it came a new resolve: if I couldn't work for anyone else, I could at least work for myself.
My husband handed me a stack of white paper and a pen, and I began to write. Writing out the original manuscript took 1 1/2years.  Life took on a new meaning, not because we moved from New Jersey to Atlanta but because I had a mission in life.  I began finding myself through fiction.
I had two professional writing mentors: USA Today Bestselling Author, Jade Lee, a writer of historical, multicultural fiction, and New York Times Bestselling Author, Haywood Smith, a writer of southern women's fiction.  Both women took me under their wings and despite their hectic schedules, critiqued my manuscript tirelessly and taught me how to write – all of this after I had handwritten the original manuscript.
Two of India's leading fashion designers, Anita Dongre and Arjun Khanna, dressed my leading characters. Anita and Arjun created the Indian wedding attires for the leading female, Sheetal, and leading male, Sanjeet. They put together the characters' ensembles, international brands of clothing, jewelry and other accessories for characters leading such flamboyant lifestyles.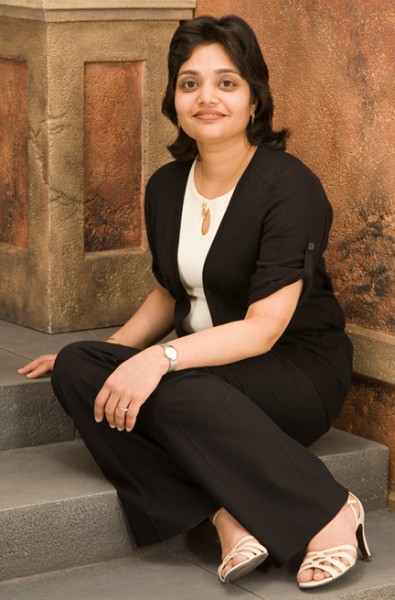 I ventured into the world of Pilates – the exercises, philosophy of Joseph Pilates and the special equipment – and into Pilates classes.  Weight loss was mandatory for my protagonist, Sheetal, and according to fashion guru Anita Dongre, Tai Chi or Pilates were my best options.
I observed several sessions of Pilates before taking a beginner's class that landed me in bed for the next 48 hours to learn a new dimension of pain.  I learned first-hand how Pilates strengthens your core through principles of balance, stretching, focus and breathing.
I wrote and re-wrote.  I learned how to flesh out characters, and to see myself beyond a home-maker and mom.
I joined a professional writing organization, attended conferences, and learned that I had not just written one story but a series of books.  I cut the original story in half, put the sequel in my head aside, and focused on just one book.
'Duty and Desire' went through over 25 rewrites. With each rewrite I continued to grow in mind and spirit.  I grew stronger and bolder as a writer.  I found my voice.
And what did Duty and Desire give to me in return? I'm still practicing Pilates and understand how it strengthens you for the long-haul. My mentors, always just a phone call away, have become my biggest cheerleaders and professional gurus. I have a host of writer friends to blog, Facebook, Tweet and meet at chapter meetings.
The young doctor, my little sister, is one of my critique readers and a wonderful cheerleader. My kids, now 12 and 16, believe in the power of my words and coined the phrase "Winds of Fire."  My husband, who has faith in words I haven't even yet written, learned to cook, to live with a writer of novel-length fiction and taught me to wear a business hat.
It's been 10 years since the journey began and in that time my visa issues have also been resolved.
I ask myself what have I learned?
Well… I've learned what it takes – the art and craft – to write a novel. I've learned what it takes to not give up, to believe in yourself and your dreams. I've learned to step back, take a breath and ask, "What can I tell you about my debut novel Duty and Desire that would intrigue you?" and then listen for yo­­ur answer.
—
Anju Gattani, Fiction Author: International Women's Fiction, author of Duty and Desire. Visit Anju at: www.anjugattani.com, Twitter: @Anju_Gattani, Facebook: Anju Gattani Author
Category: Contemporary Women Writers, Expatriate Writers, Multinational Women Writers, Women Writing Fiction