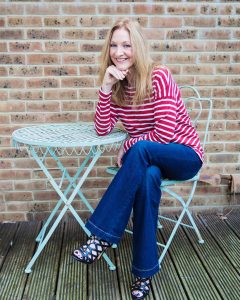 From our very first creative class, writers are conditioned to embrace honest – sometimes brutal – feedback, as a means of refining our art and making us into better authors.
That said, it is human nature to feel cut to the bone when somebody lambasts our metaphorical baby – usually the result of months (or years) of time spent lovingly crafting a manuscript while everyone else is out having fun, or asleep, during endless hours of soul-dredging, before soul-baring.
As a woman of a certain age, in life I am a veteran, but as a writer, I'm a rookie and the literary world is new to me.  A lifelong avid reader, I began tentatively writing a novel in January 2015 and had completed my first draft by December that year.  I then spent another six months editing and polishing my manuscript, keen to improve what I knew was a pretty rough first draft.
I pitched my book to fifteen or so agents and received a handful of rejections.  Several did not reply – which hurt more. I entered a dozen literary competitions – and never even made it to the longlist, never mind the short!
By this point, I'd also given my manuscript to a handful of friends; reactions ranged from 'OMG! I was hooked from the first page – do you think you'll write a sequel?' to 'Why don't you try rewriting it in the first person, and making character X a northerner…he felt like a northerner to me.' Other comments – good, bad and indifferent sat on a spectrum between these two points.
I should add that I like, admire and respect all the women I shared my work with, BUT – and it's quite a big but – they are friends and writing classmates, and while my chums are not sycophants, they are very kind, so could I really trust them to be honest?
My next stop was to connect with a high profile and much admired editor, whom I paid to carry out an appraisal of my first three chapters. I honestly thought I would be fine with a top-of-the-pile professional taking a red pen to my manuscript, but nothing could have prepared me for the resulting devastation when she hated it.  At least, that is how it seemed to me when I received her very thorough and constructive report, detailing three major flaws standing between my partial manuscript and a publishable novel.
Her thoughts?  My main characters were all too old, my leading lady was deemed unlikeable as she had chosen to be childfree, and my location, a modern housing estate in the Home Counties, was not romantic or inspiring enough.
Suggested rewrites included making my characters younger, giving my heroine a longed- for baby, and relocating my story to a picturesque village.
With my heart in my boots, I realised that if I carried out these revisions, there would be little left of my original concept.  In short, it would no longer be my novel – but a fabrication of someone else's vision.  Ego crushed and paralysed by indecision, I banished the offending draft to a drawer and did not write another word for six weeks.
I clung to a tiny shard of hope in the report's first paragraph which assured me that I was a 'talented writer with a smooth and lively style'.
'Keep going, be true to yourself,' whispered a small and hesitant voice in my subconscious, 'you had an idea; don't throw in the towel just yet'.
A friend who'd enjoyed my book said one of the things she'd liked best was that the characters were mature (read relatable).  Perhaps other women would feel the same way as my friend…?  For the first time, I considered self-publishing, but felt daunted and ill-equipped to manage my own destiny in that way.
Then fate intervened as it often does, and while I was researching how to self-publish, a third way became apparent to me as the world of independent publishers revealed itself in all its vibrant glory.
I emailed a publisher with an excellent website and an impressive catalogue – and got a prompt reply and the offer of a meeting, which I gratefully accepted.  The conversation was a big eye opener but it only scratched the surface.  So I read, trawled online – went to Margate Bookie on a Saturday night (which was great fun) and made up my mind that I wanted to work with Urbane Publications, should I be given the opportunity. A few weeks later, getting the call to this effect was joyous and I celebrated with a good bottle of champagne and by plotting my next novel.  I was back in the game!
I suspect my story is not un-typical.  To return to my original theme, writers need to be able to survive criticism; to process, embrace, or even rise above other people's ideals.  Learning from professional critique is great; knee-jerking to the whims and fancies of everyone offering an opinion – not so much.
Faced with negative feedback, being defensive is counterproductive – and sometimes writers produce work that is just not good enough. But there comes a point at which aspiring authors should dig in and be true to themselves.  If your plot, characters and setting do not fit existing commercial moulds – go with your gut instincts and explore other routes such as signing with an indie or self-publishing.  Knowing when to quit is a whole other skillset – but that's another story.
—
After almost thirty years in advertising, PR and marketing collectively, Beverley is now pursuing her passion for writing women's fiction.
Born in Yorkshire and following many years spent living in London, Beverley now lives in Kent with her partner, Mark.  When not reading or writing, she enjoys baking and going to the gym, and is inspired by nature, animals and the chaotic lives of real people.  Seeking Eden is her first novel and she is currently working on her second, as yet untitled.
Seeking Eden by Beverley Harvey will be published by Urbane Publications in June 2017.
http://urbanepublications.com/book_author/beverley-harvey/ follow @BevHarvey_ on Twitter or visit  www.beverleyharvey.co.uk
Category: Contemporary Women Writers, On Writing