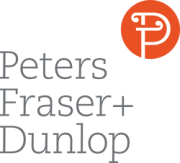 Peters Fraser and Dunlop is one of the longest-established literary and talent agencies in London.
"We are proud to represent authors, journalists, broadcasters, speakers and estates with specialist expertise in the fields of literature, film, television and radio, live events, digital platforms and journalism.
We offer our clients the best people to work with and the expertise to develop long-term value in their work across all media while protecting their rights in today's changing market. Our business is about creativity, enhancement, innovation and service."
[Note> PFD is based in London. However, they also represent authors outside of the UK and have an in-house foreign rights department.]
With us today –
Nelle Andrew. Literary agent, Bookseller Rising Star 2016 and published author in her own right.
James Carroll. Agent, Broadcast and Live Events (representing the agency's writers for factual TV and radio, live events and brand licensing).
What makes a submission or author stand out to you?
NA: A very strong premise – one you can explain in three sentences or less which encapsulates the story and strong writing. Publishers don't have a great deal of patience and things which take a long time to get to the heart of, just don't work for them.
JC: In our department we are always looking for the wider potential of an idea or a text beyond the book. A really strong idea will inevitably work in multiple forms, whether as a documentary series, live events format, an exhibition or something else.
Do you represent all genres equally? Why/why not?
NA: I don't represent some genres simply because I don't read them or understand them. And I only represent things I believe in regardless of what genre they are. But essentially I will only take on something if I feel it will sell.
JC: We exist primarily to make money for our authors, and secondarily as an editorial voice. So we are interested in covering the market wherever there is a commercial opportunity. This also means investing time and resources in emerging genres that may become the publishing trends of tomorrow.
Do you consider unfinished manuscripts? Why/why not?
NA: Yes I do because I look for potential, but only if I am seeking them out. I would be very annoyed to receive an unsolicited submission for a novel that wasn't finished. It would have to be exceptional writing and have a very detailed synopsis of how the story would play out for me to take it on.
How many authors does each agent represent?
NA: I represent around 30x but am always looking for more.
JC: As a department we represent all the agency's authors and I have a few clients for whom I am the primary agent.
Why do authors need representation?
NA: Because there is so much about the industry they don't understand – not just contracts which protect their rights rather than the publisher's but to know what about the publication process they need to be aware of – when to fight back on something, when to know this is the best you can hope for. They also need an agent to guide their work, to tell them why their idea won't work or needs finessing to attract attention in an increasingly overwhelmed market.
JC: Everyone needs a trusted advisor in their corner who has awareness of the market and can strike deals on their behalf. Generally, authors underestimate their commercial value and are not aware of the relative pitfalls and merits of different projects. We ensure their ideas can flourish by working with the best partners and protecting their rights.
How has the industry changed since the rise of the internet?
NA: Social media for advertising books is incredibly important – it starts that anticipatory buzz that is so needed. Bloggers also have a great sway and of course the rise of e-books has completely changed the industry landscape.
JC: I'm too young to answer this question! We tend to bang the drum that having an uncomplicated and efficient social media process is key – for books but also for the myriad of TV researchers, literary festival and corporate bookers and PR companies who conduct all of their research online and will be looking for something fresh. Making sure you are updating your various channels with news, comments and interesting information about your subject area is crucial whether you are a debut novelist or a global entertainment brand.
How long does agent representation last?
NA: Hopefully for their whole careers.
JC: We don't put a term on representation. It is based on mutual trust and communication between agency and author. We are most interested in building authors and their readership in the long term.
To what extent does the author get a say when an agent is trying to sell their work?
NA: Well it is a team effort but essentially they are trusting us to guide them and do what is best using our expertise. Either you trust your agent to best represent you or you don't.
JC: Perhaps a better question is what kind of agent would not give their author absolute control in everything about their work? We exist to further our authors' interests and stay in touch with them every step of the way from pitch to production.
How do you support your clients through the editing process?
NA: I read everything, I give tonnes of feedback on what is working or isn't – suggestions for how to improve, countless redrafts all treated exactly the same as if they had just come through the first time. And I always remind them of their potential and to be kind on themselves as they figure out this challenging process.
How do you sell foreign/film rights?
NA: We have an amazing FR department who sends out the submission simultaneously to other territories at the same time as in the home market. And I also do US rights. We treat every country as if they are the primary territory in their own right. It is so important for us to do this because foreign rights is imperative for an author's income and future success.
JC: On the film side we have a specialist department liaising with producers worldwide, keeping abreast of their needs and requirements and constantly pitching new material. We recently co-produced adaptations of Georges Simenon's Inspector Maigret books with ITV starring Rowan Atkinson, with next instalment due at 9pm on Christmas Day.
BOOKS SUBMISSIONS GUIDELINES:
From the PFD website –
We read every submission that we receive, and we aim to get back to authors within eight weeks. We receive a high volume of submissions, so unfortunately we're not able to acknowledge receipt of each one, nor always able to offer detailed feedback.
How we accept submissions:
We accept submissions via email as well as hard copies in the post.
You can submit directly to one of our agents, and you can find out about their interests and individual submission guidelines here. Please only submit to one agent. Please either email them or their assistant directly, or send a hard copy marked for their attention to Peters Fraser + Dunlop, Drury House, 34-43 Russell street, London WC2B 5HA.
Alternatively, if you're not sure which agent might be the best fit for your work, to submit to the general submissions team to be allocated to an agent if your submission is successful, either email submissions@pfd.co.uk or post a hard copy to the attention of the Books Division at Peters Fraser + Dunlop at the above address.
What we are looking for in submissions:
Please send us the first three chapters (or around fifty pages) of your novel, as well as a full synopsis and a covering letter, with a brief CV of your writing career, if appropriate. For non-fiction projects, please send a detailed proposal, alongside the covering letter and CV.
—
Interview overseen by –
MM Finck is a writer, essayist, and offers query letter coaching and early pages editing as The Query Quill. She leads WWWB's Interviews and Agents' Corner segments. Her women's fiction and is represented by Katie Shea Boutillier of the Donald Maass Literary Agency. She is a member of the Women's Fiction Writers Association and the contest chair for the Women's Fiction Writers Association 2016 Rising Star writing contest for unpublished authors. Her work has appeared in national and regional publications, including skirt! magazine. When she isn't editing her novel, #LOVEIN140, you can find her belting out Broadway tunes (off key and with the wrong words), cheering herself hoarse over a soccer match (USWNT!), learning to play piano (truly pitifully), building or fixing household things, and trying to squeeze more than twenty-four hours out of every day. She is active on Facebook, Twitter, Goodreads, and Litsy (@MMF). Say hi!  http://www.mmfinck.com
Category: Agents