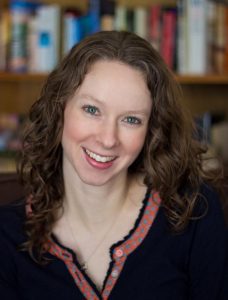 As I walked in to teach at the writing workshop, I saw one of the attendees following her toddler around in the hallway. The sight of her made my heart lurch, because I had left my three children at home with my husband so that I could be there that day. While I had been looking forward to being Stephanie-the-writer instead of juggling multiple roles, in that moment, I felt my heart tug toward home.
I didn't have the opportunity to speak with the young mother that day, but I was pleased when she emailed me the following week. The questions she had were the same ones that I asked repeatedly when my first child was born. How do I do this? I had wondered. How can I be a good parent and a good writer? How do I balance this working mom life?
Truthfully, I'm still asking those questions. Daily.
While I'm convinced that the balance we seek is an illusion, I've been doing the full-time writer/mom thing for nearly ten years now, and I'll share what has worked for me:
 Let go of the non-essentials:
Before I had children, there were many activities that I loved and did regularly. I baked homemade bread, I had a dedicated cleaning day, I read several books a week, I was in a book club, and I participated in multiple writing communities. When I had my first daughter, I let go of a few. When I had my first son, I let go of a few more. Now I have three children, one of whom has special needs, and I learned quickly that the word "No" was my best tool for protecting my writing and family time.
When I'm saying no to book club or judging writing contests, I remind myself that what I'm really doing is saying yes to my family and writing. What are your essentials? And what do you need to cut for this busy season of life?
 Make a plan that respects the season of parenting you're in:
There are seasons when writing has to become smaller because the needs of your family are greater. When my oldest son was diagnosed with epilepsy, I didn't have the time or emotional energy to give to writing.
But in less hectic seasons when you prioritize your writing, you teach your children valuable lessons. That Mommy respects herself enough to take care of herself. That Mommy works hard for things she wants. That sometimes Mommy is nervous about public speaking, or sending a query to an editor, but she is brave and does hard things.
How much more will your children believe you when you speak words of encouragement over their stage fright or turning in a difficult essay?
Whatever season of life you're currently in, evaluate how much time you have to give to writing each day or week. Then you can talk over your plan with those you live with and set some boundaries.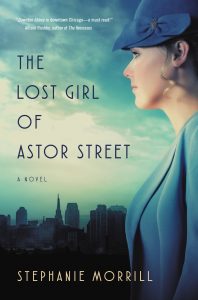 Set boundaries around your creative time:
Maybe your plan is to write in the mornings before the kids get up and you have to go to your full-time job. Or your children are in preschool two days a week, and you're going to use that time for writing. Whatever time you decide, you have to be the one to draw the boundaries around your creative time.
Your spouse might help if they are the supportive type, but your kids definitely won't, nor will your friends, however well-intentioned they may be. I know how awkward it can feel to draw that line. "No, I can't have coffee that morning. That's my writing time." Or, "No, I can't volunteer in the classroom on those days. That's when I write."
But if you don't hold the boundary line, it won't take long for your writing time to get squeezed out.
 When it's time to write, WRITE.
Sometimes the person who pushes most relentlessly against my boundary line is me.
If I've committed to getting up early to write before my kids wake up, it's me who's most likely to push the snooze button and flake out.
Or I'll put my youngest down for his nap, and on my way to my office I'll spot the growing mountain of laundry. It's so easy to think, "I'll just take a few minutes to get a load going…"
Or I'll start to open my Word Doc, but I'll think, "I really should respond to my friend's email about the baby shower this weekend. It won't take long."
But all of those bits of time add up. When it's time that you've set aside for writing, make sure you're investing all that time, not just fragments.
 Wherever you are, be all there:
Since my first child was born, I've had specific writing time carved out in my schedule. I realized quickly that I needed designated family time too. Not the kind of family time where I'm technically there, but I'm also cleaning, answering texts, and thinking about my book. I mean the kind where I'm fully present to my husband and kids. We have dinner as a family most nights, but we've also made it a habit to put away all work on Sundays, and recently we've started having "tea time" after school before the older two start homework.
Having the clear(ish) lines between writing time and family time hasn't magically made my life feel balanced, but it's helped.
As does knowing that I'm not alone in this messy, guilt-prone working mom life. There are lots of us, and we need to encourage each other on our way. My kids aren't going to grow up telling stories about how I was on every fieldtrip and their birthday parties were Pinterest worthy, but I hope I'm teaching them something about loving well, working hard, and pursuing dreams.
—
Stephanie Morrill lives in Overland Park, Kansas, with her husband and three kids. She is the author of The Lost Girl of Astor Street, The Reinvention of Skylar Hoyt series, Go Teen Writers: How to Turn Your First Draft Into a Published Book, and the Ellie Sweet series. She enjoys encouraging and teaching teen writers on her blog, GoTeenWriters.com. To connect with Stephanie and read samples of her books, check out StephanieMorrill.com.
About The Lost Girl Of Astor Street
When her best friend vanishes without so much as a good-bye, eighteen-year-old Piper Sail takes on the role of amateur sleuth in an attempt to solve the mystery of Lydia's disappearance. Given that Piper's tendency has always been to butt heads with high-society's expectations of her, it's no surprise that she doesn't give a second thought to searching for answers to Lydia's abduction from their privileged neighborhood.
As Piper discovers that those answers might stem from the corruption strangling 1924 Chicago—and quite possibly lead back to the doors of her affluent neighborhood—she must decide how deep she's willing to dig, how much she should reveal, and if she's willing to risk her life of privilege for the sake of the truth. Perfect for fans of Libba Bray and Anna Godbersen, Stephanie Morrill's atmospheric jazz-age mystery will take readers from the glitzy homes of the elite to the dark underbelly of 1920s Chicago. The Lost Girl of Astor Street was born out of Morrill's love for amateur sleuths such as Veronica Mars and her enjoyment of shows like Downton Abbey that whisk viewers away to different times and locations.
Even though writing the book was a delight for her, the struggles in Morrill's family life seeped into the story as well. She researched and wrote much of Piper's story while sitting beside her son's hospital bed as she struggled to get his seizures under control. As you'll learn in the story, Piper's best friend has epilepsy, and that aspect of the story is very raw and personal. Though this book grapples with hard life questions and follows the main character through a dark season of her life, when you recommend this book to young readers or their guardians, you can feel comfortable about its content. There's no foul language or gruesome violence, and the romance thread is built on friendship and respect.
The Lost Girl of Astor Street is available with hardcover for $ 17.99 at retailers nationwide and online on February 7, 2017.
Category: How To and Tips