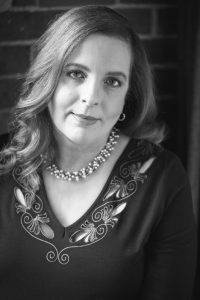 Just about anything can serve as inspiration for a work of fiction. Often, it's a person, someone we knew, cared for, or had trouble with when we were younger. It can be a place, somewhere we hold dear, or couldn't wait to escape.
In my own work, a single scene has many times been the core of a story—a woman pushing an upright piano down a sidewalk, or a man making a snow angel, or even a woman learning that her uterine fibroid looks just like the Virgin Mary.
Objects, too, make a fine starting point. A beautiful vase, for instance, or an embarrassingly ugly lamp received as a wedding present, can fire the imagination when we sit down to write.
In my first novel, What Is Found, What Is Lost (She Writes Press, 2014), an engraved alabaster box is passed down from one generation to the next. Its first owner is an Armenian woman who comes to American in 1920 with her Swiss husband. Their marriage fails within the first year, and when the woman leaves town with a younger man, she takes little with her besides that box.
Her daughter inherits it years later, after a long unresolved estrangement with her mother. It doesn't mean much to her except as a vessel containing letters and photographs. Long after that, one of her daughters keeps the box as a cherished item from a past she knows nothing of and hungers to own. She devises that history from the objects contained in the box, not from the box itself, and I always thought it a shame that she didn't cherish it more.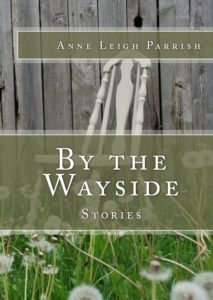 In my short story, "The Professor," the protagonist is a fourteen-year-old girl living in a college town. Her parents are academics, as is their temporary house guest, for whom the story is named. One day she goes through his things while he's out.
Nothing much interests her, the cologne is repugnant, the suits are just what he wears to lecture in, and the shoes, though high-end, mean nothing. Then she comes across a blue lacquer fountain pen. That it's not a standard ball point means a lot, all of a sudden. It endows this new person with class, some genuine elite quality she herself doesn't possess. It's both a tool, and a piece of art.
She might then wonder what kind of car he'd own, if he had one, what sort of furniture decorated the apartment in Paris from which he's temporarily absent, and in thinking about that apartment, she could reflect on the people still living there, the wife and son the the professor mentioned his first night at dinner. Did the wife provide the pen? What sweet wishes were offered as he opened the box? Or did it come from a grateful student? Perhaps an overly affectionate female student?
An inanimate object can shed light not only on the way we ponder and imagine someone else, but on something already known, already in place. In my flash piece, "A Thing of Beauty," a married couple vacations in Arizona. The wife falls in love with a silver bracelet she discovers in a tourist trap they enter to escape the brutal heat.
It's expensive, and her husband thinks it doesn't suit her, that it's too heavy. She buys it, knowing this will displease him. She doesn't care, because she knows something else—that he's having an affair with a co-worker. They eat lunch, he asks to see the bracelet. The bangle is hinged, and he opens it as wide as it will go, testing the tension of the spring holding the two halves together.
She's afraid he'll break it, and begs him to stop. He lets go, and the pieces slam shut. When he says, "See, everything comes back together in the end," she takes it from him, slips it on her wrist, admires it lovingly, and realizes it's a gorgeous handcuff.
I encourage you to think about objects that have inspired your own fiction, and to share your experience.
—
Anne Leigh Parrish's third short story collection, By The Wayside, released in February 2017 from Unsolicited Press. Her second novel, Women Within, publishes in September 2017 from Black Rose Writing.
Website:  www.anneleighparrish.com
Twitter:  www.twitter.com/AnneLParrish
Facebook:  www.facebook.com/AnneLeighParrish
Praise for By The Wayside:
"Anne Leigh Parrish's third collection is both a charm and a gem, a vividly imagined work that introduces us to genies hidden in spare tires, Virgin Mary images concealed inside body parts, and Jewish professors disguised as Calvinists in small-town South Dakota. In stories that are crisp and poignant, yet told with a hint of wonder, Parrish captures the details of domestic life with its inexorable echoes of childhood and its family vortices. Rich and nuanced, conjuring up the spirits of Muriel Spark and Henry Green, By the Wayside belongs very much at the center of our literary road."
— Jacob M. Appel, author of The Topless Widow of Herkimer Street.
"Anne Leigh Parrish is one of the best of a new wave of American short story writers reinvigorating the form. Many of these writers specialize at flash fiction– a genre at which Parrish is a master. She also, however, excels at stories of more traditional length. Her tales, long or short, are highly readable but also convey intelligence and meaning. Few writers today create as much compassion for their characters, or draw as much emotion from their situations, as does Anne Leigh Parrish."
– Karl Wenclas, Editor, New Pop Lit.
Other works by Anne:
What Is Found, What Is Lost: A Novel (She Writes Press, October 2014), Finalist in the Literary Fiction category of the 2015 International Book Awards; Winner, Literary Fiction, 2015 Book of the Year Award
Our Love Could Light The World: Stories (She Writes Press, 2013), Finalist the short story category of the 2014 Next Generation Indie Book Awards; Finalist in both the 2013 International Book Awards and the 2013 Best Books Awards
All The Roads That Lead From Home: Stories (Press 53, 2011), 2012 Independent Publisher Book Awards Silver Medal Winner
Category: Contemporary Women Writers, How To and Tips