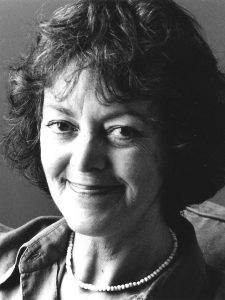 Author and journalist Carol Lee spent many years helping her god-daughter, Emma, in her battle with anorexia and bulimia.
There's much written about the effect of books on peoples' lives, often inspirational, but these are the effects on readers. What about the effect on authors?
When my god-daughter asked me to write about her struggle with anorexia, I wasn't sure it was the right thing to do. Emma was in her early twenties, only recently recovered from the condition ‒ and it might affect our relationship.
'Our experiences are so different,' I told her. 'You were in the middle of anorexia. I was seeing it from the outside. And you might not like what I write.'
She smiled. She knew my writing from when she was a bright teenager with an old head on her shoulders. A girl with eight O levels, some of them A*, she read material far beyond her years.
'I like your writing,' she responded.
So it was that, after meeting my agent, she went back to university, leaving me with her diaries to draw from and a book to write.
Perhaps it was what I read in the diaries which began the problem I suffered from for the next 15 months: I developed nausea so badly that it stopped me cooking. Preparing vegetables, fish or meat suddenly became impossible. I couldn't bear handling food and started gagging as soon as I picked up a lamb chop or tackled a cabbage. So I stopped.
For the next year and a quarter, I lived on salads, bread and butter, boiled eggs, dark chocolate and, yes, a glass or two of red wine.
Outside home, the nausea was bearable, what you'd call low-grade, and I managed to eat proper meals with friends who were sympathetic to my plight.
They were used to me suffering for my books ‒ I'm that kind of writer, often dealing in complex or tender emotional areas. But this was my 7th publication. Surely, this shouldn't be happening, I thought.
But it was. Initially believing I had a bug, a week or so into the writing it was soon clear there were no other symptoms except wanting to gag when I handled food. And it stayed that way.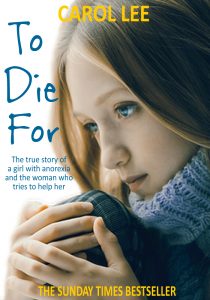 So what was in the diaries? The polite version is that they were a naked description of food abuse and despair. They told of sickening binges, of vomiting, of vodka overdoses and self-loathing. They were an outpouring of bile, of physical and of psychological self-disgust in phrases like calling herself 'a fat, ugly, greedy pig'.
The fact that Emma's sweet, yearning nature was in them too only made the contrast worse. Added to which, I was handling material which directly cut across my own love of food and of life. Much of what I read was life-denying. And, given my close relationship with Emma, it must have sickened me.
I've always believed deeply in the link between Mind and Body. Looking back, I think the 'mess', the despair, in the diaries got to me.
I soldiered on, of course. Writers do, especially with a deadline to meet.
I'm not sure when exactly the nausea went. I had got used to it. It had become a condition of work which I learned to manage. But, a short time after the book was handed to my editor, I found myself in the kitchen again.
I'd be interested to know if anything like this has happened to other writers? We're used to things like RSI (Repetitive Strain Injury) and, on occasion, writers' block. But what about a book having this kind of effect?
—
Carol Lee is an author and journalist. She has been a columnist on the Daily Mail, and written for other national newspapers including The Observer, The Guardian and The Sunday Times. Carol has worked on a number of major TV programmes, including the BBC's Newsnight. She is the author of nine books, several short stories and a play.
To Die For: The true story of a girl with anorexia and the woman who tries to help her by Carol Lee. Published as an ebook by Corazon Books, available exclusively from Amazon from Wednesday 8th February 2017.
About To Die For by Carol Lee
The true story of a girl with anorexia and the woman who tries to help her.
'Heartbreaking but fascinating.' HEAT
'A moving account of one woman's struggle with anorexia.' THE INDEPENDENT
The compelling real life story of a young woman, Emma's, struggle with anorexia and bulimia, author Carol Lee's gripping account tells of her attempts to help Emma confront her illness and come to terms with its origins. Interwoven with Carol's words, Emma's diary entries reveal the anger and hurt beneath her fragile surface and show how the power of trust helps bring her back to life.
Carol Lee writes:
'This is the story of my god-daughter, Emma's, battle with anorexia and bulimia which began a few weeks after her fifteenth birthday and which lasted at its fiercest for around five years.
Over this span, in the acute part of her illness, Emma's weight went from just over five and a half to almost fourteen stone three times, in three long loops. But an invisible see-saw was swinging inside her from long before.'
The Sunday Times bestseller, formerly serialised in the Mail on Sunday.
More praise for To Die For:
'Fascinating … Anorexia is one of the most perplexing and misunderstood illnesses around.' BELLA
'A painfully honest chronicle of the effects of anorexia on both the sufferer and those closest to her.' SCOTTISH DAILY RECORD
'A disturbing and important book written with tough compassion.' MAUREEN DUFFY
'The secret of the book's success is Carol's clear-eyed, straight-talking honesty.' HAMSTEAD AND HIGHGATE EXPRESS
'… moving account of the author's relationship with her god-daughter Emma, and her long and terrifying battle with anorexia.' 69 MAGAZINE
Category: Contemporary Women Writers, On Writing