National Novel Writing Month or NANOWRIMO, is only a few short weeks away. If you are unfamiliar with this phenomenon you can check out their
website
to read through all the details. This year marks eighteen years for the event, which started with just twenty-one participants the first year. Last year they had 431,626 participants, including 80,000 plus educators and students who participated in the young writers program.
What is NanoWriMo?
The November event includes the following:
Participants work to write a novel in a month (50k words). If you write 50k words you, "WIN" and get a badge from the NanoWriMo site as well as some cool deals from their sponsors.
You track your progress on their website.
You receive awesome pep talk emails from famous authors and get online and in person support from other writers.
You get to connect with other writers online and through local events.
My Experience with NanoWriMo:
I did my first Nanowrimo in 2014 and won with my novel, Red on the Run. I ended up self publishing that novel in March of 2015. Six months later I signed with Evolved Publishing for the entire trilogy. I did Nano last year and wrote a novella, which will be self published this November, Summer of '78.  This year will be my third year participating and I again plan to write a novella. Even though I took the route of publication, you don't have to. Many people use Nano to write their Phd thesis, poetry or non fiction projects. It's very open.
What do I need to do to prepare?
Here are the five things you need to do before participating in Nano this year:
Choose a goal
Before November 1st you need to decide what you want to accomplish. Is your goal to write a novel to completion? Write a novella from start to finish? Do write-ins and events with local authors? Figure out what you want to do and write it down somewhere that you will see it every day.
Make it official
Sign up on the Nano site and fill out your project page. The next step is to join in on your local message board forum and look into different events that will be hosted in your area. This is a great time to step out of your hobbit holes and get together with other writers. The connections and friendships I have made through this have been invaluable. Be brave, dear writers. Be brave.
Clean house
One of the most important ways to prepare is to tie up all the loose ends in your life. Try and work it so you start November with a clean slate on your to-do-list. This means literally getting a space together for you to work at, as well as clearing out as many obligations off your plate. I tend to give my house a good deep clean, setup my writing schedule and share it with my family so that they are prepared for what is to come, and finish up as many of my other writing projects as possible. Also stock up on your favorite beverages and snacks.
Lay out the logistics
Even if you are an anti-planner or like to write by the seat of your pants, it's often a good idea to write down a rough idea of what you will be writing about as well as choosing the medium you will use to write the story. Will you be writing by hand? Laptop? Scrivner? Google Docs? Word? Ahh…the possibilities are endless. If your project requires research, now is the time to do that. The idea of Nano is to get words on the page and research tends to slow that down. Plan all this out ahead of time so that come November 1st you can hit the ground running.
Prepare ahead for troubles
The last thing you might want to consider is how to handle challenges along the way. Make a list of possible problems and then make a list of solutions or tools you might be able to use. If you think stress might be an issue, come up with a few self-care strategies. An example of this might be to do five minutes of mediation before each writing session or do some sort of creative exercise beforehand to get your juices flowing. If you have a hard time getting started during writing sessions, always end each session with an outline or direction to go in for the next one. Whatever the issues might be, start thinking of solutions ahead of time.
Good luck. Have fun. See you in December.
 —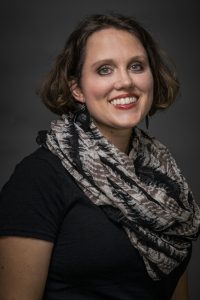 K.M. Hodge grew up in Detroit, where she spent most of her free time weaving wild tales to spook her friends and family. These days, she lives in Texas with her husband and two energetic boys, and once again enjoys writing tales of suspense and intrigue that keep her readers up all night. Her stories, which focus on women's issues, friendship, addiction, regrets and second chances, will stay with you long after you finish them. She also co-writes her Book Cellar Mystery Series with author and good friend Melissa Storm.
When she isn't writing or being an agent of social change, she reads Independent graphic novels, watches old X-files episodes, streams Detroit Tigers games and binges on Netflix with her husband.
K.M. Hodge truly enjoys hearing from her readers, so don't be shy about dropping her an email or say hit on social media: Facebook, Twitter and Google+.
Website: www.kmhodge.com
Category: How To and Tips