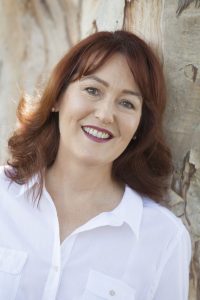 Typically, the word rejection carries a negative connotation. It might conjure feelings of inadequacy and subsequent withdrawal for some, or strengthen in others the will to overcome whatever the obstacle or hurdle to stand in the way of achieving a perceived goal.
Most authors encounter rejection in some way, shape or form in their pursuit of publication. I certainly did, and I'm not foolish enough to think I'm exempt from experiencing the same in the future.
Rejection saw me run the full gamut of emotions, but I never let that nine-letter word get the better of me. Nor did I allow it to anchor a permanent barricade in my path to publication.
Looking back, and as strange as this might sound, I received my first author rejection from myself. I struggled to balance work, raise a young family, and find time to write. Sound familiar? Doubt's seed grew and corrupted self-belief. I was mad to think myself capable of writing and completing an entire novel, let alone see it published, and so I sidelined my dream of being an author.
Three months later, character voices in my head turned up the dial and screamed loud enough for me to listen. They, and the evolving plot wrestled with me like a dog reluctant to give up its bone. Belief in myself returned and I sought the guidance of a romance writers critique group.
I showed up, my first chapter in hand. I looked on as each member read it, only to have the silence broken by the scratching of pens on paper. I watched with a mixture of amusement and horror as they circled and crossed out words, slashed their way through paragraphs, and furiously scribbled in the margins inserting arrows pointing in all directions.
Their red-inked, harsh assessment saw my stomach drop and my confidence nose-dive.
Finally, when it was 'pens down', I braced myself for their verbal assessment. It started with one member declaring, 'I don't like the name of your heroine. Change it!' When I fronted at the next meeting, the same member said, 'I didn't think you'd show up again.'
Was I discouraged? No. To quote J K Rowling, 'Perseverance is absolutely essential, not just to produce all those words, but to survive rejection and criticism.'
I developed a thick skin and listened to all they had to say. I removed and rewrote passages according to their suggestions, but gut instinct had me hold fast to most of my original content. Months later my family moved interstate. Not because of the critique group, I might add, but because of my husband's work.
Once re-located, I sourced another critique group. The plum-voiced co-ordinator interviewed me over the phone. Was I published? No. Had I completed a manuscript? I'm working on it. Had I won or placed in any writing competitions? Not yet. Her verdict? Apparently, I had 'nothing to offer the group'.
A critique group rejected me. Ouch!
The next group I contacted welcomed me with open arms. No interrogation, no questions asked, and so began my very long road to publication with the HOGs (a charming acronym for Hearts of Gold).
Over the years, I entered national and international competitions and started placing. I submitted my work to publishers and agents and received one rejection after the other. I documented the details of each submission in a black covered notebook. On the inside I wrote, My Little Black Book of Rejections. It was my light-hearted way of dealing with each entry and outcome — somewhere between thirty and forty!
Being open to feedback was key, not only from those rejections, but also from a detailed report of my novel from a professional manuscript appraisal service. I also attended annual conferences and workshops, continually honing my writing skills. With the support of the HOGs to help me fine-tune my novel, I reached a point where I felt certain I'd completed something of quality.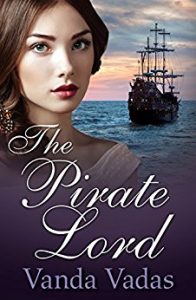 I pitched my historical romance, THE PIRATE LORD, to an agent at a Romance Writers of Australia conference. She requested the full manuscript. Three months later, when in the midst of domestic chores, my phone pinged. An email from the agent! The first line brought me undone. One of the Big Five publishers had made me an offer!
My husband ran to my side concerned by my teary outburst. He took the phone from my unsteady hand and read aloud the rest of the email because I'd been reduced to jelly.
In the weeks that followed, I received two more offers. Three of the Big Five wanted to publish THE PIRATE LORD as an ebook! Finally, I'd received longed-for validation that my labour of love was worthy of publication. Overwhelming, to say the least.
THE PIRATE LORD was an Amazon Australia #1 Best Seller in Historical Romance. It remained #1 for two weeks and peaked at #6 in the Top Paid 100 in Kindle Store. My debut novel sat in the company of authors like Diana Gabaldon, Lee Child and Paula Hawkins. I'm still processing that fact.
In case you're wondering, I never did change the name of my heroine. I stayed true to her character and my voice. As for the critique group who rejected me? They disbanded some fourteen months after my initial contact. The HOGs? Eighteen years down the track and we're still going strong. We're a tight-knit bunch, published in a range of genres. I'm blessed to have the support of the most amazing husband and family, and a loyal network of friends and co-workers.
I recently completed my second book: a Scottish historical romance set one year post the Battle of Culloden. Sadly, my publisher is no longer continuing with their digital only list. I'm optimistic about where this detour will lead. Who knows what the New Year will bring?
In the meantime, I've stepped forward into the world of independent publishing and launched a collection of my award-winning short stories. That leap of faith has been an empowering process.
About The Author
Before residing in Australia, Vanda's birthplace and early childhood years were spent in Papua New Guinea. At the age of eleven, a holiday in England sparked an interest in the days of old. Castles, ruins and discovering Jane Austen novels inspired a life-long interest in all things historical, a passion that later kick-started Vanda's desire to write historical fiction.
Her locale and global visits to faraway places inspire Vanda to create fictitious characters and dramas – past and present – set against authentic and geographical backdrops.
The Gold Coast in Queensland, Australia, is home to Vanda and her husband where they enjoy walks along world-renowned beaches or a quiet getaway to the lush hills of the Hinterland.
Engage and connect with Vanda on Twitter @Vanda_Vadas or Facebook VandaVadasAuthor or via her website https://www.vandavadas.com/
Heart-stirring romantic reads about new and life-long love!
Bestselling author Vanda Vadas delivers five engaging short stories. Love is not limited to age. It is timeless and for the young and mature at heart. Be it that sizzling, first, meet cute romance or time-tested relationships, this collection of touching tales demonstrates themes of love, loss and marriage.
Queen of Diamonds
Grace is a croupier at a casino, the consummate professional with unwavering concentration. She is caught off-guard when a stranger with piercing blue eyes takes a seat at her table. Blackjack is not the only hand he sets out to win.
A Passionate Love
Cherry Tree Lodge in the Blue Mountains of NSW, Australia is no ordinary Bed and Breakfast. It harbours a secret, one that is connected to a Bohemian brooch, a photograph and a child's wisdom. Truths are revealed in the indelible footprints of a passionate love.
Liquid Sapphire
Josh works nights as a barman at the summit of an exclusive hotel. By day, he's a student at the local university. When a woman his age enters the bar in search of employment, Josh has good reason to stare. She's dressed like a cowgirl ready to rope a calf in a country rodeo. What could she possibly know about champagne, swizzle sticks and cocktails?
Unbroken Bonds
Finding your soul mate is one thing, marrying her and never letting go is another. Cedric succeeded on all counts. No regrets. Even though he now fights a losing battle, nothing can sever the ties with his one true love.
Lovin' You
Compromise is a two-way street. Not so for Connor and Kate. Consequent to personal sacrifice and broken promises, their marriage is on a downward spiral. Salvation is at hand if only fears are faced.
Preorder the Ebook now at select stores HERE or via Amazon on release date: February 6, 2018.
Category: Contemporary Women Writers, How To and Tips