My debut historical fantasy novel, 'Stone Circle' has just been released. It's been an interesting and intense time, as I've learnt about the practical aspects of releasing a book. Distribution, approaching libraries and familiarising myself with the various methods of marketing have all presented me with a learning curve.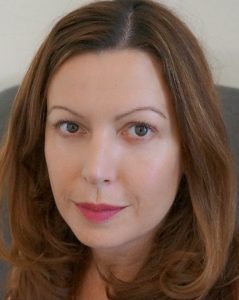 Up until seven years ago I was an exhibiting artist, painting large abstract works based on photographs of tropical foliage and the suburbs. I exhibited for fourteen years. I still paint, but it's had to take a backseat whilst I negotiate the new world of publishing. I loved the anonymity of being an artist—it was rare that I had to explain my work to anyone in person.
In fact, I was fascinated by peoples' impressions of my paintings, sometimes standing behind gallery visitors as they looked at them, hoping to hear their opinions. I painted for myself, to express things I struggled to articulate. So there were times when I felt false, writing long-winded manifestos about the meaning of my paintings in order to enter competitions and have shows.
In writing, the emotional truths I'm attempting to convey are clearer to me. It feels authentic as I explore different reactions, emotional states and larger themes. This is why I've turned my focus to writing novels. I think most writers' greatest hope is that the ideas they examine will resonate with readers and strike a chord. If they can achieve this, there is no greater satisfaction.
The challenge for me as an introvert is putting myself on the line along with my book. There is an expectation that authors will give talks, interact with readers and present their persona to the public. In these months leading up to release, this has been at the forefront of my mind as I performed the necessary tasks to prepare for my book's entry into the world.
In the end, I realised I needed to focus on what is important—the 'why' of what I do. This is the desire to connect, for people to find elements in my stories that remind them of their own lives and experiences. To reveal universal themes which are important to me, in the hope they are important to others.
I'm excited about the months to come as I navigate being an author. 'Stone Circle' will no longer be solely mine, but will belong to others and their unique interpretations of it. Because art in all its forms becomes something else when it's appraised and interpreted by others. That's when the whole process becomes really interesting.
—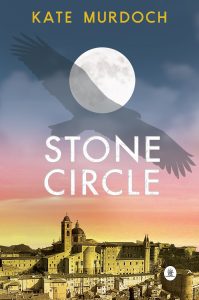 Kate Murdoch is the author of Stone Circle. She exhibited widely as a painter both in Australia and internationally and was a finalist in a number of prize shows before turning her hand to writing. In between writing historical fiction, she enjoys writing short stories and flash fiction.
Her short-form fiction is regularly published in Australia, UK, US and Canada.
Stone Circle is a historical fantasy novel set in Renaissance Italy. It was released by Fireship Press December 1st 2017.
Her novel, The Orange Grove, about the passions and intrigues of court mistresses in 18th century France, will be published by Regal House Publishing in 2019.
Category: On Writing