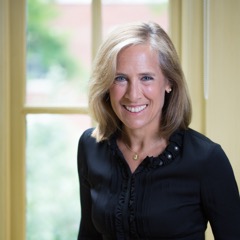 I've been having a hard time keeping pre-launch publicity efforts from totally derailing my creative spirit. These days I have two little imps, one on each shoulder, each spurring me in different directions.  One wants me to write content pieces, blog, update social media and my mailing lists, and the other screaming at me that the entire morning has almost vanished and I haven't yet done any real writing yet.
It's hard to please both in one day, so I try fairness. I try alternating. Today will be totally devoted to my manuscript in progress and tomorrow I'll answer all those emails and follow up with the publicist. But then, a great idea will pop into my head and I'll go with it, and possibly surf the web for related information, and then back to my calendar where to see where I might squeeze something in, and then – you guessed it – there goes my writing time. I've stuck with the structure of my writing groups, but only in body, not particularly happy with the chapters I'm work-shopping.
In Dani Shapiro's She Writes University webinar the other night, she spoke about the plague of a cluttered mind. Writers need to practice meditation or some other form of mindfulness to cultivate a clutter-free mentality. That's exactly the problem; clutter free minds don't rent out space to imps.
Launching EDEN, although a dream come true, has introduced clutter into what is usually a modernist cube. The self-promotion imp whispers in my ear, "your success is going to depend more on hustle than brilliance."   Or, maybe that's my inner critic speaking?  (They're both fighting for the same ear lately.)
I'm hoping (like with other things) the first time is the worst, or at least this launch is the one I'll obsess the most about. I'm surprised by my fixation, my propensity to sell, sell, sell.   I fashion myself a meditator, a yogi, but this imp has me on overdrive.
I've even employed my college-aged daughter during her vacation to be my right-hand millennial.  The imp is sitting on her shoulder this week. It's amazing how many items she can tick off a to-do list, then bemusedly stare at me from her laptop, "what next?" Like my mania is entertaining. Just posting to social media alone…. I need how many followers? The imp is telling me to put a personal assistant on the payroll next go-round.
All this obsessing while draft of book number two aches to be revised. When I step outside myself, it's obvious that my desire for EDEN to succeed and my need to create are having a hard time coexisting. They're like two siblings throwing jabs in the back seat while I'm navigating rush hour traffic, or maybe two fuming lovers, each complaining they're tired of sharing and want me wholly. (By the way, the lover scenario is a fantasy, the fighting children in the back seat is more my speed). In either case, a solution is necessary before I drive myself crazy.
Then, as is sometimes is the case when hitting an impasse, a new way of looking at the situation presents itself.  In need of a strategy to put a gag on that irritating imp, I read Brooke Warner's interview with Dan Blank about his new book "Be the Gateway: A Practical Guide to Sharing your Creative Work and Engaging Audiences." It turned my outlook in just the way I needed.  When he answered her first question related to how creative people should measure success, he said:
"What does an author really want? For their book to be read. For it to be appreciated. For the reader to take a journey into the story and be moved by it. For it to shape how that reader sees the world, and through that, themselves. The book should, over time, be something the reader reflects on. In small ways over the course of years, for readers to think about that book, the characters, the stories, the information it contained… and feel inspired by it. To make decisions because of it. To feel that they have been elevated by having it as a part of their life.  Does it feel good to hit an Amazon sub-category bestseller list for 10 minutes? Yes, it does. Is that the goal? Nope. It's just a milestone on the road to truly connecting your work with readers in a meaningful way."
So there, exhale. EDEN has already accomplished so much. There are already readers out there who have been moved by the book and its characters, its stories, and its messages. Thanks for the reminder, Dan. My goal was simply to share the story. That's why I published EDEN in the first place.   My wise daughter even reminded me, "Mom, don't you remember when all you wanted was to find an agent?"
Goodbye, imp. I'm heading to Iceland for the Writers Retreat in a few weeks and you can't come. It might be tricky timing, or it might be just what Book #2 and I need: to run off and get to know each other again. Indulge in our fantasy for a little while. Maybe we'll order a second bottle of wine at dinner, or maybe we'll just hole up on designer sheets with room service.
—
Jeanne McWilliams Blasberg's debut novel, EDEN, is being released May 2 by She Writes Press.  It is a work of women's historical fiction about a matriarch who plans to introduce her family to the daughter she gave up for adoption  fifty years earlier.  Jeanne splits her time between Boston and Westerly, Rhode Island.  When she isn't writing, she can be found playing squash, skiing, or staring at the sunset over Little Narragansett Bay.
Follow her on Twitter @JeanneBlasberg
Find out more about her on her website: http://jeanneblasberg.com/
About EDEN
"..a beautifully written masterpiece that takes you on a historical journey…." —BOSTON HERALD
"A stirring historical novel perfect for women's fiction fans." —BOOKLIST
"If you enjoy reading family sagas that cover real history and life, this is a must-read for you." —  READER'S FAVORITE
Becca Meister Fitzpatrick, wife, mother, grandmother, and pillar of the community, is the dutiful steward of her family's iconic summer tradition until she discovers her recently deceased husband squandered their nest egg. While coming to terms with what is likely to be her last season in Long Harbor, she decides to introduce the child she gave up for adoption fifty years prior to the family. Inspired by her granddaughter's acceptance in the face of impending single-motherhood, Becca summons the courage to reveal the secret she'd been forced to bury. The question is how her daughter, Rachel, will react. They'd always had a strained relationship, made rockier when Rachel came home from college with an unplanned pregnancy of her own.
Eden is the account of the days leading up to the Fourth of July weekend, as Becca prepares to disclose her secret, and her son and brothers conspire to put the estate on the market, interwoven with the century old history of Becca's family, of her parents' beginnings and ascent into affluence, and of her mother's own secret struggles in the grand home her father named "Eden".
Category: How To and Tips