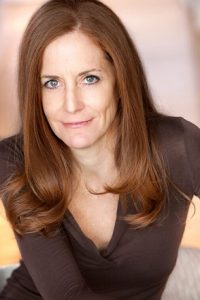 A little secret about my writing. I have a muse. I won't tell you who he is though you can imagine. He is the opposite of me, my alter ego you could say. Extraordinary to my ordinary, or so my writer's mind imagines. For what is a muse but someone to alight fantasies within you. Fantasies you are compelled as if by mythic force to put down on paper.
I grew up in a Southern California suburb, where I daydreamed about adventure, travel to exotic places (too many Sinbad movies perhaps, Aladdin). Even being stranded on a deserted island would do (thank you Gilligan!). I made it as far at the curb with my suitcase when I was five trying to get there. Meanwhile, across the Atlantic, my Italian muse, around the same age, left home with his family and made it all the way to Bangkok. While I was teaching myself Morse code to communicate covertly with my best friend in fourth grade homeroom, he was teaching himself both English and Thai to assimilate into his new international school.
For all my childhood fantasizing, I'd get terribly homesick just spending the night with my best friend, who lived across the street. Meanwhile, my muse, who had by then moved to Melbourne, spent whole summers scant of parents, straddling relatives in Milan, Rome, and Rimini.
I had wanted to attend college on the east coast but got rejected and ended up going to school an hour's drive away from where I grew up, the students mostly preppy and white—I lived in a dorm, but snuck home frequently. Meanwhile, my muse had landed in the U.S. for the first time, Boston, where he lived in a fraternity with students who grew up all over the world like he did.
I had no extended relatives to speak of. He had both sets of grandparents, aunts and uncles, second and third cousins, a family history and heritage full of tragedy and subterfuge. I grew up on canned and boxed food. He grew up eating mango and rice out of a banana leaf, fruit directly off a tree, a grandmother's Italian cooking. His life was an untapped well of luscious sensations, a treasure chest of stories and secrets and characters, and the more he began to describe them to me over the course of our time together, the more they shaped my writing, everything I was never to be, everything I had dreamt of, so much so that it was hard to tell where my muse's stories ended and my characters began.
Of course, I had my own life story, but his was so much more INTERESTING.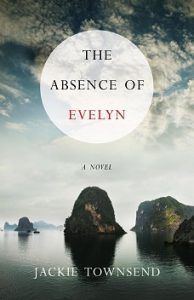 I'd become an imposter, in a way. Living the world through his eyes, the eyes of my characters. My muse's grandmother, for instance, was a champion Italian archer. Mussolini once patted the top of her head after a competition. Carlotta, one of my characters in The Absence of Evelyn, is a champion Italian fencer. She fences to honor her dead grandmother, Duchess Irene of Greece and Denmark. My muse's grandmother was no Duchess Irene of Greece and Denmark, though the wife of his cousin is a descendant of Genoese nobility—my fantasies take latitudes.
Of course, I've learned that my own dull and ordinary background is just as inspiring. My parents were divorced, after all, that counts for something… The two work together, my inner and outer muse. They collaborate. The inverse of me fits with the verse of him, I'm ripe for what he gives me. A word, a look, a diatribe ripped off in an undecipherable language during one of our heated discussions and without even knowing it I'm off in a flash to write it down, and he's sitting there alone wondering where I've gone.
Passion. Love. Unrequited and not. Heartbreak. A muse can be a curse. For he is everywhere. Displaced souls. Brooders. Devourers. Quietly desperate men, men on a mission to find the countries they have lost. I can't seem to get away from them. Marco, in The Absence of Evelyn, is half Italian and half Greek. I've never been to Greece. Marco was raised in Egypt. I've never been there either. In fact, while I've traveled the world, I've still not been to many of the exotic places I'd dreamt of as a girl, Montenegro or Casablanca, Shangri La or Bangladesh, though I feel as if I have been there, through the eyes of my muse, even if it was only by way of a black and white movie he made me watch.
—
Jackie Townsend is the award-winning author of Imperfect Pairings. A native of Southern California with an MBA from UC Berkeley, she is a management consultant turned author. Married to an Italian and incessant world traveler, Townsend spends a lot of her time in places not her own. As the youngest of four children, she carries a strong sense of family with her to these places, often foreign, and writes about belonging (or not belonging), loss, and love. She lives in New York City with her husband, and sometimes they are even there at the same time.
Twitter: @jtownbooks
Facebook: Jackie Townsend
Website: www.jackietownsend.com
About The Absence of Evelyn
Newly divorced Rhonda, haunted by her sister Evelyn's ghost, travels to an old palazzo in Rome to confront Marco, the man who stole her sister's heart—only to find out he's vanished in the wake of Evelyn's death. Meanwhile, Rhonda's nineteen-year-old daughter Olivia, adopted by Rhonda at birth, travels to the mysterious and lush waters of northern Vietnam, where she's been summoned by the missing Marco—a man she only knows from her parents' whispers, a man she has never met or seen.
Soon, truths are exposed and lives unraveled, and the real journey begins. Four lives in all, spanning three continents, are now bound together in an unfathomable way—and they tell a powerful story about love in all its incarnations, filial and amorous, healing and destructive.
Category: Contemporary Women Writers, On Writing