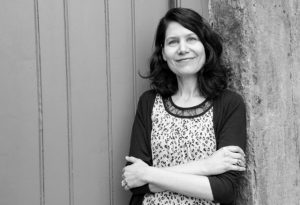 Let's face it. As writers, we spend hours hunched over our computers pecking at keyboards like a woodpecker on steroids. Hitting that delete button or trying to figure out the commas takes effort—and puts a ton of pressure on us.
So not too long ago, I knew it was time to splurge on something that would help my mind and body. No, I didn't stand at the kitchen counter while eating an entire triple-layered chocolate cake (although that sounds pretty darn good). And no, I didn't throw back a few dirty martinis—which by the way, I have no idea why they call them dirty, unless bartenders use my dishwasher, which has been acting up lately.
I splurged in a way that writers can appreciate: I got a massage. Now before you start saying, "that doesn't sound like a splurge to me," you have to understand. It wasn't one of those just-about-to-enjoy-it-I-have-to-put-my-clothes-back-on timesaver massages. My massage clocked in at 90 minutes. Honestly, I had no idea they even offered ones that long. But I knew, between working full time and writing my novels, it was time to relax and indulge.
While sitting in the spa's lounge catching up on celebrity news, I heard "Hi, Linda? I'm Matt, I'll be doing your massage today." Now I know I'm super busy (like you) and get easily distracted (maybe like you, hey look, a Doritos truck). But, I'm 98.87% sure the spa told me that Margaret would be doing my massage. Margaret, not Matt. Not cute Matt. Not deep-voiced, I'll-make-reading-a-calculus-book-sound-good Matt.
I stood up and followed him down the hall. On the way, my first thought wasn't, "Wow, this will be a great massage because he looks so strong." It wasn't, "Gee, I'm really looking forward to this because I have a lot of tension in my shoulders." My first thought was, "Holy crap, if I'd known I would have shaved my legs better."
All in all, the 90-minute massage was exactly what I needed. It left me relaxed and, for the first time in a very long time, I didn't think about my grocery list,  edits, or self-imposed deadlines. (But I did think Matt should start his own business—and sell razors, too.)
I'm one of those writers who doesn't give much advice, simply because there are so many great ways to relax, recharge, and revise if necessary. But I can share a few words of wisdom from my spa experience that would help with writing and life in general:
Eavesdrop on people's conversations—it will help with your novel's dialogue.
Write at your own pace and take breaks when needed—and don't compare yourself to others.
Pay attention to people's names when you're talking on the phone.
Develop a thick skin—you'll need it for the publishing business and those deep-tissue massages.
Splurge a little because you'll never know when you can splurge again.
And finally: Shave. Every. Single. Day. And do it well.
P.S. I'm a journalism major so don't ask me how I figured out the 98.87%. But it was fun guessing.
—
Linda Smolkin always wanted to be a writer—ever since she saw her first TV commercial and wondered how to pen those clever ads. She got her degree in journalism and became a copywriter. Linda landed a job at an ad agency, where she worked for several years before joining the nonprofit world. She's the author of Among the Branded, which San Francisco Book Review calls a "beautiful and fascinating novel that will keep readers hooked".
Find out more about her on her website https://lindasmolkin.com
Follow her on Twitter: https://twitter.com/lindasmolkin
About AMONG THE BRANDED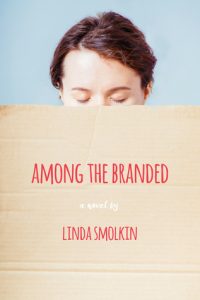 A letter from France, discovered 70 years later, connects a WWII survivor and an art director with a conscience. While attending Valor of the '40s, art director Stephanie Britain stumbles upon a flea market selling letters from the war. She buys a handful, hoping they'll inspire the redesign for a client's website at her branding and design firm.
She's at first drawn by the lost art of penmanship, but soon discovers a hidden treasure nestled inside declarations of love from homesick soldiers. Stephanie enlists a coworker to translate one and realizes it's not a love letter after all. When a shocking discovery about a client causes Stephanie to question her principles and dedication to her firm's business, she's forced to make a difficult decision—one that could give her peace of mind, yet ruin her career in the process.
Contemporary fiction with a touch of suspense, Among the Branded explores family life, an unexpected friendship, and moral conflicts that make us wonder what's more important: our livelihood or our beliefs.
Buy AMONG THE BRANDED HERE
Category: How To and Tips