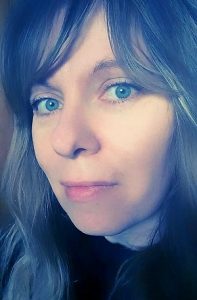 Writing your first novel is a wonderful experience – the words flow out because you've been itching to write them, you know what you want to say, pretty much how you're going to say it and if you get stuck, you can spend months unpicking the plot holes and re-writing the passages that don't work. If you can't write for a day, or two, three even, there's no pressure, you can go about things in your own time – at a leisurely pace. And, almost because you know you can take your time, the whole process actually goes more quickly. It's the psychology of it!
Once you have written your novel you can edit – maybe you'll go through one edit, maybe ten. If you're lucky you'll have some trusted writer friends like I did, who will willingly read through your manuscript and offer constructive feedback. Which you're free to take or leave. It's your story, right? You don't have to change a thing if you don't want to.
Savour this time. Enjoy every second of writing your first novel, relish the entire process, because if it's your aim to gain agent representation and a publishing contract, then this might be the first and only time writing a novel will be like this.
I can only speak from my own experience, of course, and I'm sure there are many writers who have different accounts of the process. But for me, it was a big jump from being on my own, to having an agent. Landing an agent is a huge step on the road to publication. It's also a huge step on your journey to becoming a writer. You are no longer on your own. You have a mentor, a guide in this often-harsh business. Someone to champion you, to help get your book into the hands of readers.
You now also have someone you need to please.
When I was writing my first novel, yes, I had a readership in mind, but I was still writing from my heart. The words that filled the screen were all mine, and because of the work I'd put into my novel, I had a deep connection to it. It was my baby. As a writer, you see it in a different way to that of your agent. They are looking at it in terms of selling it to a publisher. They are reading it in light of what they know is currently selling well. Your novel is a commodity.
And that does change things.
Suddenly, what I thought was a genius plot twist, a brilliant point of view character – was an out-of-favour, cliché way of writing. Obviously, my agent loved my work enough to take it on, but unfortunately, that didn't mean it was perfect and ready to go (Of course, it might be for some, I am going from my own experience here!) I ended up deleting entire chapters and re-writing others, as well as cutting out a point of view. I edited like a mad woman.
Then I had a wobble. I was changing what I'd originally believed to be a good novel. I was altering the structure, and on occasion, while I was 'cutting' I wondered if it was the right thing to do. What if my agent was wrong? I kept the original, un-edited novel, but once the editing was complete, a very different novel from that which I'd first submitted was going to be winging its way to the chosen publishers.
That's where the trust comes in. The reason you sought an agent in the first place: to gain their expertise, their insider knowledge, their ability to hone a manuscript to make sure it's the best it can be – to make it appealing to publishers.
After my initial concern, I relaxed and went with it.
Don't think that once you've edited it to death with your agent that that's it, either. Oh no. Just when you think you might be sick purely by opening the manuscript, you have to edit again. Although, to be fair, you might not have a lot more to do at this stage. In my case, I'd worked hard with my agent to get the manuscript into shape, and although there was still work to do, it wasn't a huge amount. I remember feeling relieved when the edits came back from my editor and they were fairly minor points to work on.
In answer to whether your agent and editor influence your writing, the short answer is, yes, I believe they do. The novel evolves due to their input.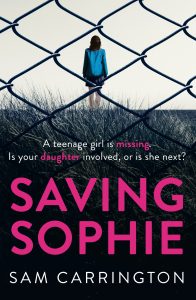 I have only worked with my agent and editor on SAVING SOPHIE, my second manuscript is due with my agent in the next few days, and then the editor in early December. But now I have a better idea of what to expect. It's quite daunting, and while she has it I will no doubt be stressing. I can't say that having an agent makes the writing process any easier – not at the first draft stage. But it certainly, makes the editing easier.
After my agent has given the thumbs up for my second manuscript and it's sent to my editor, I will still wonder (read worry) about what the next round of edits will bring. One page of suggestions, five? I worried a lot during the time SAVING SOPHIE was with the editor. What if she wanted to change the things I'd already altered to fit with my agent's suggestions? What if a change was asked for that I really, really didn't want to make? As much as I was happy to take on board feedback and suggestions, there might be something I was not prepared to do. Would I put my foot down, refuse to change it? How would that affect our professional relationship?
I needn't have been quite such a nervous wreck, because she was extremely approachable and for a few points it was a case of going back and forth with suggestions, questions, and ideas about how to get around them. This time I will try and relax a bit more knowing I'm in safe hands and that if there's something I'm concerned about, a point I'm loathe to change, I can discuss it with her and come to a compromise.
Being an author with an agent and editor is like being in a special kind of partnership. There will be challenges – and having input from different sources might even be stressful – but I wouldn't want to go it alone.
—
Sam Carrington lives in Devon with her husband and three children. She worked for the NHS for fifteen years, during which time she qualified as a nurse. Following the completion of a psychology degree she worked for the prison service as an Offending Behaviour Programme Facilitator. Her experiences within this field inspired her writing. She left the service to spend time with her family and to follow her dream of being a novelist. SAVING SOPHIE is her debut psychological thriller novel.
About Saving Sophie:
Your daughter is in danger. But can you trust her?
When Karen Finch's seventeen-year-old daughter Sophie arrives home after a night out, drunk and accompanied by police officers, no one is smiling the morning after. But Sophie remembers nothing about how she got into such a state.
Twelve hours later, Sophie's friend Amy has still not returned home. Then the body of a young woman is found.
Karen is sure that Sophie knows more than she is letting on. But Karen has her own demons to fight. She struggles to go beyond her own door without a panic attack.
As she becomes convinced that Sophie is not only involved but also in danger, Karen must confront her own anxieties to stop whoever killed one young girl moving on to another – Sophie.
A taut psychological thriller, perfect for fans of The Girl on the Train and I Let You Go.
Category: How To and Tips