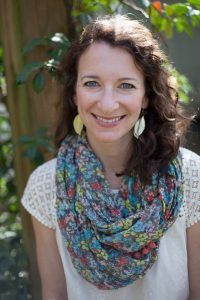 Several years ago, I heard an author say that when a writer "makes it," it becomes his or her job to send the elevator back down for those waiting their turn. It was a great way to encourage authors who've made it to the other side—who got the publishing deal or who've seen their book on shelves—to turn around and help those who come behind.
At the time that I heard these words, I was a determined writer working on my first novel (well, the first one after the under-the-bed novel that will likely never see daylight). I couldn't imagine what it would be like to be so far in the process that you could actually turn around and give a leg up to other aspiring authors.
It's no shock to anyone familiar with the publishing industry that it truly does take a village (or at least a large handful of supportive people) to get a book from a computer hard drive to a bookstore shelf. You can write in a vacuum—with the door locked tight, the windows covered, earbuds in place, blinders on—but getting that book out into the world generally takes more than just you.
That's when other writers and authors can come in to play. When you're standing at the proverbial bottom, looking up at others on higher floors with their published novels in hand, it is an amazing feeling when someone sends that elevator back for you.
Now, don't get too excited. That elevator probably isn't going to contain a publishing contract with a pen at the ready for you to sign on the dotted line. It's more likely to contain advice, encouragement, or camaraderie. For writers who do much of their work alone, this kind of support is priceless.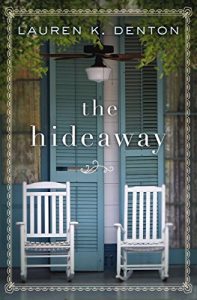 Around the time I started drowning in the dreaded middle of The Hideaway, I got in the habit of writing to authors who'd made an impact on me and my writing. I wasn't trying to get anything out of them. I just wanted to let them know their words had found their way to me and they'd made a difference. Imagine my surprise when a few of them wrote me back. Clyde Edgerton. Nancy Turner. Carolyn Haines. Lydia Netzer.
These and other writers took time out of their schedules to respond to a random email sent through their websites. They could have just deleted the email—or maybe responded with a general "Thank you for writing and while you're here, please check out my latest book." Instead, they gave precious words of encouragement, words that helped me push through writer's block and finish particularly difficult chapters. They kept me from closing the computer on hard days and giving up. They reminded me that writing a book is about more than just getting people to read your words—it's about connecting to others in a world that can often make people feel lonely and broken.
A few years later, I did get that publishing contract, but do you know what sparked it? An author friend sent the elevator back for me. It took the form of her offering to pass my synopsis on to an editor friend of hers. "Why not?" I thought. Having been in the querying trenches for several disappointing months, I didn't expect much from it. However, this editor liked my story enough to pass it on to yet another editor.
The ball started rolling and now I find myself in a place where I can turn around and do for others what people have done for me. Being a newcomer to the publishing world, I don't have near as much experience (or clout) as others have, but what I can offer is that encouragement, support, and camaraderie that was so crucial for me as I persisted in what often felt like a fruitless endeavor.  The ability to connect with other writers and readers through shared experiences is more than exciting—it's why I write.
On the whole, writers are a generous bunch. The whole process—from brainstorming, writing, and editing to revising, querying, and waiting, waiting, waiting—is hard and it helps to feel like you have someone holding your hand or shouting encouragement from the corner of the ring.
Now, as I prepare for The Hideaway's entrance into the world, I often turn to author friends with questions regarding promotion, writing my next book, marketing, book launches, and how exactly you go about creating those cute little text images and graphics authors throw around on social media. Without fail, they come forward with open arms and generous advice.
When writers help other writers, the cycle just continues. Viewed this way—that we're in this thing together—it takes away any tendency for jealousy or envy among writers, because we all remember that we were once at the bottom, waiting for someone else to send the elevator back for us.
—
Born and raised in Mobile, Alabama, Lauren now lives with her husband and two young daughters in Homewood, just outside Birmingham. In addition to her fiction, she writes a monthly newspaper column about life, faith, and how funny (and hard) it is to be a parent. On any given day, she'd rather be at the beach with her family and a stack of books. The Hideaway is her first novel.
Connect with Lauren on her website LaurenKDenton.com, on find her on Instagram, Twitter, or Facebook
Category: Contemporary Women Writers, On Writing