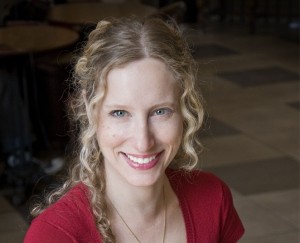 I spend my days sitting in coffee shops, craning my neck to clearly hear the conversation happening at the table beside me. Out of the corner of my eye I watch people on the subway and wonder what they're thinking, and in restaurants I take note of how people move and eat. This might all sound like the beginning of a thriller with a demented psychopath, but it's my life because I'm a writer.
People fascinate me, and inspiration strikes me from everywhere: I gobble up at least two books a week and research voraciously on Google. For me, though, nothing compares to real people doing real things to get my creative mojo grooving. But being caught eavesdropping or gawking, well, it's awkward. Luckily, I can watch real people from the comfort of my couch, notebook on my lap and a bag of chips beside me because reality television has made it possible by becoming one of my sources of insight, motivation, and persistence.
Insight into People:
Take The Bachelor. Twenty-five stunning women from across North America voluntarily enlist to capture the heart of Ben Higgins, a man they only know from TV. They leave their jobs, families, whole lives to bunk in a house with women they have never met before and be filmed almost every waking minute. I feel for them when they fall, and marvel at how editing creates the drama the audience needs to stay tuned in week after week.
When the women lure each other away to get their two minutes of time with the one man they all want, or seem to, and viciously throw each under the bus on camera, I scratch a pen across my paper with glee. Not because I want to see anyone hurt, but because what motivates people to act the way they do, their internal and external goals, gestures and facial expressions when emotions run high and jealousy spreads itself like a virus through the house, helps me create authentic, intriguing characters.
True Crime as Research:
It's not just the glitzy programs like The Bachelor or Dancing with the Stars that inspire me. After years of writing humorous women's fiction, I took a huge risk, faced my fears, and started writing suspense. How I love it! It is also one of the hardest things I have ever done in my life, and I had to learn to outline precisely, plot differently, and access the darkest corners of my mind, which are quite dark I've discovered.
I chat with lawyers, doctors, psychotherapists, and paramedics to get bona fide information. I even once got locked in a prison holding cell so I could empathize with one of my characters. But devouring raw, gritty true crime shows like Dateline, 48 Hours, and 20/20 brings me into a world of police procedure in action, featuring victims and their loved ones who have to face the aftermath of heinous acts.
Persistence and determination: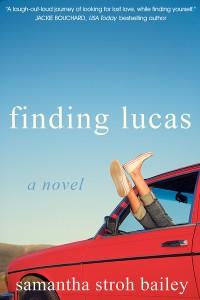 What I love the most is watching people live their dreams. From America's Got Talent to The Voice, I can often be found wiping away my tears and clapping as a singer, dancer, or comedian musters the courage to go after something they have always wanted. I know how hard it is to put yourself out there and have the confidence to pursue a passion.
Watching the excitement on families' faces when their loved ones are cheered on by the audience never fails to make me smile. Following Jordan Smith's journey on the last season of The Voice got me through the last round of revisions on my book. There will be many more revisions on many more books in my future, and the way these performers learn from their critiques makes me even more determined to learn and grow from my own.
We writers need something to spark that high-concept idea and put real, fleshed-out characters on the page. And if reality TV also provides a much needed escape from the whirling dervish of plotlines in my head, that's just a bonus I'll happily take.
—
Samantha Stroh Bailey is the author of FINDING LUCAS and co-editor of/contributor to A KIND OF MAD COURAGE. She is also a freelance editor and journalist, and her work has appeared in Kobo Writing Life, Now Magazine, The Village Post, and Abilities Magazine. Samantha is the co-founder of BookBuzz, an author/reader event held in New York City and Toronto.
When not writing, reading, and watching TV, she's usually dancing to 90s music. Samantha is represented by Jenny Bent of The Bent Agency.
Find out more about her on her  Website
Follow her on Twitter and Facebook
Category: Contemporary Women Writers