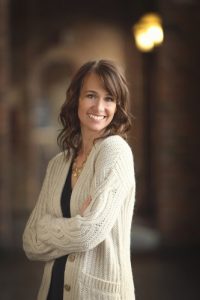 One of the best attributes of the romance community is the agency and power it represents for women. You'll find it in the industry itself—dominated by women both as producers and consumers. You'll find it in the stories—eloquently illustrated in the depiction of strong and independent fictional heroines. And you'll find it in the daily decision of romance readers to read what they like without apology, enduring the recurring disdain of literary critics and the casually mocking side-eye of non-romance readers. Now, more than ever, we need the strength and sisterhood of reading and writing romance.
It should be no surprise, then, that there is a rapidly dwindling tolerance for romance heroines who can't seem to muster the strength and personality to satisfy our desire for inspiration and empowerment.  How, then, do authors of historical romance balance the need to be accurate with regard to attitudes and restrictions affecting women of the past against the need to create characters who are relatable and appealing to the modern reader?
The best stories make me not only root for a fictional heroine, but wish she could be my real-life bestie. At the same time, dedicated historical readers have a pretty solid understanding of limitations faced by the women of yesteryear. These readers expect (and deserve) attention to historical accuracy.
As a reader whose very definition of feminism and independent spirit was cemented by historical romances, I am here to tell you this challenge does not have to result in a sacrificial choice. Many authors are doing an excellent job of providing both a richly accurate historical world and a strong, purposeful heroine we can all admire. Here's how:
Focus on what women could
We all know there's a whole lot women couldn't do, but what they could do is so much more interesting! Powerful women have resourcefully found ways to defy these restrictions for centuries. Even when laws and attitudes did not grant women equal authority over their lives, women wielded power in inventive ways, utilizing money, sex, or social clout.
While in the simplest terms married women could hold no property separate from their husbands, contract law was alive and well in nineteenth century England and many savvy fathers negotiated complex marriage settlements meant to protect their heiress daughters from a potential wastrel of a husband.
Queen Elizabeth I managed her power by refusing to marry. As social hostesses go, Georgiana, Duchess of Devonshire is generally considered to have been one of the most politically powerful figures of her time through her role as social and political hostess.
Know the difference between Impossible and Improbable.
When balancing historical accuracy and strong-willed heroines, the dance between impossible and improbable becomes critical. Generally, the historical figures who have captured our imaginations are those who have stepped outside the predictable and likely paths for others of their circumstance.
We remember Rosa Parks, not the women who dutifully walked to the back of the bus. Our heroines don't need to be bound by what would have been 'likely' behavior for women of their time or station, so long as we understand when we are being 'unlikely' and call it out, making the reactions of other characters believable and genuine.
There is a vast difference between unlikely and untrue, however. Readers are less forgiving if the author, for the sake of an interesting story, disregards those historical facts that are part of basic world building. Don't change the rule of law. Don't pretend predominant attitudes didn't exist, even if they aren't necessarily espoused by your characters. In Devil In Spring, Lisa Kleypas writes a heroine with entrepreneurial aspirations.
Ms. Kleypas does not disregard the fact that anything inherited, invented, produced, or otherwise acquired by a married woman is owned by the husband. Instead, this becomes a major component of the story's conflict. The heroine of Susanna Craig's To Tempt and Heiress is an abolitionist. Susanna points out that while she's improbable for her time (she would have been considered a fringe radical in 1790), she's not inaccurate—and modern at the same time.
Understand that modernity lies in attitude more than action.
More subtle, perhaps, in relating to historical characters is the way in which we understand their motivation. We, as writers, know the key to character is not in the what, but in the why—the all-important GMC. In crafting reasons for our characters' behavior, we can appeal to the most modern sensibilities, even when directing our heroines to behave in ways that would be otherwise predictable for the time.
It would be historically accurate for a heroine to comply with the directives of her father, husband, or any other man simply because she is resigned to her status as a female, but this reasoning is far from sympathetic to the modern reader. If, however, our heroine chooses subservience consciously, as a means to an end, she takes a much more active role in her own fate and her choice becomes relatable.
In Sherry Thomas's A Study in Scarlet Women, our lady Sherlock, Charlotte Holmes, complies with her father's request to conform to feminine expectations of dress and behavior even though those things do not come naturally to her, but she does so with the promise that the payoff will be funding for the education she seeks—the first step to an independent future. She illustrates perfectly that compliance can be a perfectly acceptable what, so long as meek acceptance is not the why.
Strength does not require that a character possess a high-conflict personality, but rather a compelling purpose.  The G & M of GMC are goal and motivation. If a heroine believes she is inherently unentitled to possess her own individual goals—however privately held—the story is over before it begins. Liana De la Rosa, author of To Love a Scandalous Duke, says it best: "I feel we owe our readers historical accuracy…so long as said accuracy doesn't keep the heroine from winning in the end."
—
Sara Portman writes historical romance for Kensington's Lyrical Press. Her debut novel, THE REUNION, was named the 2015 winner in the Historical Category of the Romance Writers of America® Golden Heart® contest.
A daughter of the Midwest, Sara was born in Illinois, grew up in Michigan, and currently lives in Ohio. In addition to her writing endeavors, Sara is a wife and mother in a large, blended family.
When not reading or dreaming up romantic fiction, Sara works in corporate finance by day and holds a B.B.A. in Accounting from the University of Toledo. As part of her academic experience, Sara spent a semester in London, UK through a study abroad program at Richmond College. Her anglophile tendencies continue today.
Keep up with Sara at www.saraportman.com or on Facebook: /saraportmanauthor or Twitter:  @saraportmanauth.  Find her latest release, THE CHASE, everywhere books are sold on November 21, 2017.
THE CHASE: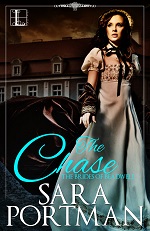 In this thrilling romance from award-winning author Sara Portman, the illegitimate son of a nobleman and a woman on the run chase their fate on the London Road . . .
According to his father's terms, Michael Rosevear's duty is to be ignored—until such time as he is useful. Now that the earldom is in need of funds, Michael is to be sold off in marriage to the daughter of a crass but wealthy merchant willing to pay for any connection to nobility—even from the wrong side of the blanket . . .
En route to his fate in London, Michael does not plan to board an extra passenger. Yet there is something in the young miss's desperate plea that tugs at his conscience—though he is certain her story is a fabrication . . .
Juliana Crawford has fled her father's cruel home. Using a false name to evade pursuit, she must find a private traveler with whom to complete her escape.  Chance matches her with a dark and wounded young lord who guards his own secrets just as carefully. The unlikely pair embark on a journey filled with revelation and unexpected adventure—one that may lead them to question whether to part at their destination—or change course entirely. . .
Category: Contemporary Women Writers, On Writing