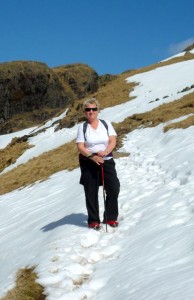 Feedback is one of my professional specialisms: for twenty years as part of my education work I've worked with teachers and school leaders about the business of providing and receiving it. According to all the research, feedback should be:
• Specific
• Related to clear, agreed criteria
• Timely
• Constructive
• Descriptive rather than evaluative
• Suggestive of next steps, leaving the learner to make their own choices
Receive feedback in the same spirit, I advise. It's about your work, not about you.
Sounds so straightforward, doesn't it? Rational, logical, obvious. But wait. Let's change the context. Now I'm the learner, trying something I've never attempted before. For two years, from a standing start and relatively late in my middle age, I tried to write my first novel.
I went on a course called 'How to Write a Novel' and for one glorious week it felt as if I could do this. Then I was on my own. Rural isolation cut me off from direct sources of support, but I'm not sure I would have sought help even if it had been available. I'm a stubborn person, perverse some would say, and I struggled on alone, floundering in a mire of sub-plots, minor characters and contradictory advice.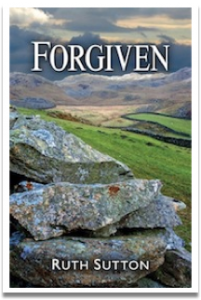 Letters to agents generated nothing except non-specific, evaluative responses, with a delay of several weeks. Then I stopped being distracted by the Holy Grail of 'proper' publication. Professional feedback, that's what I needed. It would cost money, but I was investing in myself. Rational, logical, obvious.
The timing was not auspicious. The envelope from my 'reviewer' was waiting when I returned from a long work trip ending in Singapore, where I picked up an unfamiliar virus. For several days I was too sick even to open it. When I finally did so, despite all my training and experience I skimmed the pages, jumped to the conclusion and saw only the negatives. I was hurt and disappointed and put it away. Denial: the first stage.
Still without reading carefully I moved quickly to the second stage, irritation. Who was this person, anyway? I found one of her books online, read it, and didn't like it. Vindication!
Through illness first and then deliberate task-avoidance, it was weeks before I picked up the feedback again and read it with care. On one issue I had to admit, finally, that the critique was quite right. The ending was all wrong. To correct it would take a while, scrapping the precious final scene that had so excited me, and writing a lot more, but it would have to be done.
Then I looked again at the second key point in the feedback, which had to do with 'point of view'. Basically, my reviewer said, you don't appear to understand 'point of view' at all. Limit the number of viewpoints and make it clear to the reader whose eyes and ears are at work.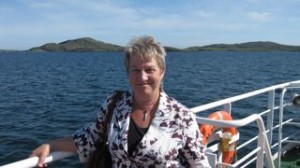 'Point of view'? I searched online and all was revealed. Then I looked back at my manuscript and slowly the awful truth dawned. I couldn't just fix the problem with a few tweaks here and there: I would have to re-write the whole damn thing. Stage three: despair. Down I went, into the trough.
Those around me tried to help: 'Go with your instinct' said one friend. 'What's point of view all about anyway', said another. 'It's just a formula. Who needs another formulaic novel?' I needed someone to say, 'Get into the detail, stop feeling sorry for yourself and get on with it,' but no one was detached enough to do it. I love my friends, but they're not the best people to help you.
I thrashed around for a while, the weeks passed and I still had an unfinished novel to either abandon or re-write. In the end my stubborn nature bailed me out. I couldn't see two years of effort go to waste, so I would keep going until it was finished, and better. Stage four: move on. The feedback was read again, revealing helpful advice that in the rush and emotion of first viewing I hadn't even noticed. Thank heaven I hadn't thrown it all away in a fit of pique.
I had been offered descriptive feedback but had received it as evaluative, which was my big mistake. Can you see the difference and how much more helpful one is than the other? 'Evaluative' feedback speaks only of judgement and not the evidence on which that judgement is based: it can offer no specific guidance about improvement except the imprecation to try again and do it better.
The final draft of 'A Good Liar' was infinitely better than the draft I sent off for critique, and the second novel 'Forgiven' was better again. In writing my third, Part 3 of the trilogy, I'm using every day the detailed advice my professional reviewer offered me, which it took me so long to understand.
Looking back, the only one of the technical criteria for feedback that was missing was about agreeing the criteria in advance. When you send something for critique, ask for what you want. If you're unsure about something, own up to it, explain your uncertainty and ask for specific feedback. That won't be all you get, nor should it be, but it gives you a place to start that feels more under your control. After all, this is your work, your writing, your responsibility.
—
Ruth Sutton lives in Cumbria, England. She combines fiction writing with her life-long career as an educator. Now self-employed, her education consultancy takes her all over the world. Her fiction tells the story of her home region in the mid-twentieth century, through a trilogy about the life and struggle of her heroine Jessie Whelan. Part 1 of the trilogy 'Between the Mountains and the Sea', entitled 'A Good Liar' was published in 2012; Part 2 'Forgiven' in 2013; and the final part 'Fallout' will complete the series in 2014.
Ruth has a passion for words, both spoken and written. She is already thinking about the next writing project: another novel, or possibly a biography?
Visit her website ruthsutton.co.uk  Follow her on twitter @ruthsutton
Category: Contemporary Women Writers, How To and Tips