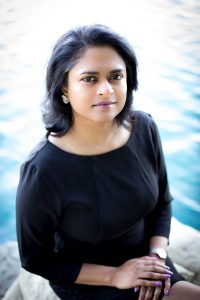 HOW WRITING STORIES MADE ME A BETTER CORPORATE LEADER
When business influencers talk about the top five qualities of a good leader, emotional intelligence (EQ) will be on almost everyone's list. I think EQ is important, don't get me wrong, but storytelling is a vital skill that hardly anyone mentions.
The one thing I learned from writing books, is that spinning a story is not a negative thing. When you present to large groups of people, they forget what you say; they remember how you make them feel. It's the same with small groups of people and the same with one-on-one meetings, where you have an audience of one. Stories evoke emotions, they are sticky and stay in your mind, the data, the rote strategic statements disappear, but you remember the story. And, for a story to be effective, it needs to be authentic, a key quality a successful leader needs to have.
KEEP YOUR VOICE CONSISTENT
Now every writer knows this, you can't change how you write from chapter to chapter; so if you go from writing a comedy in one chapter to going serious in the next and doing something entirely different in another, your editor will whack you.
Leadership is the same. You have to have a consistent voice, even under pressure. There's nothing more distracting than a leader who jumps around, making erratic decisions, saying one thing one day and another thing another day. It causes confusion and chaos, which create a toxic work environment, because you don't know what to expect from your manager. A toxic work environment kills performance.
DON'T MESS WITH YOUR CHARACTERS
The one thing that makes me lose interest in a book or TV show or a movie is when a character does something so out of character that it reeks of author interference to move the plot. I was once working on a TV show script and the director suggested a scene and my response was, "She isn't Bridget Jones, she's not going to do that."
The people who work for me are the same. Each one has specific characteristics, and I can't expect them to be someone else, because I want it to be so.
Each character in a story speaks with his or her unique voice; same as each of the people reporting to me, and I know I have to manage each person in a way that motivates them. And just like my characters can behave differently in different settings, so can my employees, so I try to be flexible, move with them and let them be who they are and still deliver on our joint goals and targets.
VARIETY IS A GOOD THING
As a writer you tend to write characters that are dissimilar, this allows for different voices, different interpretations and less boring for the reader. This is the same logic I bring to my team. I like to hire people who are different from me, and who can complement me and each other. I'm not detail oriented, so it's a good thing that someone else in my team is. I'm the let's just do it type of person and it's a good thing that I have someone on my team who're the let's look at the data and make sure it's a good idea type of person.
Diversity is vital for high-performing teams, which is how a leader is successful.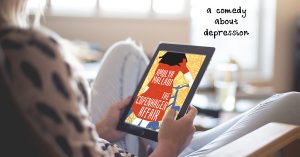 YOU'LL HAVE TO EDIT SEVERAL TIMES AFTER YOU WRITE THE END
Get a second set of eyes on everything. All writers know that getting the first draft done is no reason to open the bubbly, because the second draft is harder, the third draft tedious, the fourth draft painful, because you have to be detailed oriented and the fifth draft just down right tiresome. And then you send the manuscript to your agent and go through another round of edits; then your editor and then another couple of rounds of edits; then two rounds of edits with your copywriter and still someone finds an error somewhere.
After going through this process for now seven books, I'm neither afraid of feedback nor collaboration. I believe that the many people who read your work make it better. As a leader, it's important for me to create an atmosphere where my employees feel they can give feedback and also feel that they should receive feedback, because it makes the end product better.
ALWAYS TELL A STORY
When I present, I always pepper my presentation with the voice of customers or stakeholders, this is important, because those are stories from the field that stay with people. Once, when I was working on a branding platform for service, we had data to support our case, but we really brought it home when our marketing director from Spain told a story about a customer.
"She left us and we were happy to see her go because she was difficult; but then she met us during a conference and said how she wished she had stayed because she didn't realize what she great service she got from us."
That resonated with everyone on the team and beyond; and became our platform for branding our services—our customers don't know what they get from us and we need to tell them. Everyone who worked on the project remembers this story; ask them about the revenue numbers and they'll draw a blank.
BRINGING IT ALL TOGETHER
When I was a young leader, I thought everyone was like me. They worked like I did and were as dedicated as I was and were motivated by the same things I was motivated by. I had to face failure to learn that people are different and as an author I already knew this, but didn't practice it. When I wrote characters, they were not all me, they were different, so why did I expect everyone in my team to be the same? So I became wiser and as I write about different characters and what motivates them, it helps me understand my team better, so I can lead them well.
—
About the Author
Amulya Malladi is the author of seven novels, including A House for Happy Mothers, The Sound of Language, and The Mango Season and her latest novel The Copenhagen Affair will be released in September 2017.
Amulya's books have been translated into several languages, including Dutch, French, German, Spanish, Danish, Romanian, Serbian, and Tamil. She has a bachelor's degree in engineering and a master's degree in journalism. When she's not writing, she works as a marketing executive. After several years in Copenhagen, she now lives outside Los Angeles with her husband and two children.
Connect with Amulya at www.amulyamalladi.com or on Facebook at www.facebook.com/authoramulya.
About THE COPENHAGEN AFFAIR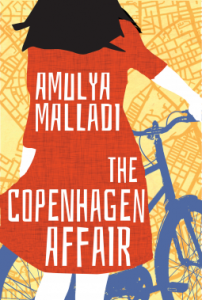 Set in the capital city of the world's happiest country, a comedy of manners about depression, the pressures of marriage, and the possibility of falling in love again, from the bestselling author of A House for Happy Mothers.
Sanya was always the perfect wife, but after a breakdown at her office, it's her husband Harry's turn to step up. His proposal? A temporary move to Copenhagen, Denmark's capital city. He needs to be there to close a business deal and figures the change of scenery will do her good. Soon Sanya goes from hiding under her duvet to hiding in plain sight—a dark-skinned Indian American in a city of blondes.
Within Copenhagen's glamorous high society, one man stands out—not only because of his intriguing scar but because he sees Sanya in a way Harry hasn't for years. Anders Ravn owns the company Harry wants to acquire, and soon Sanya begins to fall for him. As allegations of white-collar crime arise, she learns of Harry's infidelity, and having an affair with Anders seems ever more tempting. Surrounded by old money, smoked fish on dark breads, and way too many bicycles, Sanya slowly moves from breakdown to breakthrough, but where will she end up—and with whom?
Category: Contemporary Women Writers, How To and Tips