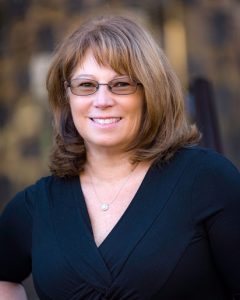 One of my dearest friends recently told me, "Lindsey is the most difficult person with special needs I've ever encountered."
Folks might think such a statement would be disconcerting. After all, I am Lindsey's mother. I've also written a book about our complicated relationship. However, instead of wounding my spirit, her words left me feeling validated, a little less alone in the world—because, darn it anyway, my daughter is difficult. And, wow! I am not the only person who sees this.
My friend also pointed out, Lindsey is loving, sweet, caring, generous, and a multitude of other positive affirmations I already recognized. But inherently, my daughter can be loud, her voice piercing, when, for a slight transgression Lindsey believes I've committed, she reprimands me in front of others; and she can be so stubborn that even if the consequences of her actions will cause her harm, she will not follow sound advice.
Complicated: difficult, problematic, complex.
How does one write about such a challenging relationship? To some degrees, aren't all mother/daughter relationships a combination of these? But what happens when you add a person with intellectual disabilities into the equation?
When I first began writing Loving Lindsey: Raising a Daughter with Special Needs, my adult child and I were in a happy place. We'd successfully addressed her first sexual experience at nineteen, and shortly thereafter, her decision to have a tubal ligation. Then we'd survived the four-plus years she was missing from our family unit. Lindsey had run away with her boss—a man twice her age—who persuaded her to live in a house with tinfoil taped over the windows.
Our daughter returned to us, but her physical and emotional demeanors had changed. My husband and I struggled to integrate Lindsey back into our lives and into our community. I hoped our story would alert other families about those who prey on our most vulnerable citizens, and I hoped readers would see what it is like to live behind the front doors of our house and our hearts.
For years, before I'd ever written a word on a page, I'd been writing this story in my head. Naively, I thought it would be easy to transcribe my sentiments into a Word document. Some of the words came quickly. Others struggled to find their way onto the computer screen. As I completed scenes, I registered for workshops held by authors I respected—mainly to obtain professional feedback. And I got it. Some of their advice inspired—some was painful. But most of all, I enjoyed sitting in the presence of other individuals who understood how tough this process can be.
After I finished my first, very long, draft, I couldn't wait to share. Several friends agreed to tackle reading. I now cringe at their generosity, because, since then, I've heard about Malcolm Gladwell, author of Outliers: The Story of Success, and his convincing theory:
"To achieve world-class expertise in any skill, is, to a large extent, a matter of practicing the correct way, for a total of 10,000 hours."
When I handed out those initial rough drafts, I had not put anywhere near 10,000 hours into my manuscript. No one should have ever read that work—well, except, maybe a fellow student in a writing class.
The process of writing a memoir taught me that all authors—at least those who want to produce more polished pieces—must dedicate many hours to their craft. All need to write, edit, rewrite, and then do it over and over again.
In the end, publishing my first book has taken seven years. During that time, Lindsey has experienced additional ups and downs in her world. She married in a commitment ceremony, but the union failed. She's been diagnosed with additional anxiety issues, developed increased mobility problems, and currently, claims to be in love with a homeless man—matters that are not addressed in Loving Lindsey.
My friends swear I have another book in our future—but we'll see.
At times, during the days I spent in front of the computer—and because of Lindsey's new issues—I felt discouraged. After all, the book ends with a joyful moment. So my mind often played devil and hissed, You're such a fraud! How can your story have validity if problems continue to occur in your daughter's life? Who will want to read your words when she is still struggling?
And yet, deep down, reason whispered: You are not a fraud. All your stories are true. You've presented them on the page to the best of your ability. Every family experiences peaks and valleys in their lives. This is normal; this is typical.
Before I got too far into my manuscript, I asked my daughter how she felt about sharing our journey.
"Are you going to tell the good, the bad, and the ugly?" Lindsey asked, tilting her head to one side. Her blue eyes darted right, then left.
I assured her that, yes, I would have to do just that. But it would include both our goods, both our bads, both our uglies, because just like many parents, I'd failed her on numerous occasions.
"Well, Mom," Lindsey said. "As long as you tell the truth, it's okay by me." Then she added, "I am pretty funny."
Some authors won't take seven years to complete their manuscript. Others may not need 10,000 hours to become better writers. I am not Mary Karr or Jeannette Walls or Elizabeth Gilbert or one of the many other great women memoirists I admire. I am a mother who needed to tell her story. And that is exactly what I've done. One word, one sentence, one paragraph at a time.
—
Linda Atwell lives in Silverton, Oregon with her husband, John. They have two incredible adult children. Linda earned her BA from George Fox College, but it is her entrepreneurial and adventuresome spirits that have inspired her career goals.
She owned a successful home décor business for ten years before switching to adjusting catastrophe insurance claims and climbing roofs for a living. Now she writes.
Her award-winning work has appeared in print and online magazines. She irregularly writes a blog about her daughter with special needs. 
Atwell is happiest traveling the world, and hopes to get fifty stamps in her passport before it expires. Her memoir, Loving Lindsey, is set to release September 26. For more info, visit http://lindaatwell.com/. 
Facebook: https://www.facebook.com/outoneear/
Twitter: https://twitter.com/outoneear
About Loving Lindsey, Raising a Daughter With Special Needs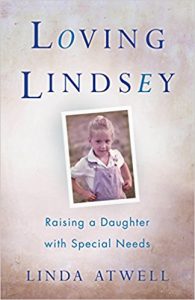 Linda Atwell and her strong-willed daughter, Lindsey―a high-functioning young adult with intellectual disabilities―have always had a complicated relationship. But when Lindsey graduates from Silverton High School at nineteen and gets a job at Goodwill, she also moves into a newly remodeled cottage in her parents' backyard―and Linda believes that all their difficult times may finally be behind them.
Life, however, proves not to be so simple. As Lindsey plunges into adulthood, she experiments with sex, considers a tubal ligation, and at twenty quits Goodwill and runs away with Emmett, a man more than twice her age. As Lindsey grows closer to Emmett, she slips further away from her family―but Linda, determined to save her daughter, refuses to give up. A touching memoir with unexpected moments of joy and humor, Loving Lindsey is a story about independence, rescue, resilience, and, most of all, love.
Buy the book HERE
Category: On Writing