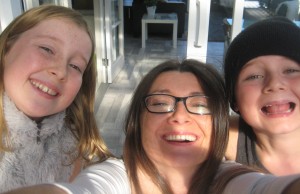 I used to think writing a book was the hard part. I was wrong. Getting your book read is the hard part. I'd tinkered with short stories and penned a few poems over the years, and there was no denying my love of the written word but the thought of writing an actual book – a whole 300+ pages of text – with content interesting enough that others might actually want to read it, seemed too overwhelming to contemplate. And so I didn't write a book. Instead, I wrote a journal.
I had two pre-schoolers and had been rather excited to be returning to my part time job after extended maternity leave following the birth of my second child. On my first day back I was informed that my job had been 'disestablished'. I mean really, is that even a proper word? Although according to the letter they gave me it was very much a real word, and one which meant I was no longer in paid employment. This meant returning to full time un-paid employment, at home.
Much as I loved being able to stay at home with my children, I missed the balance that a couple of days work gave me. I missed the pay cheque. I missed being able to hold a telephone conversation without simultaneously having to try and remove my son from my leg, and I missed not being able to use the loo alone. No-one ever tries to sit on your knee when you're in the bathroom at the office.
I discovered that during pregnancy women lose brain cells which never return and was genuinely concerned I would lose the ability to communicate intelligently, instead maintaining only enough mental capacity to retain pertinent information such as "Can We Fix It? Yes We Can!" Good to know, thanks, Bob (the Builder).
I challenged myself to learn a new word every day; which then kind of became whenever I had the time or energy to use the dictionary. My passion for writing was still very much entrenched but the desire to move my fingers over the keyboard less so, it was tiring, I was tired. But each night, whilst in the shower, words would tumble about in my head and continue to trip over each other until I got them down.
And so I wrote; about what I knew best, my own life – motherhood. It became therapy of sorts I suppose; the joys and the frustrations, the misgivings and the fear, the hilarity and the hysteria and of course the guilt. Always that overwhelming sense of guilt; am I doing it right? The words, weeks and months flowed until I reached a point where I realised I actually had a book in front of me. Ok, so it was rough and needed LOTS of work, but it had lots of potential too.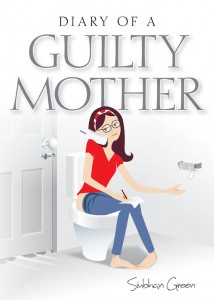 The next few months were spent rewriting. I felt my book was good enough to try and find an agent or publisher and so I started making submissions. Within two days I had found a firm who extolled my virtues and offered to publish my book. I was thrilled. I had made it! Their follow up e-mail asked if I'd be so good as to pay squillions of dollars to 'edit' my work. Five seconds worth of research into their organisation and I discovered it was a scam.
Colour me sad and despondent. But then, even though I was quite eager to jump on easy street and start running, I knew I hadn't worked hard enough. So I submitted and I submitted. I was lucky enough to actually receive some really nice and positive replies but mostly I was rejected or simply ignored entirely. Dare I admit I made over 100 submissions? My ego was a little bit crushed so I went back to despondency for a while.
Two years on and following the end of my marriage, I was a single mum now in the difficult position of providing sole financial care for my children and me. My previous life in the Corporate World of decent sized pay cheques was a distant memory. I vied for the jobs that fitted in with caring for young children without success. And so it was time to re-examine my book; to 'feel the fear and do it anyway', as someone very wise once said. I took a leap of faith and decided to self-publish.
Finding Amazon Kindle, and then ultimately Createspace was a minor miracle for me. The instructions were so easy to follow, the process simple and best of all it was free! Before I knew it, I held my own printed book in my hands.
The reviews I have received thus far have been tremendous. I managed to secure an interview in the local paper, a radio interview and a spot on breakfast television; I was even cheeky enough to send a copy to the Duchess of Cambridge (and received a lovely reply from Buckingham Palace but no invitation to tea).
As I said earlier, getting your book read is the hard part. I am a single mum raising two incredible children and it is my hope to show them what can be achieved with passion, hard work and determination. It is my hope too, to offer them the rewards of my success. But how to get it read? How to get it out there? I wish I knew. I continue to promote and push through, but if you have any words of inspiration or wisdom I'd love to hear from you.
—
Siubhan Green is an author and single Mum of two. She lives with her children and their two cats on the Hibiscus Coast in beautiful New Zealand. Her debut book Diary of a Guilty Mother is available on Amazon here: http://www.amazon.com/Diary-Guilty-Mother-Siubhan-Green/dp/1502423502 and through her Facebook page.
Follow her on Facebook at http://www.facebook.com/diaryofaguiltymother
Category: Contemporary Women Writers, On Book Marketing