If you were to meet me on the good days, standing beside our minivans in the school parking lot, you'll most likely see a woman wearing the uniform of an American suburban mother: boots zipped over jeans, hair that's been flat-ironed too many times, dark sunglasses.
On those good days, the ones where I behave like a normal human out in the world, I might even be wearing lipliner and gloss, and remembered to buy milk. But there will be days, too, when you'll encounter me in my ancient yoga pants and cruddy t-shirt, with my hair thrown back in a ponytail: the other mom uniform. On those days, I might seem distracted, less ready to chat.
If you know me, you can guess that those days are the ones when I've been writing. Never, ever, will the mom days and the writer days look the same.
I didn't start writing as an adult, seriously writing, until my oldest daughter was about a year old. I was over 30 then, a former teacher who cringed when people asked her when she'd go back "to work," because I couldn't think past the nursing and the laundry and the exhaustion. And then, the writing happened. The writing, because it kept asking me to face it, to stop running from it, to do it. The writing, because my head was filled with words and my husband was saying, "YES. YES YOU CAN," and because now that there was a tiny child in my arms, I knew I couldn't ask her to follow her own dreams if I didn't prove I'd chased mine.
So, the writing came into the mothering, and the mothering overlapped the writing, and life for this full-time mom and part-time writer became so twisted and multi-faceted and joyful and anxious that one can only describe it as full.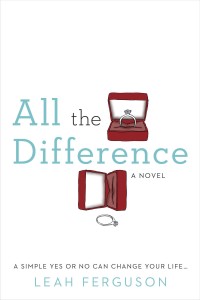 Full, though, must never be mistaken for easy, or balanced. I'm a much better mother when I'm ignoring the writing, though vaguely itchy and despondent. But when I'm writing—oh, Lord help my family when I'm writing—I forget my friends, forget the dishes, forget that the baby has already been wearing his pjs one night too many because I keep forgetting to put them into the washer.
I forget that I have to pick up the oldest girl from school by three. I forget that I have a husband who might appreciate conversations, or a wife who doesn't skip a shower when she's in the zone. And with the writing comes the emailing, and the blogging, and the Tweeting. It's a part-time job with the demands of a full-time job and the consistent paycheck of, well…full-time motherhood.
I'm going to tell you something honest: I don't want to be this creature called a "writer." I want to be the mom who can volunteer every day in the school classrooms because she doesn't have a proposal to write. I want to be the mom who goes back to teaching—maybe college classes—and contributes an biweekly paycheck to the household. I want to be the mom who doesn't order take-out as often as she does, who doesn't have a desk so covered with drafts she can't find the surface anymore, who makes plans with friends on a consistent basis. I don't want to be the writer who's so intent on being a mom that insists she can do both, somehow, sort of well. But I am. I am that writing mom. And that's okay.
My husband and I made the decision six years ago that I would stay home full-time, both of us choosing the financial sacrifice it would take to have a parent home with our kiddos. This writing thing is a hobby he encouraged, that I got brave enough to do, and has, thankfully, taken on a life of its own. This wasn't in the plan, and even though I just told you I don't want to be this person who's called into two different directions, I wouldn't trade any of it. Am I my best self when I'm trying to be a mom and a writer? Good golly, no. But I will tell you that it's when I embrace both roles that I'm my truest self.
You will never hear me complain about how the kids (the kids I love more than even pizza) are getting in the way of the work. Yes, I may sigh when I see we have another snow delay. And I might close my eyes for a second too long when it's my writing day, but the baby has a tooth growing in and wants extra hugs. But I have two jobs that are more than anything I dreamed of having in my life. Yes, the income isn't exactly enough to pay for a personal chef that could make the day easier, but I am lucky. I am grateful. I'm developing stress ulcers from all the anxiety, but life is full.
Some days, I think, you and me, we writers and workers and moms and friends, we're our best selves. Other days, we're our truest. We can't be all things at the same time. But as long as we're trying for one of them—best, or true—I'd say we're doing just fine.
—
Leah Ferguson holds a B.A. from West Chester University, where she studied English Literature and Russian, an an M.A. in teaching from Notre Dame of Maryland University. A former editor and teacher, Leah now writes from home while raising a herd of young people.
An unabashed fan of Notre Dame football, The Smiths, contemporary fiction and (occasionally) running, she lives in Pennsylvania with her husband, three young children, dog and tailless cat. Her debut novel,
ALL THE DIFFERENCE
, is coming
September 1, 2015
, from Berkley/Penguin and is available now for pre-order. Please connect with her by visiting her
website
,
blog
, or
Tumblr
, or through
Facebook
and
Twitter
.
Category: Contemporary Women Writers, On Writing