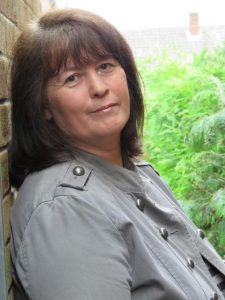 I can honestly say that I spent the first fifteen to twenty years of my writing life constructing stories that burned inside me but using characters I thought publishers and agents would like.
Over the years the majority of rejections stated 'we liked it but we just didn't love it'. This comment caused me to second guess every aspect of my writing and any piece of advice or suggestion was immediately implemented regardless of my gut reaction.
All the time I was writing my stories a voice rattled around in my head but it sounded abrasive, even rude so I ignored it as I thought no-one would like this character that seemed to be growing in volume with each new story I wrote.
After receiving another batch of rejections for one of my relationship based stories I sat down and gave this character a voice. I began writing the crime book I wanted to write but had never been able to summon the courage.
The brick wall I was expecting didn't come and once I gave my pencil to the voice of Kim Stone it just wouldn't stop moving across the page. One day I sat back in surprise and realised I'd made it to the end. And even though it needed work I liked it.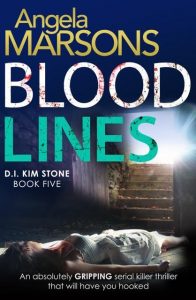 Eventually I submitted the first three chapters and for the very first time I received a call the next day from a lady named Keshini Naidoo who worked for a top London agency. She had read my first three chapters and wanted to read the rest. Although I'd received requests for full manuscripts before, I'd never received a call together with a request not to submit it elsewhere.
I was eventually taken on by the agency but two years later neither that book or the second book in the Kim Stone series had found a home, and so we parted ways.
To say I was devastated would be an understatement. Every writing dream I'd had died. If a top London literary agency couldn't sell my work then clearly the 'liked but not loved' opinion meant that I would never be good enough.
This news came as my partner and I were facing the most terrible financial hardships we had ever encountered following my redundancy.  We were selling our possessions to keep our home.
From out of nowhere I received a call from the lady who had worked at the agency and had loved the Kim Stone books. She had submitted Silent Scream to a young and dynamic digital publisher called Bookouture as she had never forgotten the work we had done together and thought it would be a good fit.
If I'm honest I received this news very quietly. I was so touched but I felt I already knew what their response would be. I had just managed to find a job working 12 hour night shifts and dared not hope for anything more.
A few days later I received an email from Bookouture's Publishing Director telling me how much she was enjoying Silent Scream and asking me what other ideas I had for the series.  I scanned and scanned the email for the word 'but' and I just couldn't find it.
Suddenly, this was real. An actual publisher loved the books as much as I did. I couldn't reply to that message quickly enough. I told her about the books already written and my ideas for further stories.
A week later Bookouture offered me a 4 book deal. I couldn't believe it and felt they would realise their mistake before drafting the contract, but they didn't, I'm happy to say.
The icing on the cake was the knowledge that I was to be working with Keshini Naidoo who had joined the Bookouture editorial team.
I was so excited to start work on the first of the books and continued to work night shifts in a job I hated while editing a novel ready for publication.
The more I worked on the existing novels the more ideas came flooding into my mind. I started a 'Kim book' where I recorded all the ideas I had for cases I wanted my main character to explore.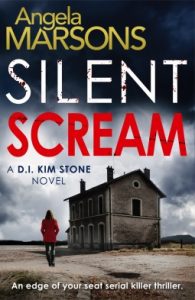 Even before Silent Scream was published I knew that Keshini was right and that Bookouture was a perfect fit for me. I respected their ethics, transparency and vision. I wanted the book to do well for them as much as for me. Two days after Silent Scream was released it hit the #1 spot on the Amazon UK chart. Suddenly there was interest from agents and publishers wanting to know how many books I had signed for with Bookouture.
At this point Bookouture asked if I would like to sign for a further 4 books making a total of eight. I didn't hesitate for a moment. I told them then that they would need to call security to remove me from the building.
So far we have published the first four Kim Stone books with the fifth – Blood Lines – to be released on 4th November and every single one has been as exciting and enjoyable as the last.
Just a few months ago I was approached by Bookouture asking what other ideas I had for Kim Stone stories. I consulted my 'Kim book' and told them what I had in mind. Unbelievably I was asked to sign for a further 8 Kim books making a total of 16 altogether.
I do believe that things happen for a reason and I feel that things happen when they are meant to. I would not want to be taking this journey with any other publisher.
—
Angela Marsons is the author of Amazon #1 Bestseller SILENT SCREAM.
She lives in the Black Country with her partner, their bouncy Labrador and a swearing parrot.
She first discovered her love of writing at Junior School when actual lessons came second to watching other people and quietly making up her own stories about them. Her report card invariably read "Angela would do well if she minded her own business as well as she minds other people's".
Found out more about her on her website http://angelamarsons-books.com/
Follow her on Twitter and Facebook:
Category: Contemporary Women Writers, On Book Marketing, On Publishing