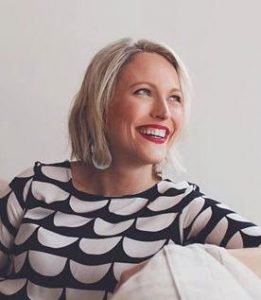 As I prepare to release my fifth book and I look back on my evolution as a writer, I am reflecting on how much has changed … and how much has stayed the same.
I wrote my first book with no knowledge and no plan—a truly wonderful way to write a book. Each day I sat down at my desk (the couch) and I wrote down whatever popped into my head. I had internalized the structure of novel writing after years of reading (I thought) so I would know what to do. And I did … to an extent. My book vaguely resembled a novel, with a plot and a climax and characters who evolved. But while my first attempt at a book was not as bad as it could have been, it still took me a couple of years to write. And at the end of those two years, I still had a whole more editing to do.
When it came to writing my second book, I was determined to be smarter. I bought myself a copy of How to Write the Breakout Novel by Donald Maas, and I devoured it. Then I picked up The Plot Whisperer by Martha Alderson. The Plot and Structure by James Scott Bell came next. Learning the craft of a novel became my obsession and I became determined to get it right— how to create memorable characters, how to plot, how to pace.
It was while writing this second novel that I decided I was a 'plotter'. With my writing books by my side, I got out my index cards and planned out every scene in my book, determining the goal, motivation and conflict for each character. I made sure everything fell nicely into the three act structure, that adverbs were non-existent, that every chapter propelled the book forward. I was determined to get it 'right,' and as far as I was concerned, I did. This book took me a little less than half the time to write and was, in my opinion, a superior novel to the first.
When The Secrets of Midwives released, I spoke proudly about my status as a plotter. I talked at length about the benefits of plotting and how it had helped me cut my writing time in half as well as ensure my book was tightly written, and well paced. I felt comfortable in this new role as a plotter. I had finally found my place.
When I started writing my next book, The Things We Keep, I got out my index cards again and I started planning. Like with The Secrets of Midwives, I plotted out the book, scene by scene, until I got to the middle.  It was then that I started getting the itchy feeling—the feeling I get when I'm ready to start writing. It's hard to ignore that itchy feeling, but I hadn't finished plotting. It was a conundrum.
I decided to start writing. Mostly, I wrote according to what I'd plotted. But every now and again, something different happened. I came up with a new scene on the fly.  I went with a different outcome to what I'd planned. When I reached the half-way mark I found that the book had gone in a different, arguably more interesting, direction. So I put away the index cards and kept writing to see what would happen.
With my next book, The Mother's Promise, I wrote a loose, three page plan and then put it aside to dive into the novel. I found that without a concrete plan to write to, I was freer to do what felt right in the story. I was more open to the ideas that came to me as I wrote, and I was able to allow my characters to behave more believably as I got to know them through writing them. Using this method, the editing took a little longer, but I felt more satisfied with the book when it was finished.
My next two books have also been written this way.
So, have I returned to the good old days of writing with no knowledge and no plan? Not exactly. As long as my books have been contracted to a publisher, I will always need to provide my publisher a synopsis before I start a book, which means to some extent I will always need to plan. This That said, once I've written the synopsis and my publisher has approved it, from now on I will be putting the plan away and writing from the gut.
Sally Hepworth
—
Sally Hepworth is the bestselling author of The Secrets of Midwives (2015), The Things We Keep (2016) and The Mother's Promise (2017). Sally's books have been labelled "enchanting" by The Herald Sun, "smart and engaging" by Publisher's Weekly, and New York Times bestselling authors Liane Moriarty and Emily Giffin have praised Sally's novels as "women's fiction at its finest" and "totally absorbing".
The Secrets of Midwives was also the highest selling debut Australian fiction of the year in 2015.
Sally's novels are available worldwide in English and have been translated into 10+ languages.
Sally's new novel, The Family Next Door, is out now.
Follow her on Twitter https://twitter.com/SallyHepworth
Find out more about her on her website  https://www.sallyhepworthauthor.com/
ABOUT THE FAMILY NEXT DOOR
America's next favorite Australian author…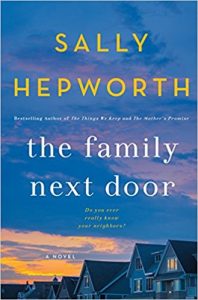 "With jaw-dropping discoveries and realistic consequences, this novel is not to be missed. Perfect for lovers of Big Little Lies." ―Library Journal, starred review
Small, perfect towns often hold the deepest secrets.
From the outside, Essie's life looks idyllic: a loving husband, a beautiful house in a good neighborhood, and a nearby mother who dotes on her grandchildren. But few of Essie's friends know her secret shame: that in a moment of maternal despair, she once walked away from her newborn, asleep in her carriage in a park. Disaster was avoided and Essie got better, but she still fears what lurks inside her, even as her daughter gets older and she has a second baby.
When a new woman named Isabelle moves in next door to Essie, she is an immediate object of curiosity in the neighborhood. Why single, when everyone else is married with children? Why renting, when everyone else owns? What mysterious job does she have? And why is she so fascinated with Essie? As the two women grow closer and Essie's friends voice their disapproval, it starts to become clear that Isabelle's choice of neighborhood was no accident. And that her presence threatens to bring shocking secrets to light.

The Family Next Door is Sally Hepworth at her very best: at once a deeply moving portrait of family drama and a compelling suburban mystery that will keep you hooked until the very last page.
Category: Contemporary Women Writers, On Writing