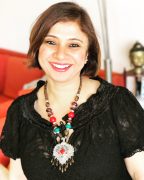 It's Women's History Month. Social media is ablaze with quotes and pictures of women's empowerment. It's that time of the year when we start to look at impossible as the "new" possible. We remind each other that we aren't alone. And that a supportive community exists—online and offline—that holds us in our weaknesses and strengths as we interpret the world for others.
March turn us into strong warriors. We speak up. We create room for our voices. Chai and coffee brew along with our stories. After the excitement of March, the quietness starts to seep through our lives. We, the writers, careful observers of human nature and society, retreat our steps back to isolation. A quiet room, a stained cup, piles of paper, glasses, manuscripts gathering dust, rejection letters, and buds of new ideas. Yes, while the solitude seems like rocket fuel for our creativity, the isolation may not always be the best option for our wellness.
For writers and artists, self-care matters on a whole different and deeper level. Here is why:
Writing about emotional experiences may improve mental health eventually. But writing hurts before it heals. And there are times when with our words—using the vessel of poetry, fiction, or nonfiction—we create an alternate reality. Sometimes, the alternate reality is prettier than our real lives.
Existing between the lines of realism and creativity can be hard. Geniuses like Sylvia Plath, Hunter Thomson, Virginia Woolf, Ernest Hemingway, Yukio Mishima, Anne Sexton, and David Foster Wallace told us stories about the world, but when it came to their own lives, they found it hard to cope with reality. Researchers have found writers to have more than double the risk of schizophrenia and bipolar disorder compared to a control group of accountants. Writers also face a greater risk of depression, anxiety disorders, and substance abuse.
There are also the stresses of the writing life — constant rejections, uncertainty, and usually low pay add fuel to the fire of insecurity.
As writers and freelancers, we spend a lot of time online (writing, researching, and networking) and can easily fall prey to Catfishing—luring someone into a relationship through a fake online persona, whether through a web site or social media. This deception may involve the use of fake photos and profiles. And, sometimes, fictitious supporting networks as well like seemingly reliable sites, organizations, individuals, and job boards. This happens only too often in the freelance writing world. I have interviewed experienced authors and editors who have fallen prey to elaborate schemes.
Dear writers: Make time for YOU and actually care for yourself. When we hear self-care, a lot of us assume that it means spending $$$ at a spa. Many of us believe that self-care is self-seeking. The old, Vedic texts remind us that self-care matters and it isn't selfish. No one can serve and heal others from an empty pot. Like it or not, writers often come up "empty" because writing is an emotional job.
Self-care can be simple. Start with your emotional health. What is that you need? In my upcoming novel, Louisiana Catch, the female protagonist Ahana—a sexual assault survivor and organizer of the largest feminist conference—unravels the mystery of an online predator in order to find her power. Pausing, reflecting, caring for herself, spending time with those who nourish her are few of her chosen self-care methods. What will be yours?
 ——xx—
BIO: Sweta Srivastava Vikram (www.swetavikram.com), featured by Asian Fusion as "one of the most influential Asians of our time," is a best-selling author of 12 books, five-times Pushcart Prize nominee, mindfulness writing coach, and a certified yoga & Ayurveda counselor who helps people lead creative, productive, and healthier lives. Louisiana Catch (Modern History Press 2018) is her debut U.S. novel and featured on U.K.'s list of "Books to Read in 2018." Born in India, Sweta spent her formative years between the Indian Himalayas, North Africa, and the United States collecting and sharing stories.
She writes about women, multiculturalism, wellness, and identity.  Sweta, whose work has appeared in The New York Times, amongst other publications, across nine countries on three continents, is an award-winning writer and graduate of Columbia University. She lives in New York City with her husband and in her spare time, teaches yoga to female survivors of rape and domestic violence. You can find her in these online spaces: Twitter (@swetavikram), Instagram (@swetavikram), and Facebook (http://www.facebook.com/Words.By.Sweta
Web: http://www.swetavikram.com
Facebook: http://www.facebook.com/Words.By.Sweta
Email: sweta@swetavikram.com
Twitter: http://twitter.com/swetavikram
LinkedIn: http://www.linkedin.com/in/swetavikram
Instagram: https://www.instagram.com/swetavikram
About LOUISIANA CATCH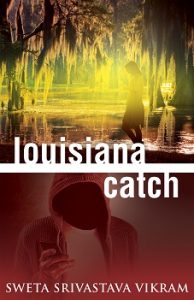 Ahana, a wealthy thirty-three-year-old New Delhi woman, flees the pain of her mother's death and her dark past by accepting a huge project in New Orleans, where she'll coordinate the Annual Women's Conference to raise awareness around violence against women. Her half-Indian, half-Irish colleague and public relations guru, Rohan Brady, who helps Ahana develop her online presence, offends her prim sensibilities with his raunchy humor. She is convinced that he's a womanizer. Meanwhile, she seeks relief from her pain in an online support group, where she makes a good friend: the mercurial Jay Dubois, who is also grieving the loss of his mother. Her work in the U.S. and the online medium brings the two men into her life, and Ahana learns that neither is what he seems. With their differing sensibilities on a collision course, Ahana finds herself in a dangerous situation—and she discovers a side of herself that she never realized she had.
Louisiana Catch is an emotionally immersive novel about trust and who we project ourselves to be in the world. It's a book about Ahana's unreliable instincts and her ongoing battle to determine whom to place her faith in as she, Rohan, and Jay shed layers of their identities.
As Ahana matures from a victim of domestic sexual abuse into a global feminist leader, she must confront her issues: both with the men in her life and, ultimately, with her own instincts. Whom can she rely on to have her best interests at heart?
Category: How To and Tips, On Writing