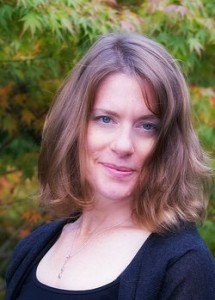 In a loft in a house outside a village on a wind-scoured peninsula in southwest Ireland, I sit curled in a wingback chair. A cup of tea steams on the table beside me. A milky June haze swells through the skylight. It is silent, but for the prattling rain and the desultory arguments between geese and ducks in the garden below.
The ARC of my novel In Another Life sits unopened in my lap. Reading it from cover to cover is one of the projects I intend to complete during this writing residency. In fact, I plan to read it twice: once straight through with as clear a mind and heart as possible; a second time with red pen in hand to line edit and proofread.
I've lost count of the number of times I've been through In Another Life just since January, when I began working with my publishing editor, and then in April, after the copy editor and proofreader made their passes.
But now it is a thing of wholeness, near-completion. The story that came from within my soul sits outside me, just months from being launched into the world. When I open the ARC, it will be the first time I've read my novel in its proper book form.
After a three-month interval since I scanned the last proof, my words are again fresh to me. I catch myself simply reading along, forgetting that I'm supposed to sift each sentence like a handful of uncooked rice in a sieve, looking for the tiny pebbles and flawed grains. That's a delicious feeling—to get caught up in your own story, turning the pages in smiling anticipation. My words have become mutable; they breathe because I have allowed them space to exist without my constant fussing.
And yet. Sometimes I sigh and shake my head. Occasionally, I wince. Three years have passed between the warm summer's day in Seattle when I wrote the first words of the first draft and this June-like-April woodsmoke morning in southwest Ireland. I've since written two more novels, published a number of shorter pieces. I have matured as a writer. In Another Life strikes me as the work of the writer who is becoming.
I try to let go of the inner critic as I read and reread my sentences, fussing over a word here, a comma there, tsk-tsking at typos—I fill pages of edits and submit them, believing I have done my best.
And then I think, I never have to read this book again.
*
Three months later, as Autumn curtsies in gold and blue skirts and takes center stage, an e-mail arrives from my editor with the subject line: Second Pages.
I learn as I read that "Second Pages" is yet another round of copy-edits and proofreading sent with a throat-closing series of in-line comments, known as queries. Once again, I am on deadline, forced to deal with this creation of 368 pages I swore I'd never look at again.
I review each query, amending as requested or stating why I want something left as is. And at each turn, I feel a warm, prickly flush—a combination of gratitude at the opportunity for this second pass and utter horror, What if there were no Second Pages?
Delete. Change. Add. Move. Replace.
Again, I draft a list of edits that far exceeds the queries I've already addressed—small things, vital things, things this writer now sees and understands that the writer I was a year or two or even six months ago did not, could not.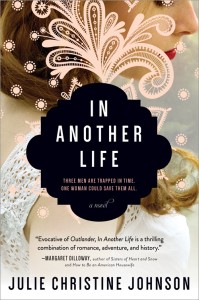 And I send it off, knowing it is well and truly the last time. The printer closes to final copy in two weeks. The next time In Another Life is in my hands, it will be the finished print copy, the same my readers will hold.
Writer's remorse sits heavy on my soul the moment I press "Send". I should have read it through one more time. There will be something critical I've missed—just as there have been several somethings on each pass—a better way to construct a phrase, a scene, a novel.
But I let it go. This is part of the process—accepting that what's published today might not be what you would write tomorrow. In Another Life was my apprenticeship and my act of faith. It taught me many things about the writing process, lessons I hope never to relearn: don't write without some sort of a plan; don't write more than a handful of scenes out of sequence; don't share your work too early; don't listen to that inner critic telling you to hang it up and go home. I let it go, with an understanding of the grace and joy these characters and their stories have brought to my life.
In her lovely book The Art of Slow Writing: Reflections on Time, Craft and Creativity (St. Martin's Press: 2014), Louise DeSalvo writes,
"The end of any book marks a transition in a writer's life. Part of our job as writers is to honor the work we've done, to be grateful for what the works has taught us, to learn to let the work go so that we can move on."
I honor my story for what it is. I am grateful for what it has taught me. And I move on.
—
Julie Christine Johnson is the author of the novels In Another Life (February 2, 2016: Sourcebooks) and The Crows of Beara (September 15, 2017: Ashland Creek Press).
Her short stories and essays have appeared in several journals, including Emerge Literary Journals; Mud Season Review; Cirque: A Literary Journal of the North Pacific Rim; Cobalt, and the anthologies Stories for Sendai; Up, Do: Flash Fiction by Women Writers; and Three Minus One: Stories of Love and Loss. She holds undergraduate degrees in French and Psychology and a Master's in International Affairs.
A runner, hiker, and wine geek, Julie makes her home on the Olympic Peninsula of northwest Washington state with her husband. She is represented by Shannon Hassan of Marsal Lyon Literary Agency.
Visit www.juliechristinejohnson.com for more information on Julie's writing.
Follow her on Twitter @JulieChristineJ
Category: Contemporary Women Writers, How To and Tips