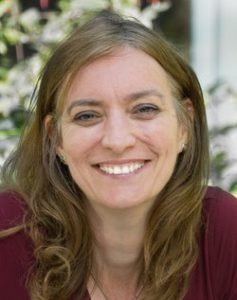 Everybody loves a series, especially readers – and publishers! – in the crime genre. I'm currently working on the fourth novel in my Lotte Meerman series and for those of you working on a series yourselves, I would like to share some practical tips from my personal experience.
Tip 1: Readers will read your books out of order.
I hadn't appreciated this at all when I started writing my series, but now someone can pick up my second book in a bookshop before they've read the first. And I want to make sure that they don't feel they've wasted their money. As a writer, that means you have to make some hard decisions on how much backstory to include from previous books – without giving away any spoilers!
Tip 2: Write every book as an individual novel that just features the same characters and places.
At first, I thought that I had to tell readers of later books exactly what had happened before. But then I realised that the earlier books are really just backstory and, like with any novel, I only needed to include what's absolutely crucial. The only difference is that my character's backstory is documented and I often have to go back to check that I've got details right.
Tip 3: Limit the number of characters from previous books that have cameos in the next one.
For my third novel, I decided on a whim to bring back a character that I particularly loved from my first one. Only later (too late to change it!) did I realise that I'd made my life unnecessarily difficult. I had to introduce this character for new readers without giving away the first book's ending. It was really tricky to get right and in hindsight I could have saved myself a lot of trouble by just creating a new character.
Tip 4: Think of a number of ways to describe the same people and places
People often say that writing a series must be easy because I use the same characters over and over again. This is true, but it's also what makes it challenging. In every book, I have to describe my main character, her colleagues, her family and locations like her flat and the police station. It's hard to keep descriptions fresh and interesting the third and fourth time round. Now, when I introduce a new location or person, I write a number of different descriptions from the start, or I write a really long description that I can cut up into a few sections, and put it away for later use.
Tip 5: Always keep writing.
Even before I had a publishing deal for my first novel, I worked on the next books in the series. This paid off when the opening chapter of my second book was shortlisted in a writing competition and this turned out to be hugely influential in landing me a two-book deal.
My series is traditionally published, the books come out a year apart, and there are long lead-times. It is such a lengthy process, that if I'm not writing the first draft of the next book before the previous one is even published, I'll never be able to deliver on time. In reality, I have been working on three books at the same time: writing cover blurb for the one just coming out, putting the finishing touches on the next and thinking about a plot for the one after.
Tip 6: Don't throw anything away: a redundant subplot can come in useful for the next book.
I love subplots and sometimes they run away with me. What was supposed to be a small case to get the story going, turns into 20,000 words (almost a quarter of a book) and then becomes so big that it has to be cut altogether. There are two things that I find hard: deleting 20,000 words but also starting a new novel when I've got nothing on the page yet. This is where these discarded subplots are very useful. What is too long to fit in one book can be a helpful way to kickstart the next. When you plan it properly, writing a series can be the ultimate in recycling.
There are a lot of things to keep in mind when writing a series. But when I received a review for my second book, saying: loved this one, I'm going to buy the first one now it made all the planning worthwhile.
—
Anja de Jager is a London-based native Dutch speaker who writes in English. She draws inspiration from cases that her father, a retired police detective, worked on in the Netherlands. Anja worked in the City for twenty years but is now a full-time writer. She is currently working on the next Lotte Meerman novel.
About Anja's latest novel A COLD CASE IN AMSTERDAM CENTRAL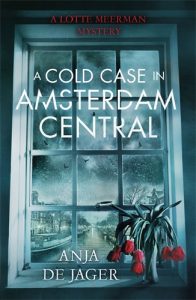 Detective Lotte Meerman is convinced the death of Frank Stapel, a painter and decorator, isn't an accident after she and his widow Tessa find a skeleton in a sports bag in his left luggage locker at Amsterdam Central train station.
The remains date from the Second World War and Lotte's colleagues consider it of minor importance . . . until forensic tests show that amongst the bones is the arm bone of a crime boss who recently went missing.
Category: Contemporary Women Writers, How To and Tips