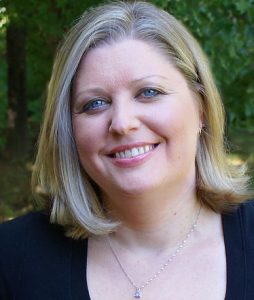 A few weeks ago, I announced the Gamer Girl series, three books coming out from Kensington's Lyrical Press starting in 2019. Since this is my second series, many people have asked me how to get an editor to buy multiple books rather than just one.
Initially, if you do not know the editor and have a working relationship with them, the  goal should be to write one complete book. The vast majority of people who sign with agents and get book deals have a finished, polished manuscript with a completed story arc. It's okay to leave the door open to a book two, but generally, the editor has to love Book 1 before you can have that conversation. Don't close the Door on Book 1 by saving all the good stuff for a Book 2 that might not exist. The editor will let you know if they want more books.
There's no surefire trick to getting a multibook deal with a first novel, but that's a good conversation to have with your agent. Many agents will submit the book with outlined proposed sequels. That's what my agent did with the Reality Star series, and my editor liked our suggestions enough to pick up all three at once. Just make sure the first book can stand alone.
Once you've got that working relationship and you're fortunate enough to pitch later books, how to make it a viable series? First, decide what type of series you want. In romance, it's common for books in a series to have different main characters, a new couple for each book that is somehow related to the couple in all the prior books. With mysteries, you often get one detective finding themselves in one scrape after another as the series progresses. With romantic comedy and women's fiction, it's more common to follow one heroine as her story progresses. Sometimes that means following a relationship as it gets deeper, sometimes other things happen to affect the main character's journey. Before you can pitch a series, decide whether to follow one main character or move on to others.
Often, a series proposal will include the first chapter of the proposed first book in the series. This gives the editor an introduction to the main characters and the voice. Then, you attach a synopsis – one for each proposed book in the new series. (Yes, even after you get an agent and an editor, you still have to write the dreaded synopsis. For those of you who aren't familiar with the process, check out this example.)
With a continuation series, you don't have to reintroduce the main character but you do need to walk through the sequence of events and explain how they grow and change throughout each book. In the Reality Star series, Jen becomes more confident in herself and her relationships throughout the books. She goes from having a mediocre job, dead-end relationship and tiny apartment to falling in love and starting a business that she loves (and her story progresses further in Reality Wedding, out in March). These are all things that go into the proposal, to show the editor why they should buy these books with these characters.
The other type of series uses connected characters, but not the same one. For this, the important thing is to introduce the series arc. How is everyone connected? Series where the characters are related are common. The Gamer Girls series follows three college roommates after they graduate and move out into the world, bonded by their grad school experiences and love of tabletop gaming. That series arc is what takes the proposal from three synopses for unrelated books to a series.
The proposals don't have to be long. You're not writing a full outline for each book (thank goodness – I wouldn't know be able to do a coherent outline if someone offered me cookie dough for it). Many editors will tell you how long they want it, but my proposals were short and sweet: about a page each. Just enough to lay out who the main characters were and where their stories would go. That's it. And once you write the first one, it's easier to do with later series.
About Sweet Reality:
SUGAR, SEA SALT, AND SHOW BIZ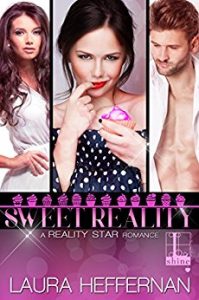 Jen Reid's life after walking off a reality show has been great–she's gone from being a broke twenty-four-year-old Seattleite with no love life and no job to the twenty-five-year-old who got the guy, moved to Miami, and is starting a bakery with her best friend. She thinks her showmance love might be about to propose. And with mouthwatering goodies based on everyone's favorite shows, her business, Sweet Reality, is destined for success.
That is, until a killer competitor opens right across the street. If she's going to save Sweet Reality, Jen has to come up with a secret ingredient–like the recipe that won Totally 80s Bake-Off. Jen can get it–if she steps back into the spotlight. Soon she and her boyfriend are out to sea on a cruise ship full of reality stars, including her nemesis, Ariana; her lying, cheating ex; and some wicked producers looking to bring the drama. Separate cabins, "surprises" from her past, and scenarios tailor-made to spark fights are just the beginning. But with her self-respect, her business, and her future on the line, the fallout from this made-for-TV plotline will be all too real . . .
BUY THE BOOK HERE
—
Laura Heffernan is bringing geeky realness to a bookshelf near you. When not watching total strangers get married, drag racing queens, or cooking competitions, Laura enjoys board games, travel, board games, baking, and board games. She lives in the northeast with her husband and two furry little beasts.
Laura loves connecting with readers. Find her on her website, www.lauraheffernan.com, Facebook, www.facebook.com/lauraheffernanbooks, or on Twitter at www.twitter.com/LH_writes, where she spends far too much time tweeting about reality TV and Canadian chocolate.
Newsletter: http://eepurl.com/clbu0P
Category: How To and Tips