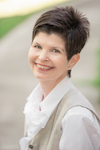 My children were born in a hospital in Lexington, Kentucky, but their first home was a state-issued, singlewide trailer on prison grounds some 70 miles east of Lexington in the foothills of the Appalachian Mountains. I was expecting my first son when I moved there with my then husband who had been promoted from prison guard at a facility in Lexington to Deputy Warden at a first offender correctional facility in a remote part of the state.
While moving around a lot as a kid taught me to be adaptable, Appalachia was a culture like none I had ever encountered, never mind living within a few hundred feet of a prison population. Little did I know at the time the impact the experience would have when I sat down some five years later at my writing desk in Texas having decided to finally act on a lifelong dream to become an author. I intended to write a historical novel, a romance, set in the WW II era.
But that isn't the book that happened. No matter how I tried to force it, a central focus of the plot kept circling one character: a guy accused of murder, who is sent to prison, his experience there, and how his incarceration impacts and jeopardizes the lives of his wife and young child.
As I wrote that story, the vision of the message I wanted to convey began taking shape. It was something to do with hope and survival even when life's circumstances are at their most dire. As I wrote further into that first book, I realized I was subconsciously drawing from the wealth of my experience living on the grounds of the first-offender facility.
The prison itself was unique in its remote location and its purpose, which was to keep guys new to crime separate from those inmates in medium and maximum security facilities, who had more or less embraced crime as a lifestyle. On a regular basis, the institution staff would host open house days when the inmate's families could visit. We were all invited to mingle, the inmates, their parents, siblings, significant others, their children.
It was difficult, in fact, I'd go so far as to say it was almost impossible to separate the inmate families from the staff families. Anyone looking on from a distance would have assumed we were participants at a neighborhood picnic—unless they looked closely. A more careful scrutiny would have shown tears on some faces, emotional embraces, people engaged in somber, or sometimes heated, conversation. Emotions ran the gamut from anger and frustration to shame, sorrow and guilt. There were outbursts of laughter, too, and shared jokes.
But what struck me most as I circulated among the inmates' family members, was how often one of them, a mom, or dad, or sibling, would pull me into conversation, hungry to connect, to gain insight, support, a hug, reassurance. How did this happen? We raised him better. He gets out and does it again, I'm done, I told him that. Where did I go wrong? How is my boy doing/behaving? What do you think of him?
I was often the one fighting tears, listening to the stories, the often heartbreaking ways in which a family's life was altered by their son's crime. I hadn't ever thought of crime in terms of collateral damage before, especially when it came to the families of the perpetrators.
When my first son was born, and we brought him home to the prison, a few days later, when I was asked to come down to the dining hall on a pretext, I was reluctant. I looked awful for one thing. I was the picture of the exhausted new mom. But when I got there the scene that greeted me brought me to tears.
Those guys had collected gifts for my baby. They'd had one of their moms make a quilt, chipped in to buy a savings bond, booties, a box of diapers. They'd made dinner for me and baked a cake. Inmates, in a prison! Now that I had my own child, a son, I thought about it—how despite the way he was raised, things could go wrong. I might one day be the mother of an inmate. I'd met a few such mothers; I knew firsthand they weren't different from me.
After I finished my first novel, I saw an article in the Houston Chronicle about a relatively young guy on death row, located then at the Walls unit in Huntsville. He was labeled a volunteer because he had declined further appeals and asked the judge to set the date of his execution. It sent a chill through me.
I wondered how it must be to know the date of your death, what it must feel like, watching the days pass until that day arrives. And then I thought: What must it feel like to be his mother? I wrote the book, the second book, exposing my idea of that journey and how it might unfold. I couldn't stop myself.
After we left Kentucky, we received Christmas cards came from several of the inmates through the years. Most of them turned their lives around. I think being segregated in a rural setting with lots of one-on-one counseling from gifted counselors like my husband was key to their success.
At the time the program was in place, the inmate recidivism rate dropped a significant amount. And a seed was planted in my brain, one that I continue to nourish, or possibly it continues to nourish me.
The books I've authored aren't the ones I planned to write. They evolved out of my experience, where I was given a bird's eye view of the indomitability of the human spirit and the heart's capacity to love and to forgive. Along the way, I conceived of a tagline, which pretty much sums it up: At the heart of every crime, there's a family, someone you love. In every book, I search for the place where its impossible to forgive, impossible to allow love to heal. I haven't found it yet.
—
Barbara Taylor Sissel writes issue oriented, upmarket women's fiction that is threaded with elements of suspense and defined by its particular emphasis on how crime affects the family. Born in Honolulu, Hawaii, she was raised in various locations across the US and once lived with her family on the grounds of a first offender prison facility. The experience, interacting with the inmates and staff, provided a unique insight into the inmate's lives, the circumstances behind the crimes they committed, and the impact on the families that were affected. The author of eight novels, her stories focus on the family at the heart of the crime. An avid gardener and the mother of two grown sons, Barbara lives in the Texas Hill Country. She's represented by Barbara Poelle at the Irene Goodman Literary Agency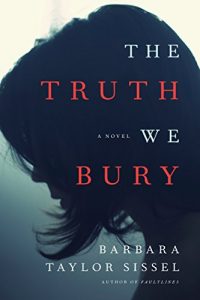 In this intense, multilayered domestic drama, two families become entangled in a web of lies, secrets, and betrayal that results in an act of violence so shocking their love may not survive.
On the outside, Lily Isley's life seems perfect: a wealthy husband, a ritzy gated community in Dallas, and a handsome son, AJ—a decorated marine about to be married to his love, Shea. But when a bridesmaid is murdered in AJ's apartment and he can't be found, Lily's world collapses and a long-held family secret is at risk of exposure.
Dru Gallagher's life took a different course. After her ex-husband, suffering from post-traumatic stress, threatened her and her daughter, Shea, with a shotgun, Dru was forced to leave her marriage and forge ahead as a working-class single mom. Now, the anger she sees in war veteran AJ's eyes is heartbreakingly familiar—and makes Dru deeply afraid for her daughter's safety…especially after Shea's best friend and maid of honor is found dead.
With a killer on the loose and time running out, Lily and Dru, two very different women, unite in a single goal: to save their precious children from scandal, even from death. But will the mothers' protection be enough, or will the fateful secret they expose—and the truth it reveals—destroy every hope of love?
Category: Contemporary Women Writers, On Writing