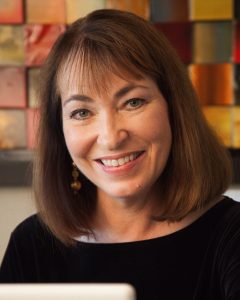 Why would a professional writer jump into the deep end of this annual novel-writing marathon, and commit to writing 50,000 words (or any number of writing hours) in a month? I can give you three reasons it turned out to be a blessing for me, when I did it in November 2016. NaNoWriMo:
Sharpened my writing skills
Helped me dig deeper into my story
Widened my writing community.
I never thought I'd be writing about preparing for National Novel Writing Month, but November 2016 changed my perspective. I had thought of NaNoWriMo as a juvenile, ridiculous rush to get words – any words – on paper. How could any self-respecting author write so fast, so carelessly, so focused on the wrong dimension — the sheer number of words?
And then something happened. I was in grief over losing my dear brother to cancer in October. I couldn't work, I had nothing but challenges finding a publisher for my completed novel, The Renaissance Club (now forthcoming January 16, 2018 from Fiery Seas Publishing). My life felt like an ash heap. All I could do was to watch television and — write, of course.
So on a reckless whim, I did it. I signed up for my first NaNoWriMo. I had a head start. I had just hatched an idea and a few rambling chapters for a new book, conceived during happier months of that year. The next thing I knew, I was plunging into a daily goal of 1,600+ words, and competing with friends on word count progress. Let me say,  I'm not an outliner. I had nothing but a hook: Two half-sisters clash over inheriting a cottage on the Ligurian coast, with its resident ghost, the poet Percy Bysshe Shelley. I also had those sloppy chapters, which were intended just to tell me whether or not I should try to make this thing a new book.
And thirty days later, I was downloading my certificate of completion! And popping champagne. And making it my goal to complete this novel – because 50K isn't a full novel – by the next summer. It's now October, and I'm make it my NaNoWriMo goal to do a full revision of what by now is a full draft! And I bless NaNoWriMo for this new baby.
The goal for NaNo is to write 50,000 words in 30 days. I didn't care when I started if this would amount to anything. I wanted to control something and create a temporary  happiness for myself. I kept my head down and wrote every morning. No outline. I'm a writing-by-the-seat-of-my-pants writer. A "Pantser".
NaNoWriMo for Pantsers – How to Prepare
If you're outline-averse like me, the idea of entering a force writing march with a precise outline of who, what, when, where, why feels like closing the door to inspiration. Charts and graphs of plots simply shoo away any muse I have wooed close. So what can I use as a guide, other than my vague idea that my sisters would be like those in Sense and Sensibility (did I mention that I have two complete sets of Jane Austen novels, one for upstairs, and one for downstairs?).
Here's what I did. I soon discovered that I love writing wildly and without knowing where the words and characters take me. I love exceeding my daily goal. And when I couldn't, I loved cheating. I'd grab research notes about the Ligurian coast and dump them in as placeholders for scenes. And add them to the count. I've always been a happy rebel.
If you're a pantser who believes in letting the characters take you where they will, here are some writing tips for preparing for NaNoWriMo:
Set a daily writing schedule. For me, it's first thing in the morning. This year, instead of 50K words, I set my goal as 2 hours of daily writing.
Write your hook (also known as short pitch). Yes, I know that's the hard part, but if you can write a good one, it will carry you.
Write one character's problem and goal a day. Include that in your word count.
Research your setting and count the notes in your daily word count. Place it somewhere in your manuscript, or if you keep a manuscript in chapter files, make a file for research notes. Every time you add to that, count it in your word count.
Then begin at the beginning and write as far as you can in 30 days.
If you're like me, you'll begin obsessively checking your word count and pushing yourself farther at the end of the day if you're not quite there.
If you do those things during the month of November, I guarantee you'll be a long way toward having a full novel drafted. It could be a fantastic start on finishing your next book. I wish you good luck and happy, reckless writing! What do you think of writing schedules and disciplines? What are your writing practices? I always love to hear ideas for better ways to write.
—
Rachel Dacus is the author of Gods of Water and Air, a collection of poetry, prose, and drama, and the poetry collections Earth Lessons and Femme au Chapeau. Her poetry and prose have appeared in Atlanta Review, Boulevard, Prairie Schooner, The Pedestal, and Valparaiso Poetry Review. The Renaissance Club, her time travel novel involving the great Italian sculptor Gianlorenzo Bernini, is forthcoming in January 2018 from Fiery Seas Publishing. Her fourth poetry collection, Arabesque, is forthcoming in August 2018 from FutureCycle Press.
racheldacus.net/the-writing-path-blog
@Rachel_Dacus
https://www.facebook.com/Rachel-Dacus-Poet-Writer-514837478526919/
The Renaissance Club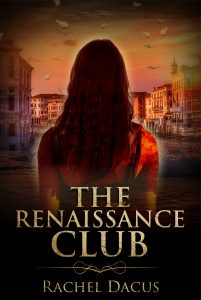 Would you give up everything, even the time in which you live, to be with your soul mate? That's the question in my novel, The Renaissance Club.
May Gold, a college adjunct teacher, often dreams about the subject of her master's thesis—Gianlorenzo Bernini. In her fantasies, she's in his arms, the wildly adored partner of the man who invented the Baroque.
But in reality, May has just landed in Rome with her teaching colleagues and older boyfriend. She considers herself a precocious failure and yearns to unleash her passion and creative spirit. Over the course of the tour, she realizes she has to choose: stay in a safe but stagnant existence or take a risk. Will May's adventure in time ruin her life or lead to a magical new one?
Category: How To and Tips