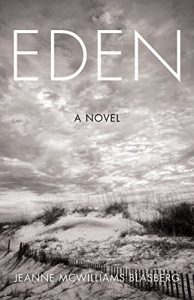 EDEN turns 6 months old on November 2.  After experiencing a dream come to life on my May 2 "pub day", I had never understood that's also when the meter started running on my book's relevance.   Thirty or sixty days out and bookstores take books off displays and shelves; downright cantankerous with the suggestion of an event or a visit.  Really? Has our collective attention span gotten that short?
I have been very fortunate by EDEN's warm reception, and the bookstores and book groups that continue to welcome my presence – especially in light of the fact that EDEN was first positioned as a summer beach read, and then, as I argued for its place among novels with more depth, it's proven it's on-topic at least through… hurricane season.?  I probably defend my story rather adamantly because I am 52 years old woman, launching a career as a writer, a human being fighting for her own shelf space and relevancy.
"Nobody will take yourself seriously until you first take yourself seriously," was a great bit of advice I received about four years ago when it came to establishing a consistent writing practice.  And even though, I had assumed that having a published novel under my belt would lend street cred, the gateway to holding my head high in the literary world….  I've learned it's all about what you are working on now – what are you writing now.  As it should be, I am certainly not in favor of a world where people live in the past and can rest on their laurels.
But first,  (humor me) as I assess the past six months and what the publication of EDEN has taught me.  First of all, I now know I can do this.  Second, after all I've learned I know the process is only going to get easier. Third, I know there is a lot of love, support, and generosity out there (not just for me, but for anyone who takes on a project with passion and humility.) I have swallowed my fear of failure, my fear of public speaking, and my introverted tendencies to put myself out there and it has been thrilling.
When I discuss the ten-year journey toward getting my first novel published, it is a conversation about completion, about setting goals and achieving them.  That my publishing contract was signed during my 50th birthday year was a true blessing.  My age and life experience ended up helping – the special ingredient that seasoned my writing with a "knowing".  I don't think any MFA in the world can teach the emotional truths or perspective that are gained with age lines and gray hairs.
EDEN hit the shelves as I was standing the peak of my existence on earth, looking down at the second half of my life.  The timing forced me to face how many more stories I want to write and how many books I want to read in the spaces in between.  I feel a sense of urgency to fulfill other dreams too.  I'm filled with a motivation that only comes with not knowing how much time is left.
So as I muse about EDEN, the last six months, about relevancy, and about age, I am infused with the energy and power that comes from completing the climb.  But like any skier knows, you only take in the view from the top for a short while before the wind and cold compel you to point the tips downhill and get going.  It was a beautiful view, but I'm off and rolling.
—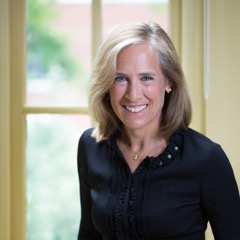 Jeanne McWilliams Blasberg's debut novel, EDEN, came out May 2 by She Writes Press.  It is a work of women's historical fiction about a matriarch who plans to introduce her family to the daughter she gave up for adoption  fifty years earlier.  Jeanne splits her time between Boston and Westerly, Rhode Island.  When she isn't writing, she can be found playing squash, skiing, or staring at the sunset over Little Narragansett Bay.
Follow her on Twitter @JeanneBlasberg
Find out more about her on her website: http://jeanneblasberg.com/
About EDEN
"..a beautifully written masterpiece that takes you on a historical journey…." —BOSTON HERALD
"A stirring historical novel perfect for women's fiction fans." —BOOKLIST
"If you enjoy reading family sagas that cover real history and life, this is a must-read for you." —  READER'S FAVORITE
Becca Meister Fitzpatrick, wife, mother, grandmother, and pillar of the community, is the dutiful steward of her family's iconic summer tradition until she discovers her recently deceased husband squandered their nest egg. While coming to terms with what is likely to be her last season in Long Harbor, she decides to introduce the child she gave up for adoption fifty years prior to the family. Inspired by her granddaughter's acceptance in the face of impending single-motherhood, Becca summons the courage to reveal the secret she'd been forced to bury. The question is how her daughter, Rachel, will react. They'd always had a strained relationship, made rockier when Rachel came home from college with an unplanned pregnancy of her own.
Eden is the account of the days leading up to the Fourth of July weekend, as Becca prepares to disclose her secret, and her son and brothers conspire to put the estate on the market, interwoven with the century old history of Becca's family, of her parents' beginnings and ascent into affluence, and of her mother's own secret struggles in the grand home her father named "Eden".
Category: Contemporary Women Writers, How To and Tips